Majid Al Futtaim, the leading shopping mall, communities, retail and leisure pioneer across the Middle East, Africa and Asia, celebrates City Centre Bahrain's 10th Anniversary with a fun-filled packed schedule of thrilling family events and incredible rewards for shoppers to mark the milestone. Shoppers can join in on a whole host of celebratory activities throughout the months of December and January, kicking off with a chance to win a luxury Lexus LX570s – Sports Line 2019 from December 1, 2018.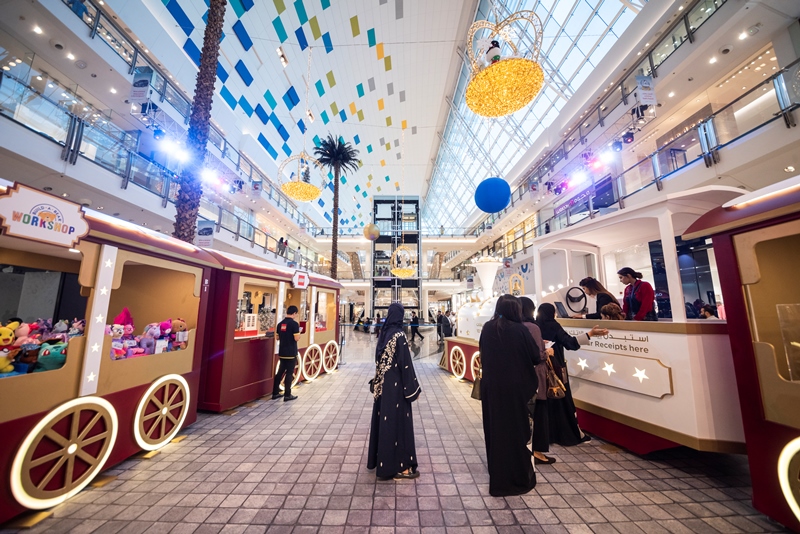 Throughout the two-month long celebrations City Centre Bahrain is offering shoppers the chance to win exciting prizes. Visitors who redeem shopping receipts for BD30, have the chance to enter a draw and win a luxurious Lexus LX570s – Sports Line 2019 model, whilst shoppers redeeming receipts for BD50, will receive a Golden Ticket, which entitles them to an instant collectible gift and grants them access to the mall's multiple train stations, where customers can view the latest in winter trends, be transported on a 4D Journey to the North Pole, collect instant prizes and more.
"We are delighted to celebrate City Centre Bahrain's 10th anniversary with our customers and reward shoppers with incredible winning opportunities. Over the past decade we have hosted many great moments that have contributed towards the mall's position as the leading shopping, entertainment and lifestyle destination in the Kingdom. It is an exciting time for City Centre Bahrain and we look forward to marking the milestone with unique experiences, world-class family events and compelling winning opportunities," said Duaij Al Rumaihi, Senior Mall Manager at City Centre Bahrain.
As part of the mall's 10th anniversary celebrations visitors are invited on a unique celebratory and festive winter journey as City Centre Bahrain's Central Galleria is transformed into a stunning winter display and train station, taking customers on a thrilling journey filled with instant rewards and exciting entertainment. Visitors are invited to tap along with the 'Glitz & Glam' dance troupe, performing for the first time in Bahrain from January 10 – 12, with their classical top hats and tails.