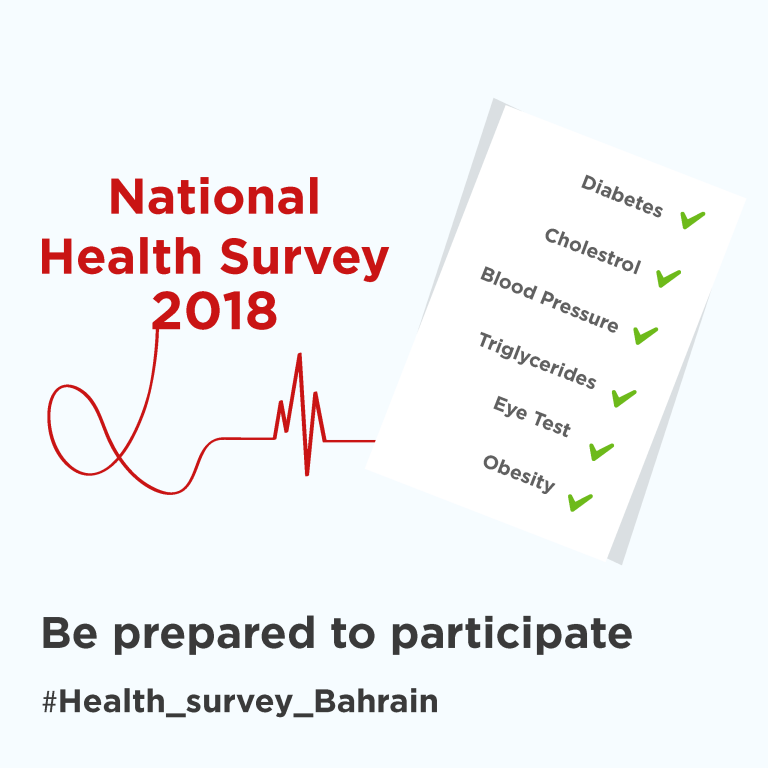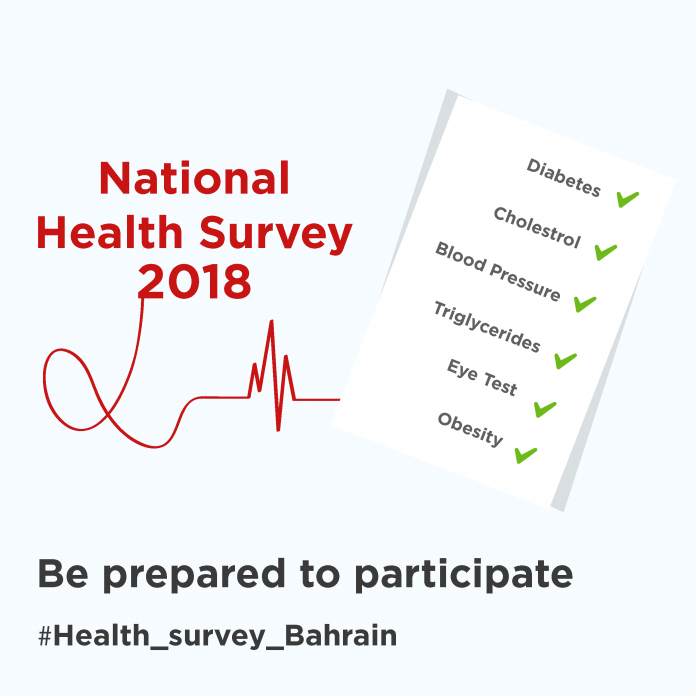 Is Bahrain a healthy nation? Health is the state of physical, mental, psychological and spiritual well-being of people. It is not only the absence of disease or deformity. Over the years, Bahrain has been thriving to provide health facilities to its citizens and in order to assess the current status of health as conducted in more than 70 countries following the standards of World Health Organization, Bahrain undertakes a survey. From Diabetes to Cholesterol and Blood Pressure, the national survey findings will provide a revealing insight into Bahrain's healthy lifestyles.
The Ministry of Health hand-in-hand with the Information & eGovernment Authority will begin the internationally adopted survey for a duration of five consecutive months starting this January. The national survey will involve random samples of 4,000 Bahraini and non-Bahraini households selected from all regions of the country to provide various reliable and realistic health indicators undertaken by trained nurses. Studying the health status and database of the Bahraini society will benefit decision and policy-makers along with health planners when developing sound health policies and programs for the public. It will also set an integrated database on the population's health on a wide range of health indicators that are not fully available in administrative records.
The survey comprises of two questionnaires – one related to the entire household and the other to any adult within the same household. The survey will involve individual's health conditions, risk factors and chronic diseases; in addition to certain physical measurements and medical tests such as height and weight, eye test, obesity and more. Let us work together for a healthier Bahrain tomorrow.
For more information, please call 17377731 during the working days from 7am-2pm, or visit the national portal at Bahrain.bh.