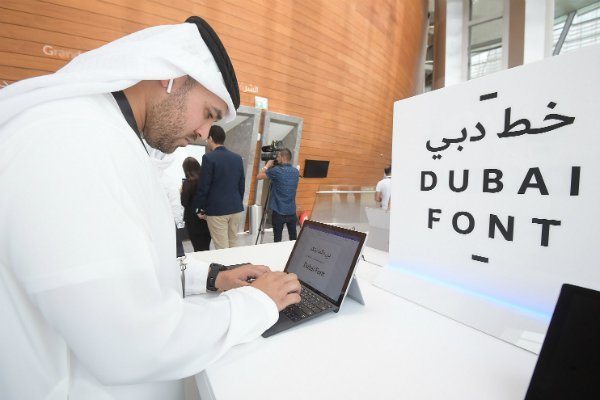 Apparently not content with having the world's tallest building, an indoor ski slope and countless other baubles, Dubai now boasts one more: its own typographic font.
The forward-looking Mideast business hub unveiled the new font designed with Microsoft's help.
This is the first time that a typeface, created specifically for a city, is integrated with Microsoft and is available for free to all users worldwide.
The government communication office says the Dubai Font integrates Arabic and Latin alphabets and is available for use in 23 languages.
Dubai Crown Prince Shaikh Hamdan bin Mohammed bin Rashid Al Maktoum ordered government bodies to begin using the new font in their official correspondence.
The UAE's largest city has championed technology and innovation as it looks to diversify its economy beyond a traditional focus on energy, trade, transportation and tourism. It will host the World Expo in 2020.
The font reflects modernity and is inspired by the city. With a font family of four weights, it was designed to create harmony between Latin and Arabic.
This typeface is designed to ignore barriers and empowers everyone by offering high quality design that is optimized for reading on screen and free for use in design, office communication, and even embedding in applications. The font will reach over 85 million in 180 countries worldwide, thanks to Microsoft. The government of Dubai approached Microsoft with the idea of partnering on a new font family, ones that would not only be useful for Office customers, but one that would also fill gaps in the Office font set, and be used worldwide
The Dubai Font was designed by Monotype's Dr Nadine Chahine and its design team.
It introduces a new global medium for expression, one driven by compassion and a desire to innovate.