June 2018, will be forever marked in the history of Kingdom of Saudi Arabia. The day when the driving ban on women had finally lifted in Saudi Arabia, the leading female motorsport figure from Saudi, Aseel marked the occasion by getting behind the wheel of a Formula One car at the French Grand Prix. Bahrain This Week team met with Aseel Al-Hamad during another historic day at the Kingdom of Bahrain. When a whopping number 275 registered cars participated at the First and Largest All Female Parade conducted by Yalla Banat, Aseel Al- Hamad graced the occasion and cheered the next generation motorsport in the MENA region.
Aseel Hamad shares her experience with the Bahrain readers for the first time in this exclusive interview.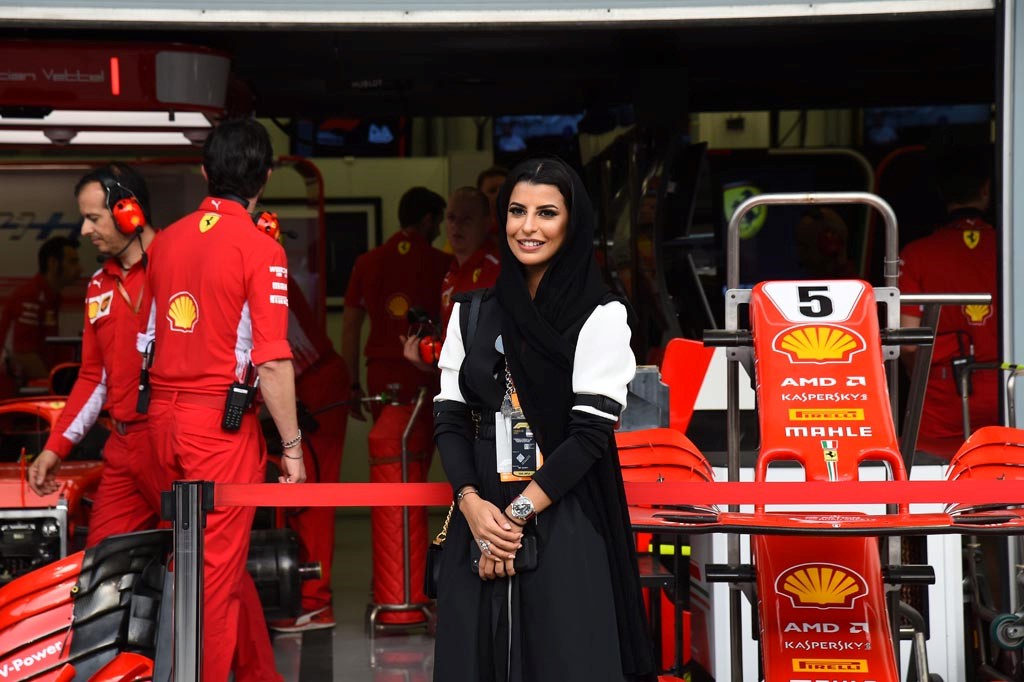 What are your responsibilities within SAMF since you were appointed board member in December 2017?
My responsibilities are like the other board of directors at SAMF. Part of our responsibilities is to develop car touring and motorsport regulations and programs in Saudi Arabia. I am also leading Women Motorsport development to ensure a suitable ecosystem for female participation. I hope I can inspire the next young generation to join motorsport in Saudi Arabia, and to give more to my fellow Saudi women by empowering them and supporting them in achieving their goals and dreams and to be their voice and reference at SAMF.
What are your views for motorsports to flourish in Saudi Arabia? Are there going to be more female ?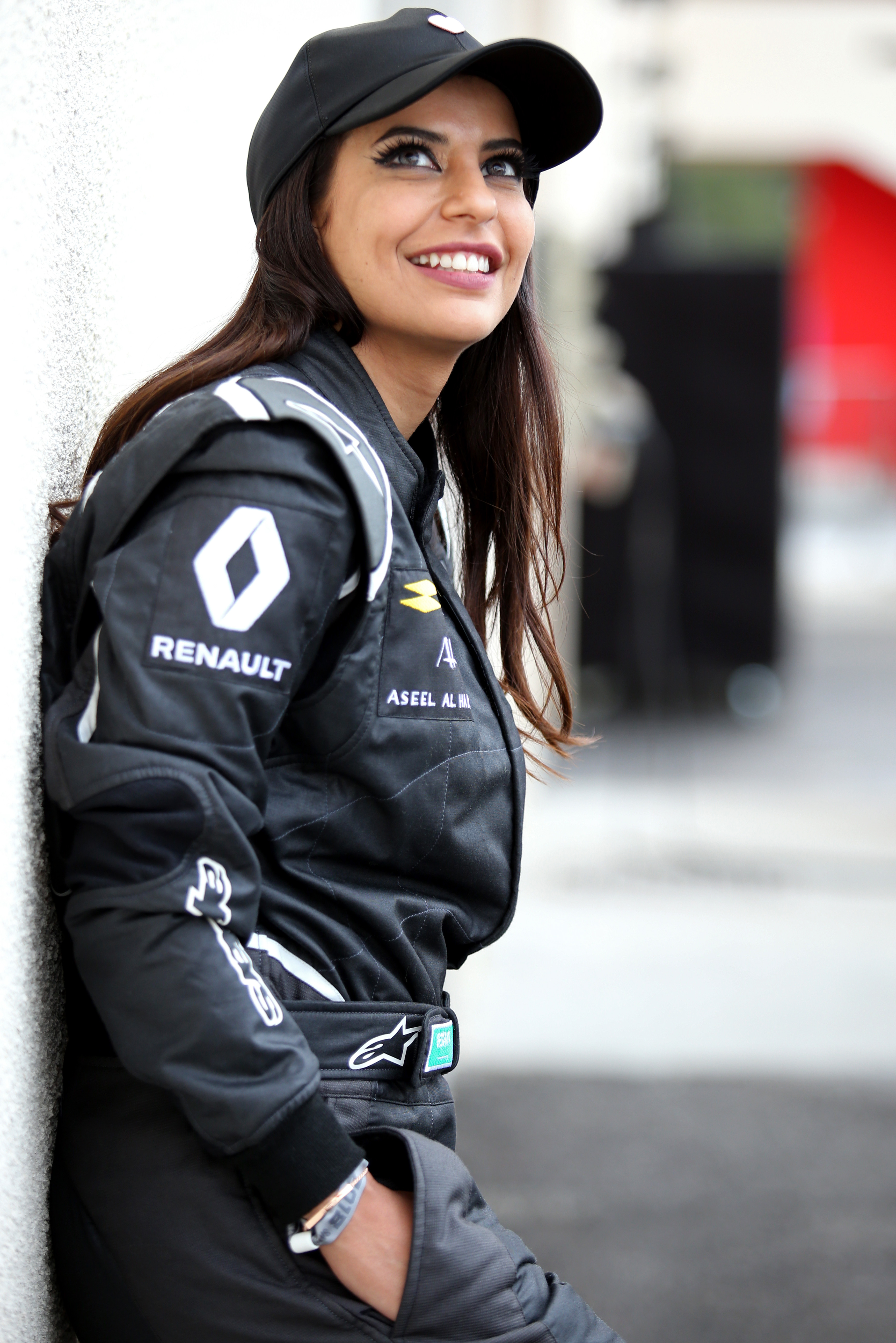 I believe Women Motorsport in Saudi Arabia got born on the same day of women driving activation on June 24th 2018. For this reason, I chose to celebrate this important day by driving a Renault Formula one racing car during the French Grand Prix at Le Castellet in France. It is such a great honor to become the first Saudi and Arab female to ever drive a Formula 1 car. Two months ago, Saudi Arabia hosted a ground-breaking, first-of-its kind female karting championship race in the kingdom's history, and saw ten Saudi female drivers competing on the track for an exhilarating karting celebration. I was so happy and proud to watch these girls racing for the first time in the history of Saudi Arabia. It was an honor to present SAMF awards to the winners of the race. Besides that, this week SAMF launched the first round of the Saudi Time Attack June championship another race that took place in the kingdom which included women participation, making it the first women track race in Saudi. I am happy to see such fast progress, therefore the future of motorsports in Saudi Arabia will flourish more and more.
How do you view the lift of the driving ban for women in Saudi Arabia?
Saudi Women have made many achievements in the past years and driving is just another achievement for them, as Saudi Arabia has been witnessing women playing important roles in private and public sectors for example now we have women playing leading roles as deputy ministers, Bank chairwoman, and members of the Shura Council. Therefore the permission of driving in the kingdom for women was just another link in a bigger chain to women empowerment in Saudi Arabia. On behalf of all Saudi women, we obliged our appreciation to His Majesty King Salman Bin Abdulaziz and his Crown Prince HRH Prince Mohammad Bin Salman for giving us the trust and appreciation toward our capabilities.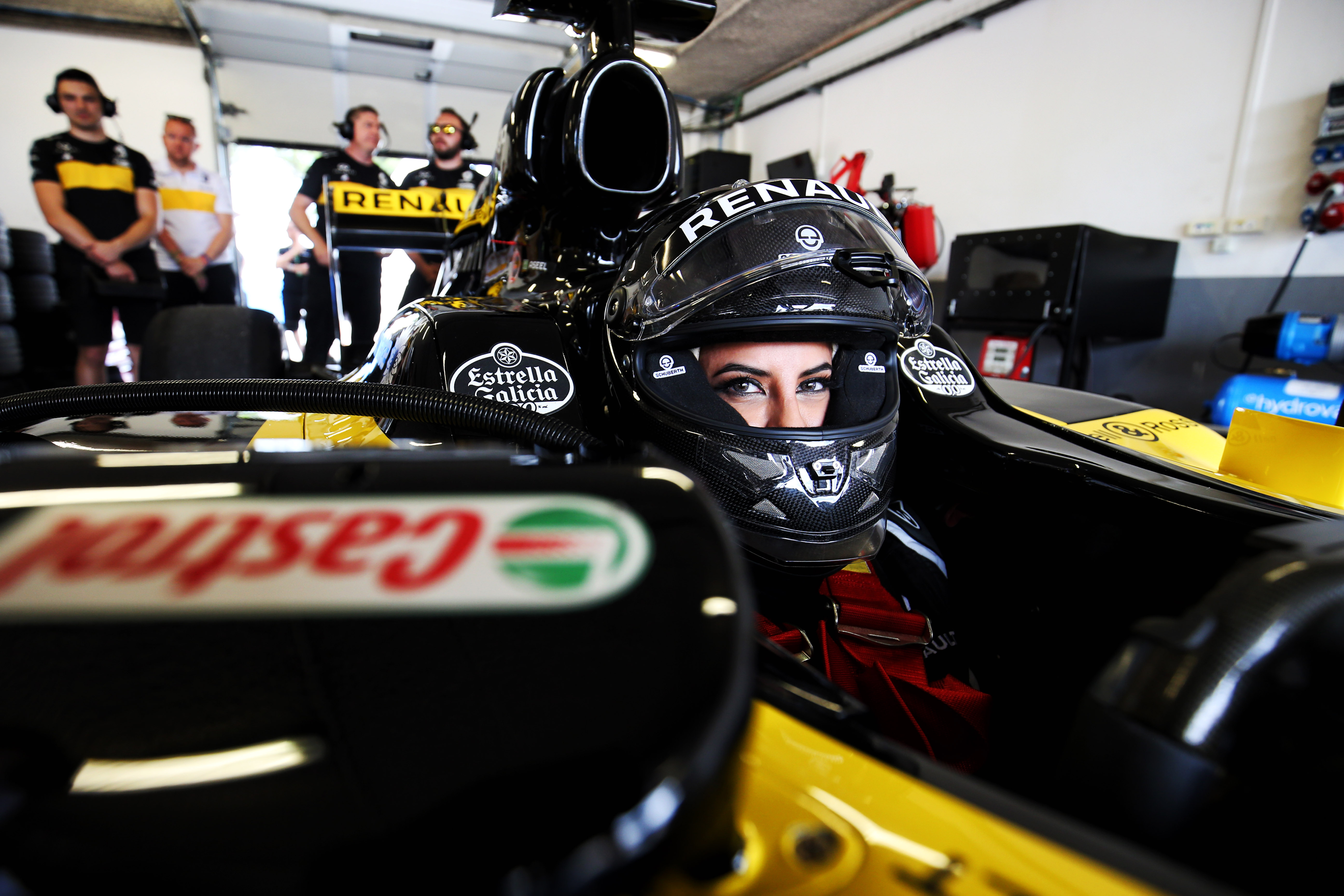 How do you view the forthcoming all electric Formula series in Riyadh?
I am so happy to see Saudi Arabia name on the map of one of the most important motorsport championships around the world. Formula E series is the future of motorsport and the automotive industry which also aligns with the new 2030 vision for Saudi Arabia. Such major events in the kingdom have a huge anticipation especially among motorsport enthusiasts.
This event will also introduce new fans toward motorsport. I expect this event will witness a big crowd among Saudi people including Saudi women. And according to the Saudi General Sports Authority mission; there will be more major events and initiatives to be launched in Saudi Arabia over the next years.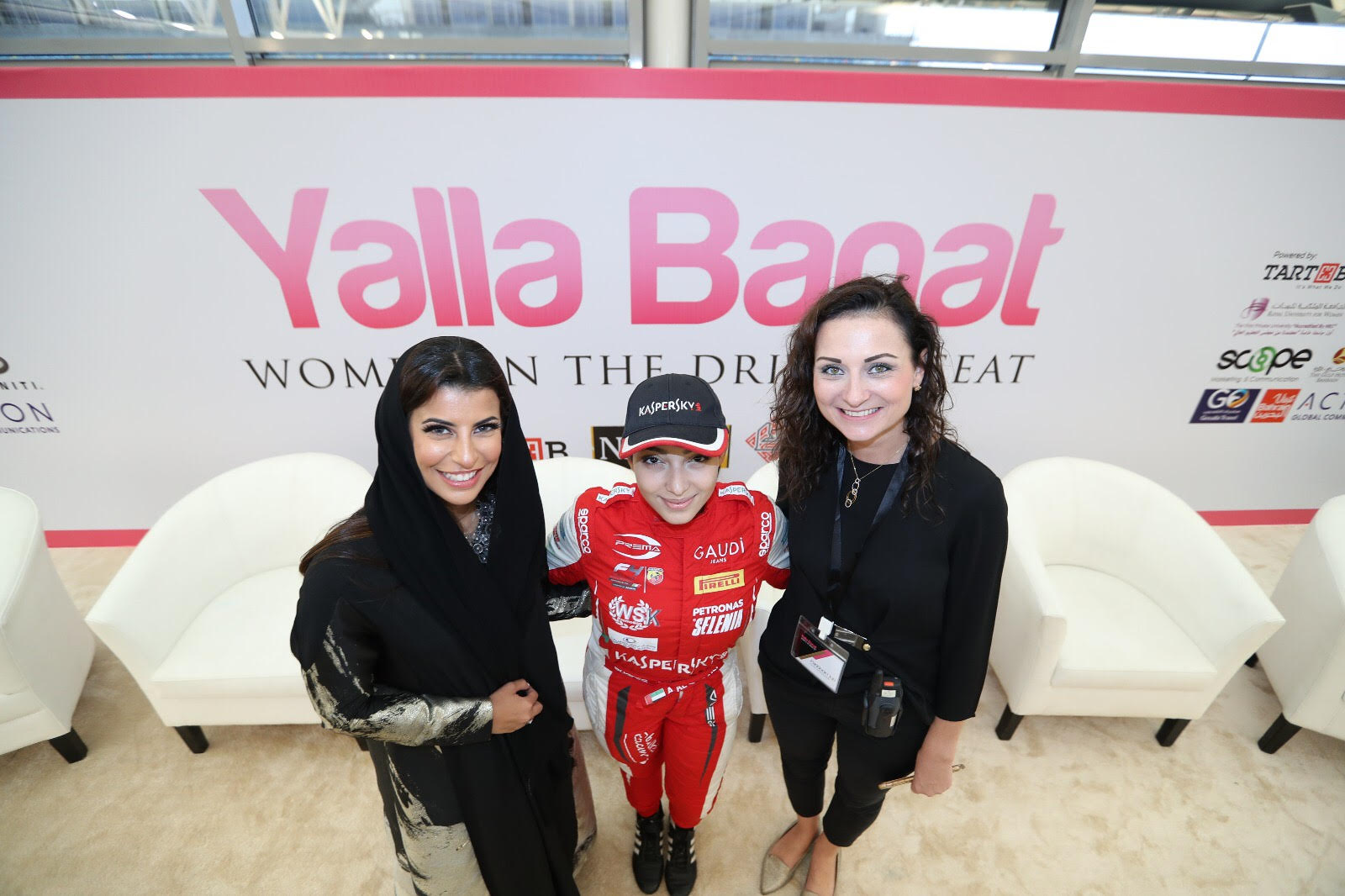 Tell us about your participation in Yalla Banat event
I have been invited to be the ambassador of Yalla Banat's event and I was honored to participate in the car parade and the motor show using my own sports car that got shipped from KSA especially to for this event, I am also happy that my personalized car design won the first prize of the Super / Hyper Cars category. Yalla Banat team managed to success in forming the largest car parade driven by women on Bahrain international circuit. The parade was from 275 cars driven by women and 430 participants and more than 2000 attendee. This is a historical achievement and really worth to be recognized by Guinness World Records.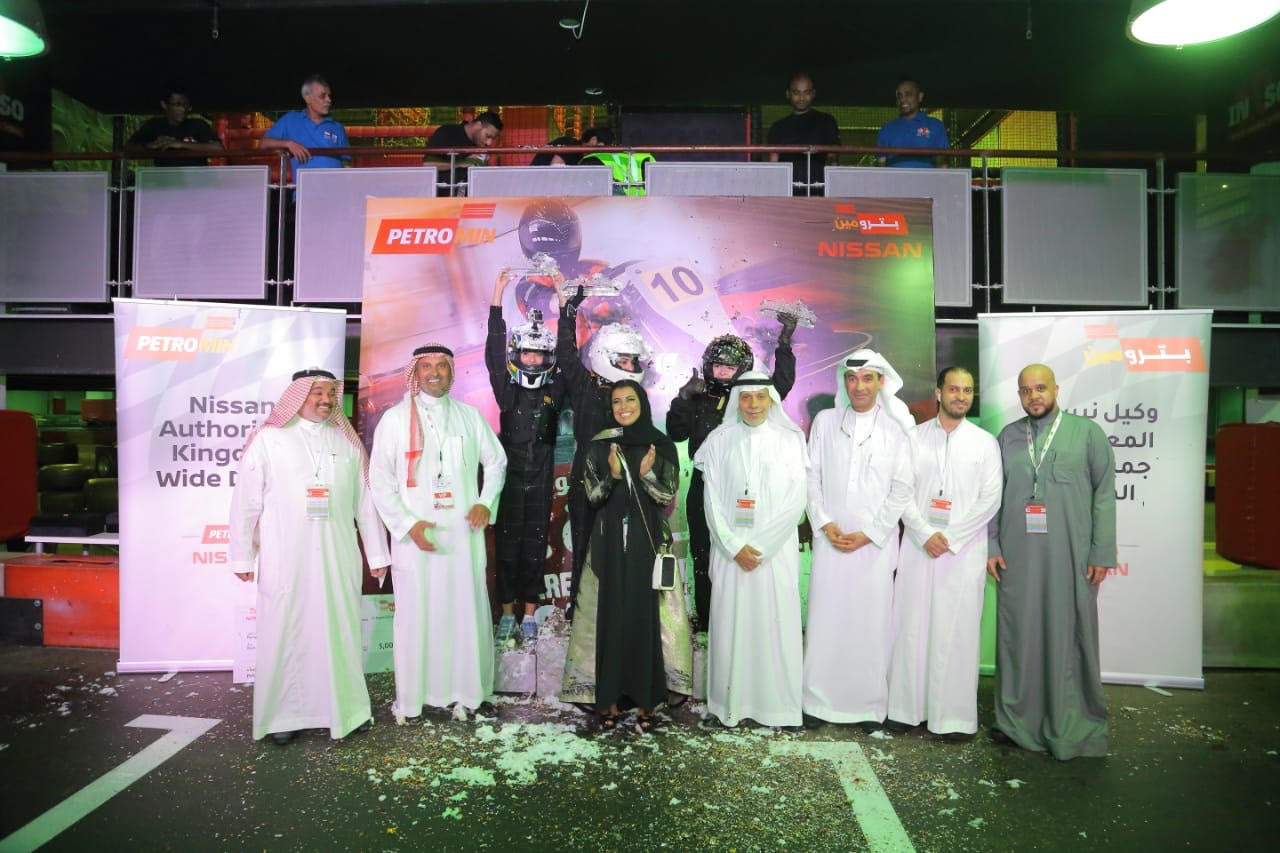 What do You think of Yalla Banat?
Yalla Banat is one of the most important events that seek to empower women in the region. We share the same goals and mission of inspiring women to become game changers to achieve success. I was so proud to see Saudi Women participating in the parade as cars and bikes drivers. I especially thank Yalla Banat Founder Mrs Martyna Al Qassab for this great opportunity, and her amazing team for their great effort and dedication to make this event successful. I also thank Bahrain International Circuit for their support to host the first time event of it's kind. It was a great honor to be part of this great initiative.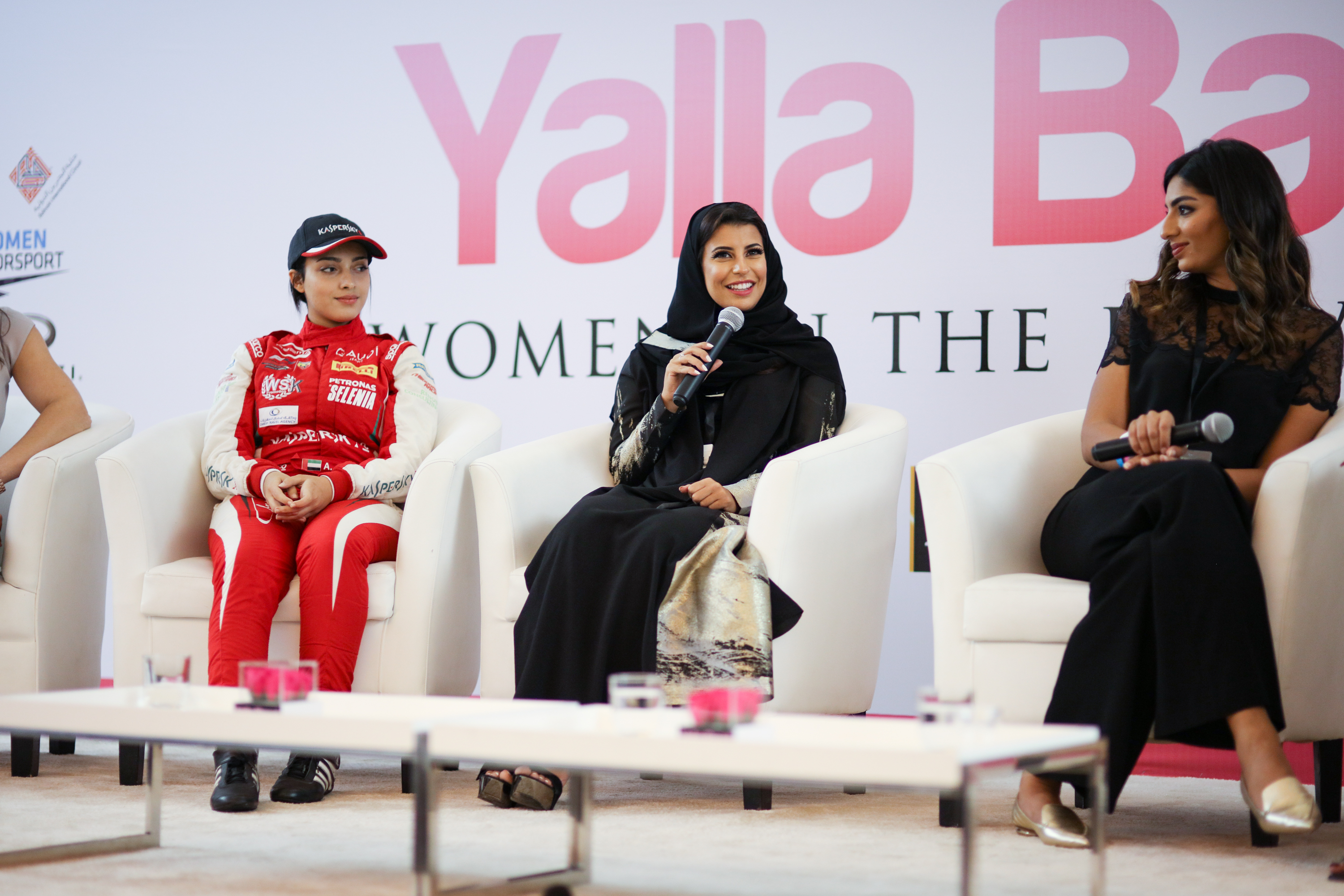 What's the most exciting part of your participation in Yalla Banat?
The most exciting part would be leading the biggest women's car parade along with my fellow women racers Mrs Martyna Al Qassab and Miss Amna Al Qubaissy. I believe this parade is the first time in the region, and could be in the world. Yalla Banat presents an important achievement, and looking forward to team up again with Yalla Banat to have the next version in Saudi Arabia.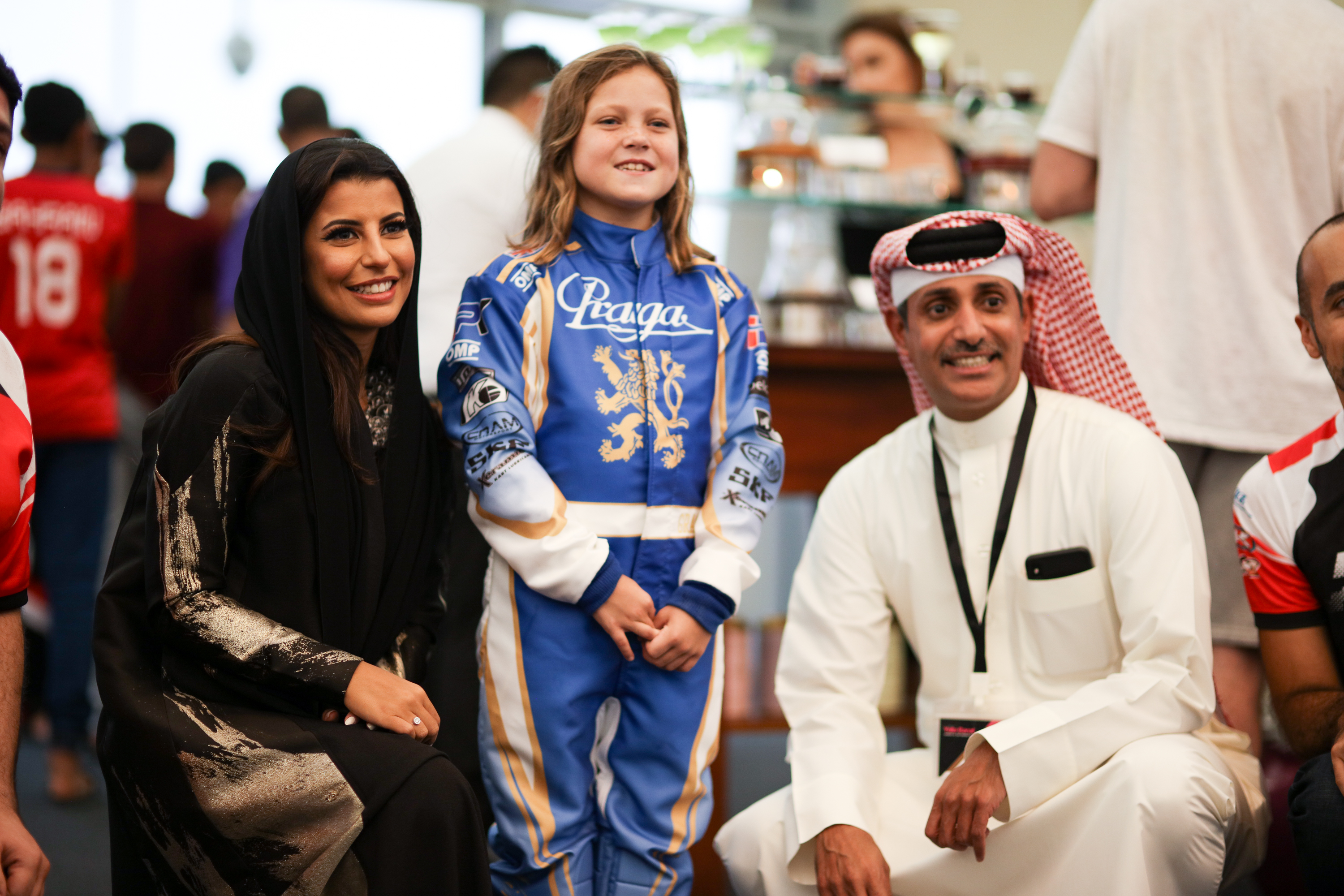 As a young leader, what is your advice for Saudi women?
My advice to all women is to believe in what they can do and not to lose hope. No matter what challenges a woman can face, if she can meet them head on, and gain strength from every aspect, she can only grow into her full potential. I encourage women to do what they love, to follow their dreams, and to really push themselves to become the truest articulation of their personality. We gain nothing by acting small. Finally, I also believe that life is like a race. We must always look to achieve our goals and ultimately, become a champion.