Located on the 50th floor at Four Seasons Hotel Bahrain Bay, re/Asian Cuisine by Wolfgang Puck will ring in Chinese New Year with a one-night-only dining experience that will include an array of festive dishes honouring the Year of the Dog on February 16, 2018 from 7:00 until 11:00 pm.
The Exquisite Night Market in Celebration of the Year of the Dog
re/Asian Cuisine's Night Market will be enhanced with live cooking stations creating an authentic "live market" atmosphere in the restaurant elevated on the 50th floor.
Executive Chef Brian Becher has created a one-of-a-kind menu that begins with the appetite-whetting chicken and wagyu beef soup dumplings, followed by roasted whole duckling served with bao buns. The forever favourite lo mai yurn, sticky rice with local lamb and tangerine puree, will perfectly prepare palates for "The Five Blessings" representing the five blessings of the New Year – longevity, riches, peace, wisdom and virtue – including Szechuan chili lamb dumplings, venison buuz, king crab crystal chive dumplings, beef and prawn chiu chow and roasted root vegetable dumplings.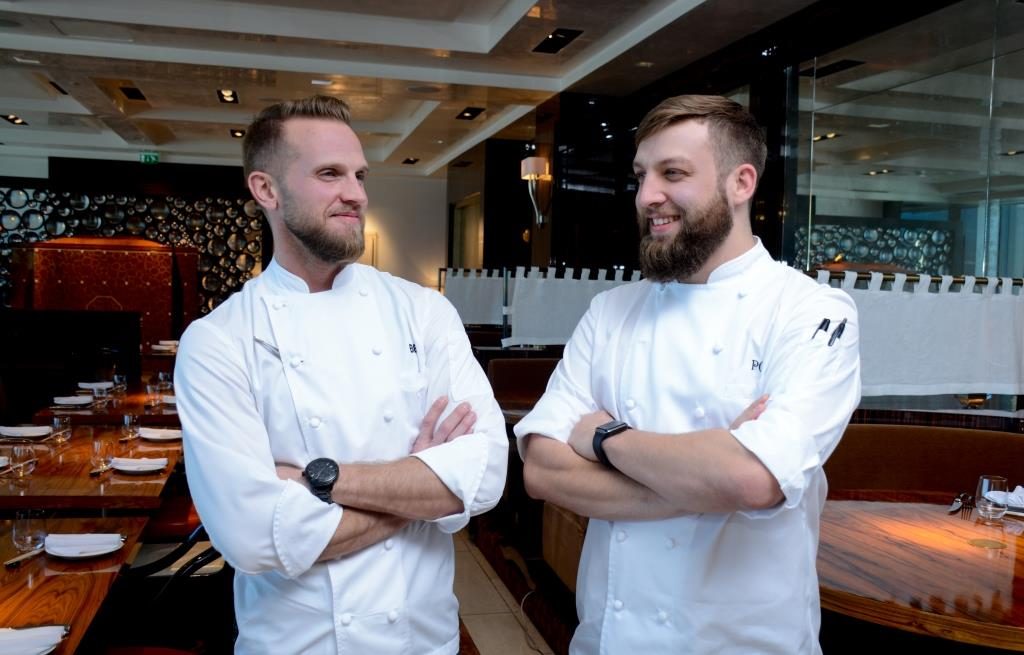 The several live-action stations will also showcase delicacies such as the aromatic roasted duckling; Chinese New Year dumplings; flat chive rabbit sausage; and longevity noodles among other festive dishes.
To put a sweet ending to the Chinese Night Market event, Pastry Chef Pierre Chambon prepared a tempting Chinese rolled ice-cream in green tea, chocolate and litchi flavours along with his sweet fruit dumplings filled with pear, tangerine and toasted sesame. The entire evening on February 16 is priced at BHD 42 net per person including beverages.
The Chinese New Year Tasting Menus
From February 17 to February 28, 2018, the restaurant will offer special five or seven course Chinese New Year tasting menus in lieu of regular tasting menus that include a generous dim sum plate with chiu chow, dan dan and XO shrimp dumplings, wagyu beef pot stickers, Hong Kong style black bass served with shitake mushrooms, filet of beef Sichuan au poivre with wok fried green beans on the side, and a mouthwatering dessert duo to mention a few of the carefully crafted festive menus.
The menus are priced at BHD 35++ (five-course menu) and BHD 50++ (seven-course menu). Regular a la carte items will also be available.