Bahrain's Labour Fund, Tamkeen, has been honored for its exceptional customer service on a global scale. Tamkeen has received the prestigious Best in Customer Service Award from Contact Centre World. This esteemed recognition places Bahrain's empowerment body ahead of competitors from Europe, Africa, and the Middle East, including countries like Portugal, Turkey, and South Africa.
"We are proud of this achievement, which comes as a testament to our commitment to serve the Kingdom with the highest standards of services," said Contact Centre World Marketing and Customer Experience executive director Esam Hammad. "Our Contact Centre serves as a bridge between the market and internal departments, being the first point of interaction with the organisation, and through that, we strive to provide high-quality service levels, ensuring a positive experience with Tamkeen."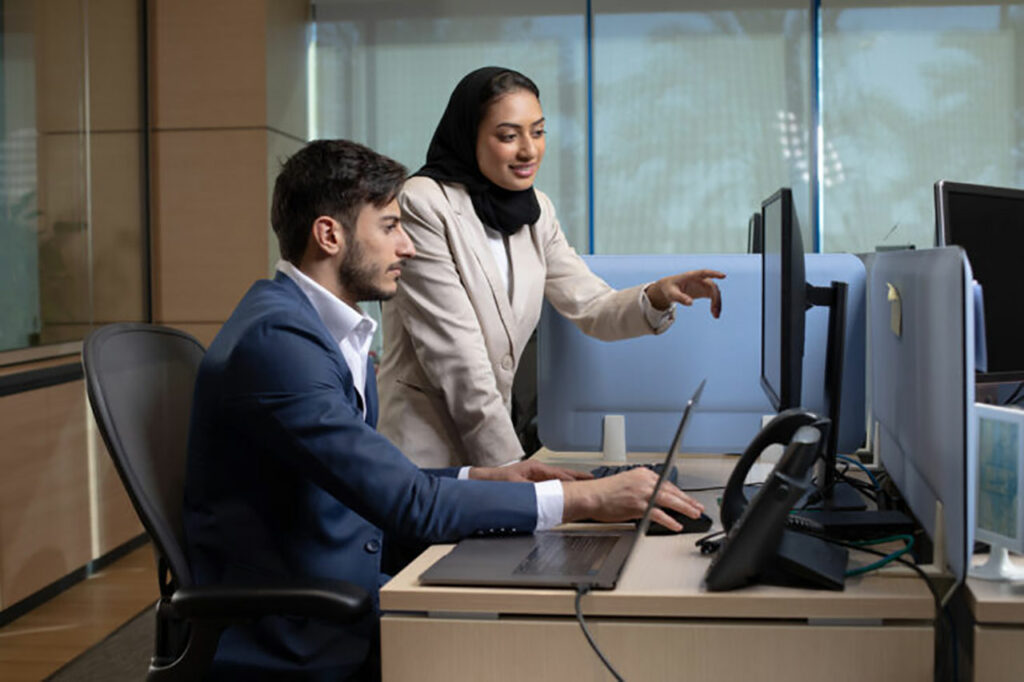 Canada-headquartered Contact Centre World was founded in 1999 with a clear purpose: to deliver exceptional research, conferences, awards, networking opportunities, and valuable insights on best practices in contact centre and customer experience operations. With a global network of over 215,000 members, our organisation serves as a hub where professionals from diverse corporations can stay up-to-date with the latest trends and innovations in customer experience.
"It is a priority for us to ensure that our Contact Centre team is equipped with the knowledge and communication skills required to cater to the needs of various customer groups," added Mr Hammad. "We continuously incorporate the latest advancements in customer experience within our service by providing multiple channels and utilising technology-driven solutions."
Tamkeen's award-winning Contact Centre was established in 2012 as part of its Outreach Strategic Cycle. Its primary objective was to raise awareness about Tamkeen's offerings among the citizens of Bahrain. Since its inception, the Contact Centre has consistently delivered exceptional service, earning it numerous accolades and recognition. Notably, in 2022, it was classified with a golden rating under the kingdom's government evaluation programme.
Additionally, it received the prestigious Customer Service Excellence Award within the National Suggestion and Complaint System (Tawasul). Throughout the years, the Contact Centre has kept pace with evolving technologies and customer behaviours. It has introduced innovative features, including virtual channels such as live chat, an artifi cial intelligence-powered chatbot, and social media integration. These enhancements have further elevated the Contact Centre's ability to provide top-notch service to its valued customers.
Tamkeen has been instrumental in revolutionizing Bahrain's labour market since its establishment in 2006. By offering comprehensive programmes and backing to enterprises and Bahraini talent, Tamkeen has made remarkable advancements. The primary objective of Tamkeen is to fortify the private sector, foster sustainable economic growth, and ensure a robust private sector. By collaborating with dedicated enterprises, Tamkeen helps in enhancing their capabilities, fostering innovation, facilitating growth, driving transformation, promoting digitalisation, and potentially expanding internationally.
Furthermore, Tamkeen is committed to empowering Bahraini talent by providing them with the necessary support to upskill and re-skill, thereby enhancing their competitiveness both locally and globally.