Bahrain-Nepal Diplomatic Relations: An Interview with Ambassador Tirth Raj Wagle
Bahrain and Nepal share a long-standing history of diplomatic relations, characterised by mutual respect, cooperation, and a commitment to fostering closer ties. Despite the physical distance that separates the two nations, their diplomatic engagement has grown steadily over the years, encompassing a wide range of areas including trade, culture, tourism, and education.
As Nepalese Constitution Day was celebrated last week, marking a significant milestone in Nepal's history, bilateral relations between Nepal and Bahrain have indeed grown stronger.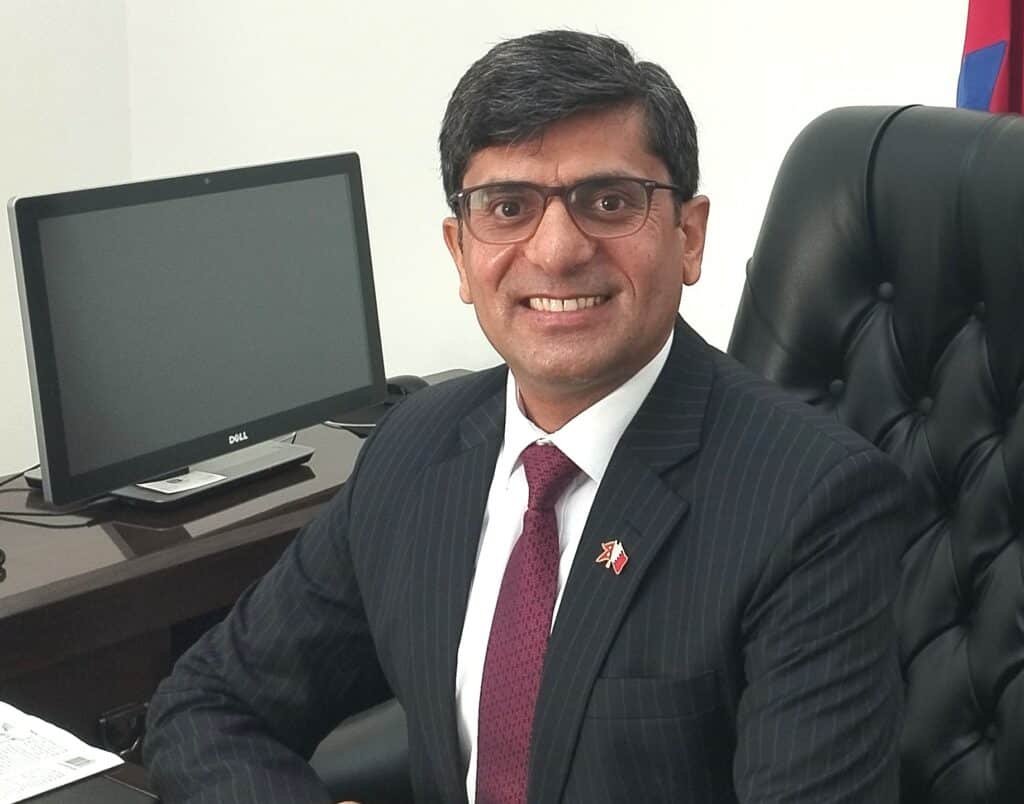 In an exclusive interview with Bahrain This Week, Nepalese Ambassador Tirth Raj Wagle spoke on the ongoing efforts to expand these ties, focusing on trade enhancement, tourism collaboration, and upskilling the Nepalese workforce.
Trade between Nepal and Bahrain has remained relatively negligible, totaling less than a million dollars. However, there is great potential for growth, as noted by the envoy.
"Particularly in agricultural products such as tea, coffee, ginger, handicrafts, carpets, and pashmina shawls. There is potential for these items in the Bahraini market, and this could be enhanced with direct air connectivity between the nations. Direct air connectivity will facilitate trade and the movement of people."
The investment climate in Bahrain is vibrant, observed the diplomat, who cited the need for joint collaborations and bilateral agreements to facilitate this further.
"There is an excellent investment climate in Bahrain, and we understand that there is a need to encourage and disseminate information about potential sectors for investment," he explained.
"These include agriculture, tourism, hydropower, and infrastructure development. Collaboration between the government and private sector is crucial in realising these investment prospects."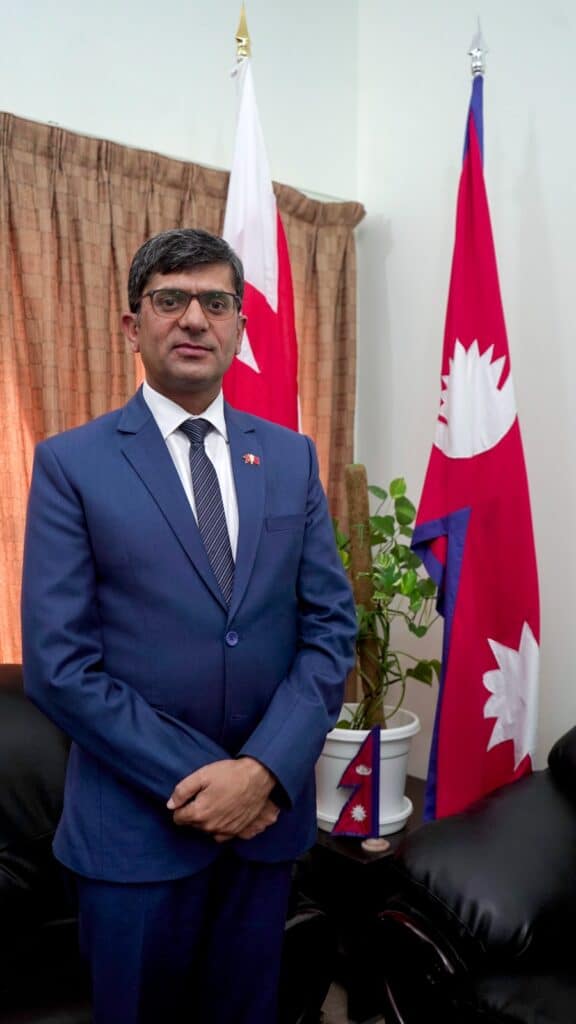 Discussing the warm and welcoming nature of Bahraini society, Mr Wagle who has completed close to 15 months of his almost three-year tenure, referred to the kingdom as a second home for the Nepalese community.
Bahrain is home to around 25, 000 Nepalese, of whom a substantial number are unskilled workers. Upskilling the workforce and promoting vocational education is a vital aspect of the ambassador's mission.
"I wish to see the Nepalese community be better skilled and trained and be adequately empowered to access better job opportunities and explore emerging sectors like information technology and healthcare."
The diplomat commended the Nepalese population in Bahrain for being exemplary ambassadors of their country and culture, renowned for their loyalty and hard work, as well as their contribution to their national economy by way of remittances. He also expressed gratitude to the Bahraini government and people for their acceptance and support.
Highlighting the significance of cultural exchange, Mr Wagle acknowledged that, until now, Nepal has not actively participated in major Bahraini festivals.
"We could explore potential collaborations in the cultural domain, such as art expos and photography exhibitions, which will provide an excellent starting point. We are in coordination with the Bahrain Authority for Culture and Antiquities (BACA) to explore possibilities for bringing Nepali artists and photographers to Bahrain."
Mr Wagle acknowledged the contributions of active social community initiatives like the Nepali Club and the Non-Resident Nepali Community, which he said have been a support system for the mission.
"We established a consular wing with charge'd'affaires in 2013 and the embassy in 2017. But bilateral relations have been ever-so-strong – since 1977. Yes, these organisations have been instrumental in fostering stronger ties between the two nations. Acting as support systems, these organisations have been proactive in strengthening Bahrain-Nepal relations even before the establishment of the embassy."
Tourism and cultural collaborations are also on the cards, according to the ambassador.
"The Tourism Academy in Nepal is talking to private entities in Bahrain about collaboration that could instill interest in Nepal's tourism in the kingdom," he said.
"This could also bring in touristic entrepreneurs and students."
Nepal, a Himalayan country with stunning landscapes, rich cultural heritage, and warm hospitality, is a paradise for adventure seekers and nature lovers. It offers diverse experiences like trekking, exploring Kathmandu, and immersing in Nepalese traditions, festivals, cuisine, and architectural gems.
My mission would centre around exploring and expanding bilateral ties through various means. The signing of a bilateral consultation mechanism is seen as a crucial starting point. Encouraging investment in sectors such as agriculture, tourism, hydropower, and infrastructure, as well as facilitating skill development among the Nepalese workforce, will further deepen collaboration between Bahrain and Nepal."