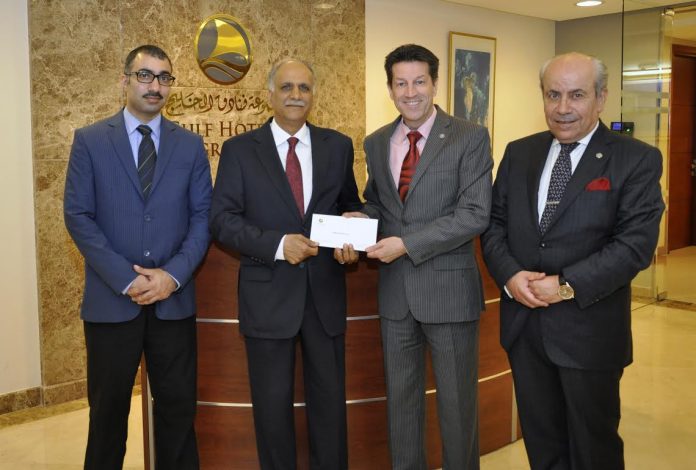 The Gulf Hotels Group, presented a donation of 1000 BD to the Bahrain ADHD Society.
The cheque was presented by Mr. Garfield Jones, Chief Executive Officer of Gulf Hotels Group to Dr. Ahmed Al Ansari, President of ADHD Society.
Dr. Ahmed praised the Group efforts in supporting the ADHD Society whose primary goal is to offer support for those affected by ADHD and holding various educational and training programs to those caring for ADHD patients.
"in line with our corporate social responsibility program, Gulf Hotels Group is proud to take part in supporting charitable organizations in achieving their valuable missions to provide valuable services to the local community" said Gulf Hotels Group C.E.O, Garfield Jones.
The cheque ceremony was held at the Gulf Executive Offices in the presence of Dr. Haitham Jahrami , Treasurer of the Society and Mr. Rahim Abu Omar, General Manager of the Gulf Hotel