His Royal Highness Prince Salman bin Hamad Al Khalifa, the Crown Prince, Prime Minister and Chairman of the Economic Development Board (EDB), received the President of the Republic of Serbia, HE Aleksandar Vučić, on the occasion of the President's visit to the Kingdom of Bahrain, at the EDB headquarters.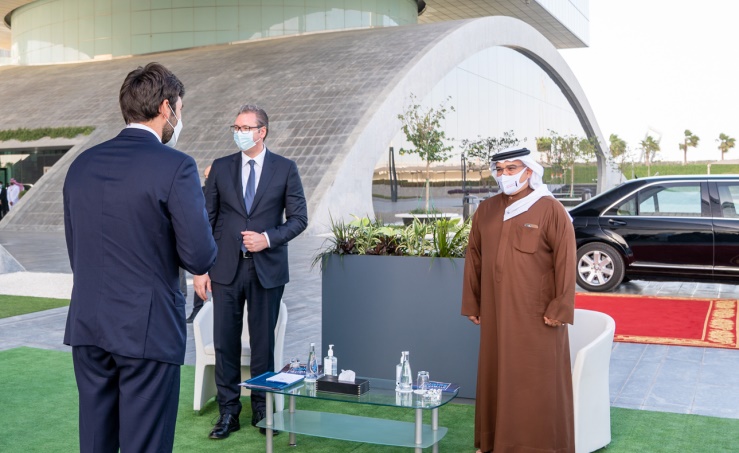 HRH the Crown Prince highlighted the importance of further strengthening economic, trade and investment ties between Bahrain and Serbia for the benefit both countries, underlining that efforts to deepen bilateral cooperation have the full support of HM King Hamad bin Isa Al Khalifa.
HE Aleksandar Vučić was later shown a presentation on the EDB's scope of work, including its role in promoting sustainable economic growth in accordance with the comprehensive Bahrain Economic Vision 2030. The presentation also detailed the facilities provided by the EDB to investors, promising investment opportunities within the Kingdom of Bahrain, as well as the role played by the Kingdom's sovereign wealth fund, Mumtalakat, in developing cooperation with international markets.
Furthermore, economic and investment opportunities across various sectors in Serbia were also reviewed, together with the support provided to investors to access the European market.
Regional and international issues of common interest were also discussed.
For his part, HE the President expressed his gratitude for the opportunity to meet HRH the Crown Prince, and highlighted HRH's commitment to supporting Bahrain-Serbia ties.
A number of senior government officials also attended the meeting.