Many have wondered how Huawei has succeeded, eclipsing most of its Chinese and Western peers to become the world's largest company its sectors.
China's progress and its institutional reform were critical to the company's success, because Huawei couldn't have pulled itself up by its bootstraps if the environment wasn't right. At the same time and under the same conditions, however, more than 400 telecom companies in China have come and gone. Even in Shezhen a test bed for reform five out of the six most valuable Chinese brands, except Huawei, started as SOEs.
From the 1980s onward, China was swept up in the largest wave of commercial development in human history. Business at the same time were like ships, each raised up and carried along by the sheer momentum of the wave. Same however, soon capsized and were swallowed up, while most drifted along going with the flow. Others crashed against barriers in the sea or get stranded on deserted stands. Only a few rose atop the crest of the wave and survived, eventually sailing towards new lands. And thus the complex , indirect relationship between destiny and purpose, serendipity and necessity, opportunism and dedication, revealed their many faces.
Over the decades of reform and opening up, there have been countless stories of the rise, decline, and heart-wrenching downfall of private companies, their many carcasses lining the road of transformation.
Then how a did a small dinghy like Huawei end up growing into a massive ocean liner? Is there any mysterious power or special arrangement of face behind its ability to do so? Can its success be copied? Both at home and abroad, many economists and management scholars are also extremely interested in dissecting this 'specimen' from the East'.
Huawei has over 170,00 employees, most of whom are knowledge workers. Questions about how the company has united and aligned such a large group of individuals about. How has Huawei encourage them to march forward as one, fiving full play to their capabilities and potentials? How has their found who can be likened to the company's spiritual leader, and who has only a 1.42 per cent stake in Huawei managed to exert authority within the company? And how has he retained it for more than two decades? The answer to these questions will unlock the secret to Huawei' success.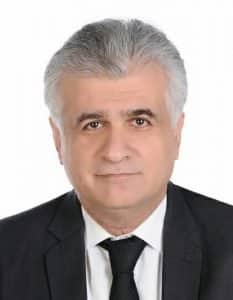 by Dr. Jassim Haji