Living in a foreign country often evokes strong emotions and sentiments connected to one's homeland. For Indians residing in Bahrain, the occasion of India's 77th Independence Day on August 15 holds great significance. In Bahrain, which they lovingly refer to as their "second home," the Indian community comes together to celebrate this momentous day, thanks to the generosity of Bahrain's rulers and leaders.
Bahrain This Week had the opportunity to speak with prominent long-term residents and community leaders on this special occasion. They unanimously acknowledged that Bahrain's spirit of coexistence and the warm hospitality of its people helped them overcome the emotions of missing out on celebrating this significant day in their home country.
"Our Vaidya family has a history in Bahrain that is almost as old as India's independence," said Dr Praful Vaidya. "My father, the late Dr Liladhar Vaidya, came here in 1953. I was a child then and joined Sacred Heart School and Indian School in 1954. Later, I went to India, Dublin, and Edinburgh to study medicine and returned here to serve in Bahrain. In fact, the Vaidya family has served the people of Bahrain as doctors for seven decades now. I am lucky that I have seen the growth and development of Bahrain and its rise to prosperity in every field. My wife, Dr Saroj, a leading ophthalmologist, and I were very involved in the shaping of the medical system. In fact, I had the honour of serving as the personal physician to the father of His Majesty the King, the late Amir His Highness Shaikh Isa bin Salman Al Khalifa, for 15 years. We have been able to raise our three daughters here in an atmosphere of peace, security, and harmony."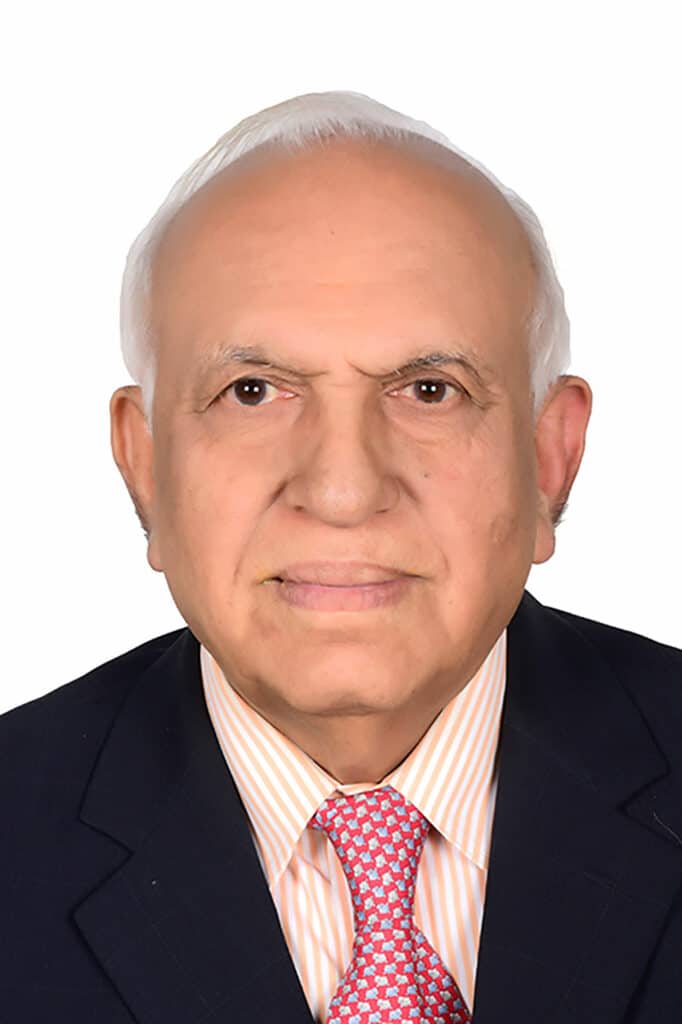 Dr Vaidya is closely associated with the Bochasanwasi Akshar Purushottam Swaminarayan (BAPS) Temple in Bahrain, which he said reflected the kingdom's beautiful acceptance of all religions. On February 1, 2022, Indian Prime Minister Narendra Modi announced the royal gesture of HRH Prince Salman bin Hamad Al Khalifa, the Crown Prince, and the Prime Minister allotting land to build a Swaminarayan Hindu Temple in Bahrain. It marked a pivotal and historic moment for relations between India and Bahrain and for international harmony as a whole. Dr Vaidya considered this a "crowning moment" in his life.
"With the blessings of Indian Prime Minister Narendra Modi and Bahrain's leadership, we can all join hands to renew and strengthen the rich friendship between both countries. Happy Independence Day to all my fellow Indians and Bahrainis. It is noteworthy that the Independence Day of Bahrain is also August 15, in the year 1971."
Indian Community Relief Fund (ICRF) chairman Dr Babu Ramachandran reflected that he was "proud to be an Indian".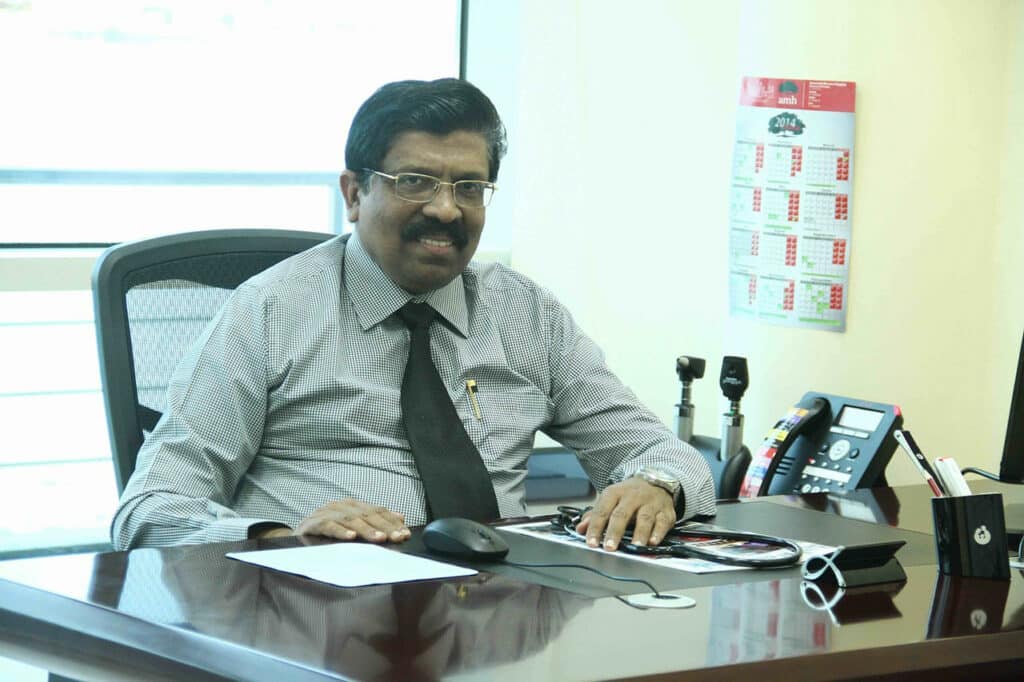 "On this beautiful island of pearls, as one of the 300,000 plus Indians residing here, we literally enjoy the spirit of 'unity in diversity'. As we Indians celebrate the 77th Indian Independence Day, a sense of pride wells up within me. India is a world leader whose opinions are respected by nations big and small. Since the stroke of midnight on August 15, 1947, India has moved upward and forward, leaving concrete footprints on the sands of time. The beauty of expatriate life in Bahrain is the warm and friendly way in which the Bahrainis embrace and respect us. I salute the ruling family, the Bahraini government, and its nationals for the warmth and love they give us. Needless to say, Indo-Bahraini ties are at a peak, and the bonds of cooperation are being strengthened day by day. Let's continue to be the proud children of Mother India as we live in peace and harmony with our Bahraini friends. Happy Independence Day. I am indeed proud to be an Indian." Dr Ramachandran is a general practitioner at the American Mission Hospital.
Community leader Ramesh Patidar reminisced about the sacrifices of the freedom fighters as he shared his Independence Day sentiments and wishes.
"On this Independence Day, let's remember the sacrifices of our forefathers and strive to build a better future," said Mr Patidar, who hails from Rajasthan.
"Our Tiranga (tricolour) is an emotion that binds all Indians. Let us paint everything in the colors of patriotism, as there are no better colors and no better love than this. Let's salute our great nation on its Independence Day. I wish a happy Independence Day to all Indians living in Bahrain. Let's all work together for the betterment of both nations, India and Bahrain – one our home country and the other our second home, which is no less than our motherland. Thanks to this wonderful nation, its rulers, and its people for making us "feel at home," we get to celebrate the spirit of freedom in its true sense."
Mr Patidar, a socially active community leader, is the director of Sun Middle East.
Senior resident and social worker Kalpana Patil recalled the Azadi ka Amrit Mohotsav celebrations of Independence as she wished her fellow Indians on a special day. "Since I landed in Bahrain, I have never missed the flag hoisting ceremony at the Indian Embassy," said Ms Patil.
"August 15 reminds me of the struggle and sacrifices of the freedom fighters; it is because of them that we are tasting the fruits of freedom. The sight of the tricolor and the tune of Jana Gana Mana' give me goosebumps. Flag hoisting is such a patriotic occasion; it brings us all together. Though we are far away from our country, the feeling of togetherness gives assurance that "you are not alone; we are with you". We feel Bahrain is our second home because it permits us to celebrate our festivals and our culture; it gives us equal rights; and it's a peaceful country.
India's development is on the fast track because of its decisive and dynamic Prime Minister. Today, we can see respect for the Indian community all over the world. Technology brings the world together. One world, one family: "Vasudhaiva Kutumbhakam".
Ms Patil who hails from Mumbai, has been in the kingdom for 27 years.