The Information & eGovernment Authority (iGA) participates for the 12th time in GITEX Technology Week 2018 – held in Dubai – within the Kingdom of Bahrain's pavilion which also comprises the Ministry of Transportation and Telecommunication, Tamkeen as well as 40 Bahraini ICT companies.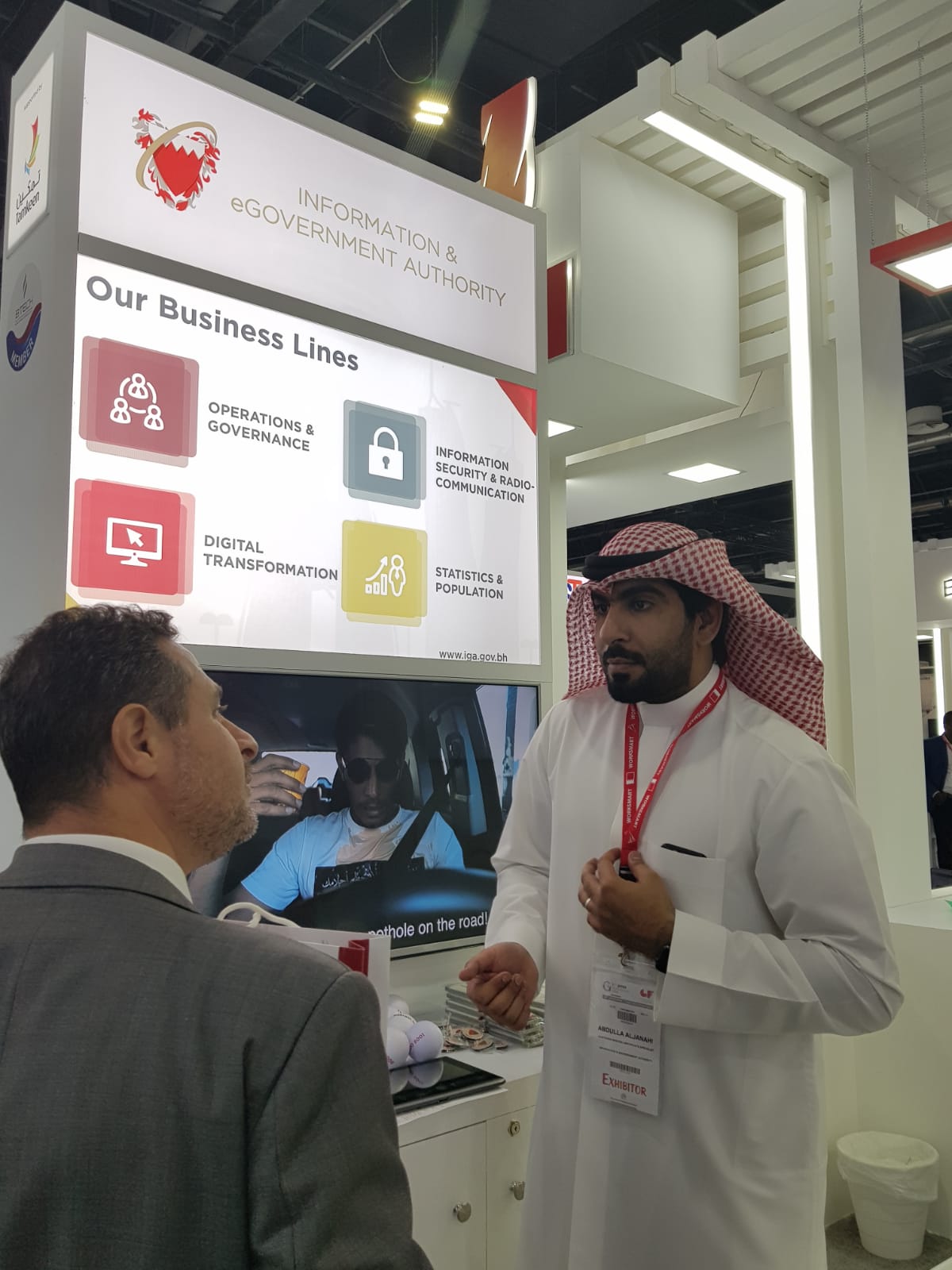 During its annual participation in such international event; iGA seeks to enhance the presence of the Kingdom and supports the excellence journey recorded every year for offering all that interests visitors and meets their needs in the ICT sector. In addition to keeping pace with the latest technologies in the global arena – both in terms of public service or private enterprise.
During this year, iGA presents Kingdom's infrastructure that supports the ICT sector including the systems and eServices delivered by the Authority for several segments, and strengthen economy's growth by attracting IT investments.
Bahrain's pavilion in GITEX is organized by WorkSmart together with Bahrain Technology Companies Society (BTECH). During last year's exhibition, over 145,000 attended the event which also included 5,000 exhibitors.