Ahmed "AQ" AlQasim is a Bahraini bass guitarist, singer, and songwriter. He is very active in the Bahrain music scene because he performs as a one man show, a duet accompanied by a saxophone player, or as a full live band.  He currently associated with Likiwid, Mukhalef and AQ's Jazz Experience. AQ has been associated with many acts in Bahrain including Osiris, Ala Ghawas, the Bahrain Flamenco Band, the Latin Jazz Ensemble, and more. He has also recorded the bass guitar on numerous songs for Khaleeji superstars like Rashid Al Majid, Abdulmajeed Abdulla, and Rabeh Saqer.
How and when did you enter into the world of music?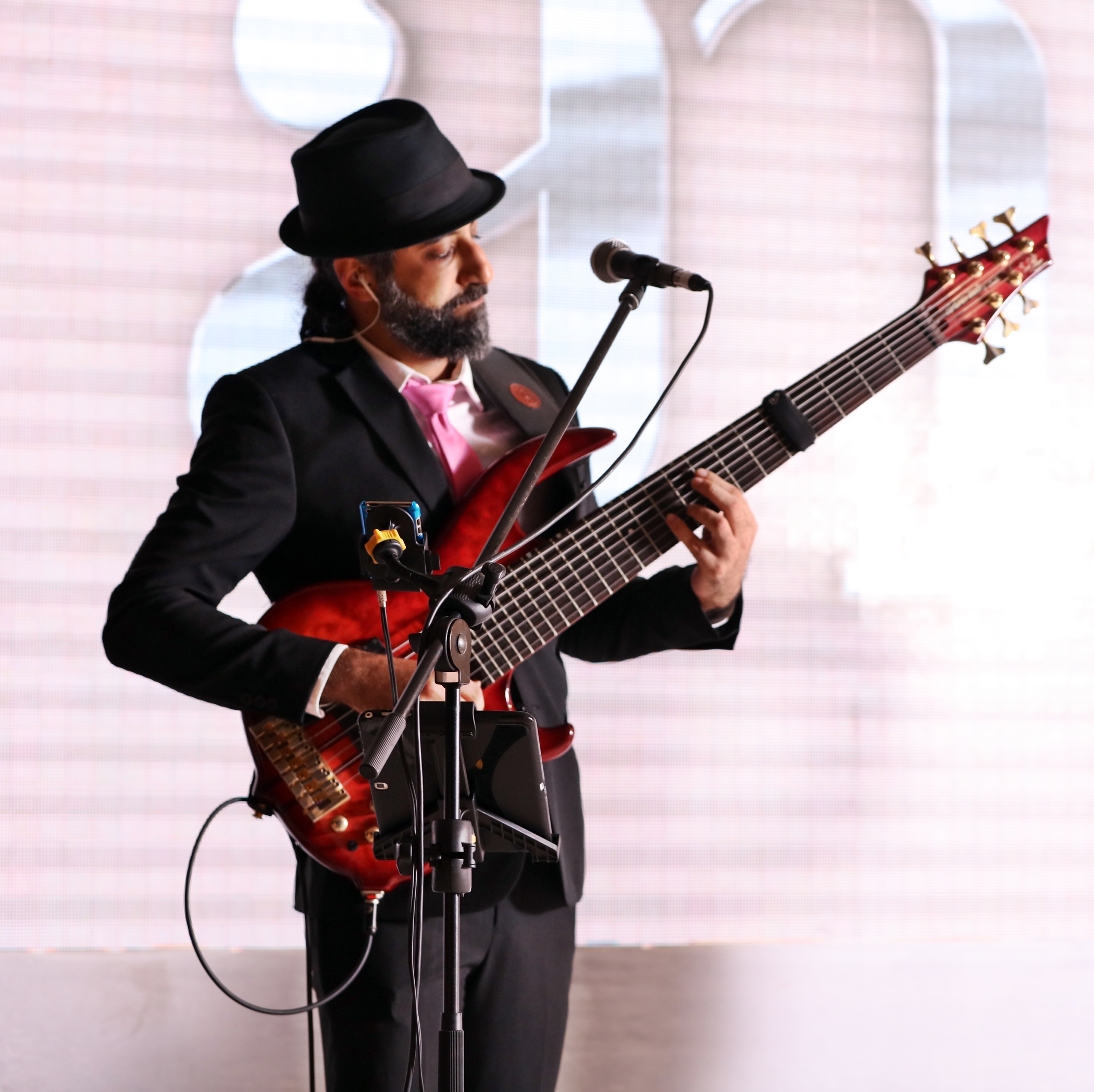 My parents saw that I had an interest in music from a very young age and decided to get me a private tutor at home to give me piano lessons. It gave me my first experience of actually playing music with my own hands. I learned for a while, but moved to other things, like most kids do.
Years later, I started learning the acoustic guitar with my friends in the neighbourhood. I was learning so I can just play popular songs with the rest of the guys and have fun. Almost at the same time, my band mates in the Arabic band Al Layali suggested that I learn how to play the bass because it will add to the richness of the music.
The bass guitar was quite similar to the guitar, though its role in some music differs completely from the guitar. You could say that I was learning how to play both instruments in parallel. I remember having one or two instructional VHS tapes that gave me the basic foundation of playing the bass guitar. The rest was all listening, trying to play what I hear, practicing to play cover songs for live shows with different bands, and just learning as much as I can along the way.
Can you explain the attraction of Jazz and Blues for you?
I fell in love Jazz and Blues the moment I first heard them in my late teens. It was a strange yet immediate attraction, because I never really grew up listening to them. And that love grew the more as I listened and played these styles of music. The main thing that attracts me to Jazz is its complexity and its use of uncommon chord progressions and melodies, which makes a mainstream music sound somewhat repetitive and boring, with all due respect.
You also have to be pretty good at playing your instrument if you even want to attempt playing Jazz. It's a very demanding and challenging style, so you when you hear real jazz artists, you know for sure that they know what they're doing. I still don't understand so much of what the great masters of Jazz do with their music, yet I still enjoy it very much. The other thing I love about Jazz is the freedom and space that it gives the musician for improvisation and musical expression.
Blues is a different story. It's funny how most blues songs talk about heartache, pain, sorrow and regret, yet nothing puts a smile on my face as much as good blues music does, and I can't even explain why!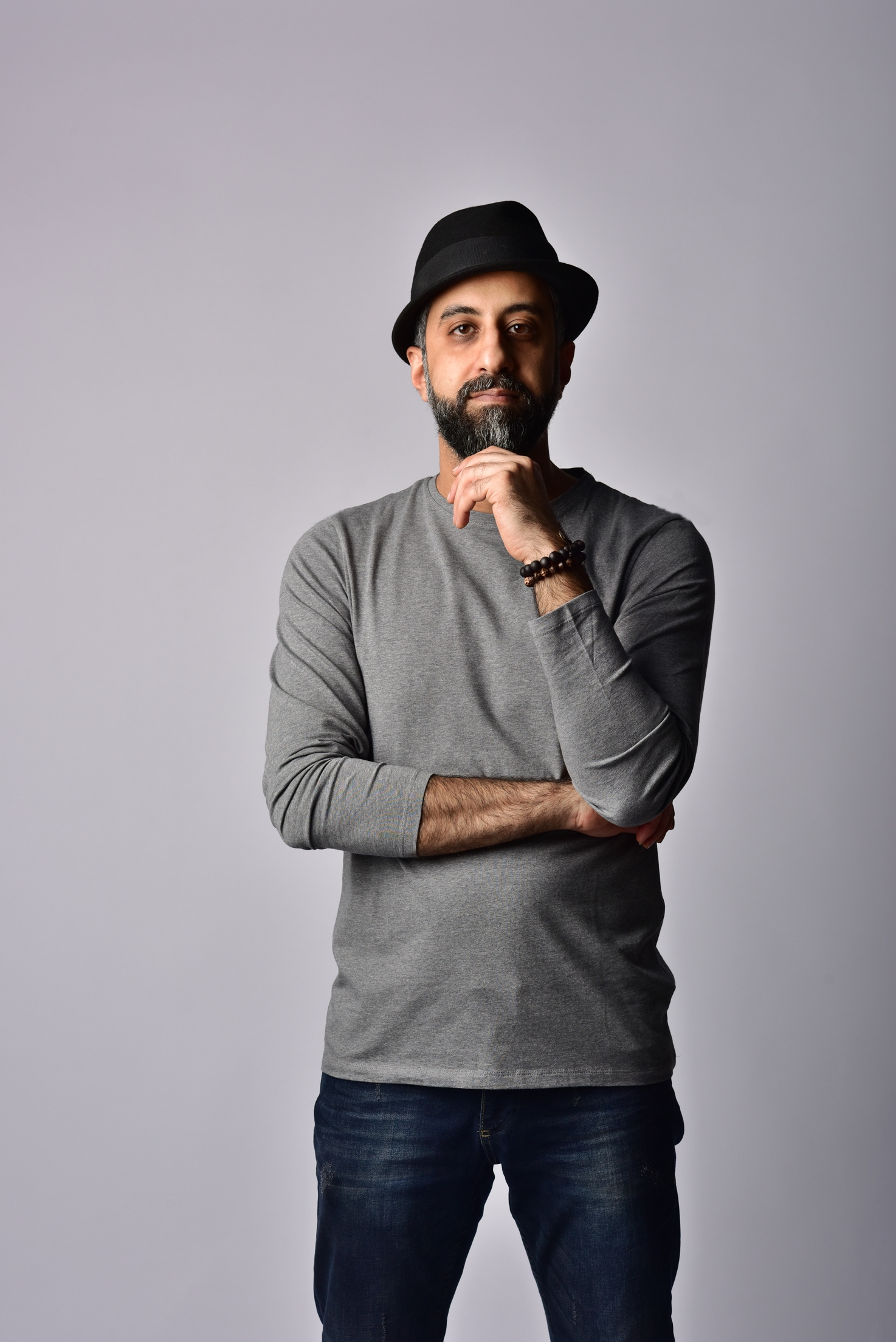 You are a maestro in bass guitar. Do you play any other musical instruments?
I wouldn't say I'm a maestro of the bass guitar at all. I still have so much to learn, and I'm still practicing and trying to learn new things whenever I have the chance. But after 20 years of playing the instrument, I can definitely say I know how to play the instrument quite well, and know how to perform many different styles of music. The same goes with my jazz singing. I still have a long way to go, but I'm proud to say that I've taught myself how to sing jazz and can hold my own on a stage with any group of jazz musicians. Regarding playing any other instrument, I do play the acoustic guitar mainly for song-writing purposes.
What's the special charm that you add to your music?
The one thing that makes my singing quite unique in comparison with most singers in the region is my low and bassy (baritone) voice, which suits Jazz. I incorporate scatting on my 7-string bass guitar during my performances, which is a technique in which a musician sings fast and complex melodies while playing them on the instrument at the same.
How does the Kingdom support your music?
The Kingdom's relevant authorities have supported me and my associated acts by giving us the opportunities to perform at the biggest government organized events/festivals like the Spring of Culture and the Bahrain International Music Festival. However, government support should not stop at shows. There is still more these authorities can do to support Bahraini artists, which we hope will happen sometime in the near future, as me and a group of other Bahraini artists are in touch with these entities in order to bridge the gap between the two sides and to show what else can be done to support hard working artists.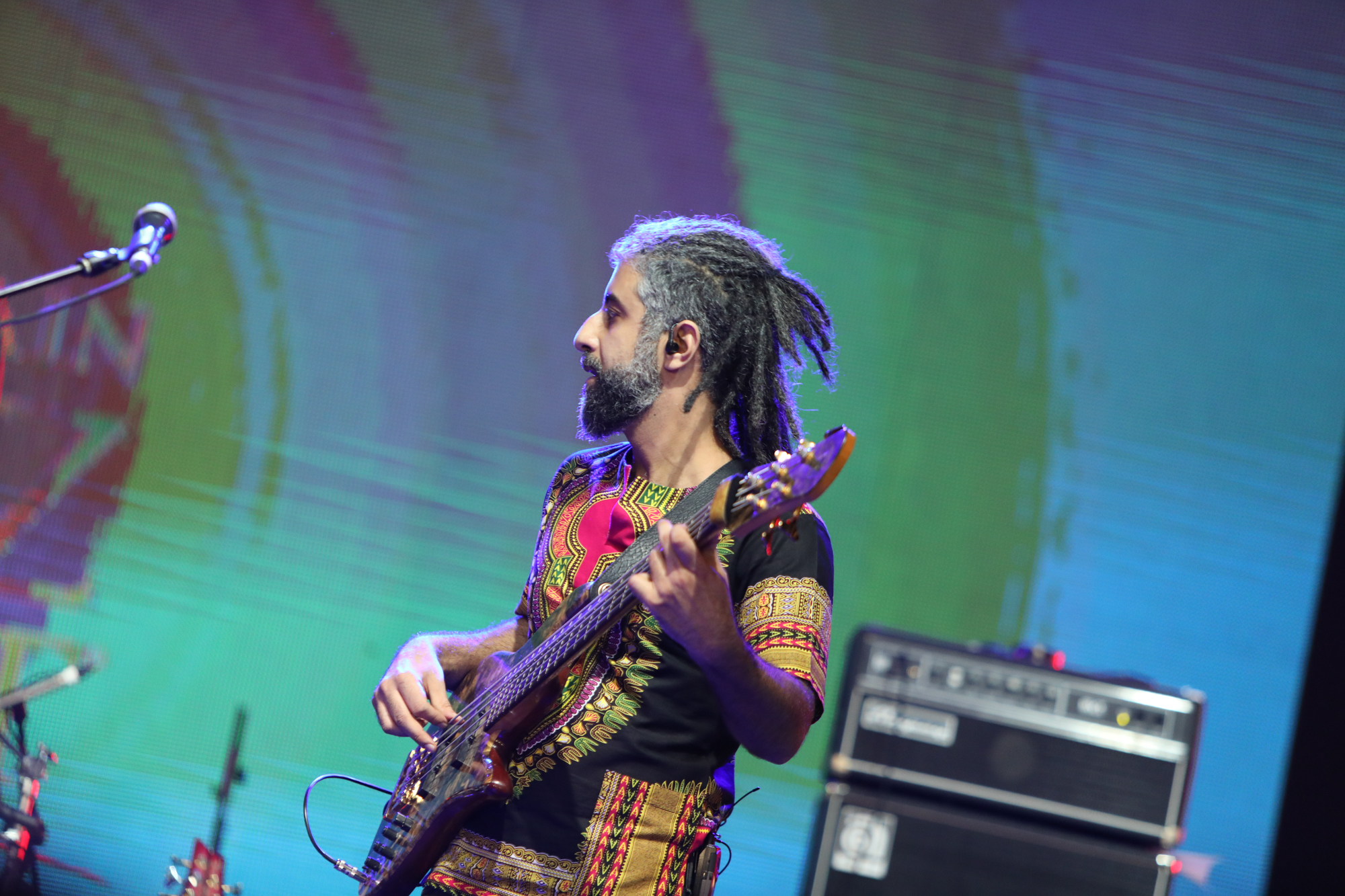 Have you faced any challenges in the perusal of music?
Every path in life has challenges, and to play western styles of music in this part of the world certainly has several of them. The most important one is the fact that performers of these styles of music will never get the recognition and exposure that Arabic music artists get. Although there is an audience for them, it's still considerably a small one. These factors make it more difficult to build a fan base, increase the number of social media followers, and in turn, get more shows to perform in order to be able to make a decent and stable living out of music. Still, I don't let these things discourage me or hold me back. I will continue to work hard and pursue my passion in life, regardless of the difficulties and challenges I will face because it's what I love doing the most in my life. One thing I would like to mention in this regard is being chosen by BNP Paribas for this year's Emerging Artist Award for the MENA Region. It is a great honor, also very humbling. Thanks also go out to Clockwork (Bahrain) for putting my name forward as a candidate.
Have you performed outside Bahrain? How was the reception there?
I've performed outside of Bahrain with a number of different acts, mainly in the GCC and other countries like Lebanon and Egypt. Thankfully the reception at all shows was great. We really felt welcome by the crowd and the organizers, which certainly made all of these shows memorable ones.
Out of the umpteen performances, which is your favourite one?
From my recent performances, my favourite would have to be Likwid's performance at the 2018 Spring of Culture on the main stage at Bahrain Bay. The show was titled "Likwid & Friends" because we invited a number of Bahraini artists from different age groups and genres to join us on stage in order to show the spirit of collaboration and musical friendship and to also show what Bahraini artists have to offer.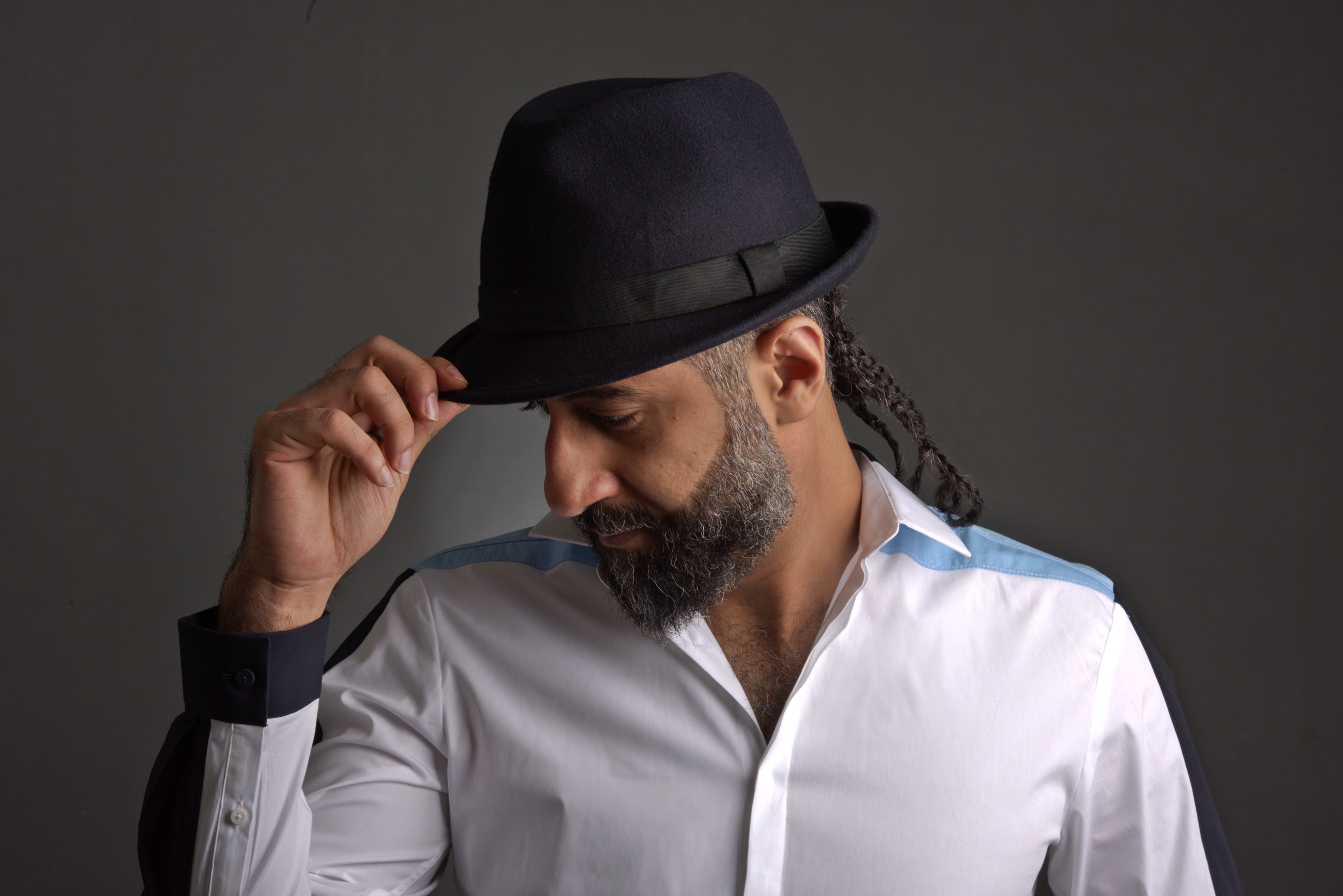 Who are your personal favorites? Whom you admire the most among your contemporaries?
My favorites are simply too many to mention, but I'll try to narrow it down in terms of categories or genres. When it comes to instrumentalists, my all-time favorites are Chick Corea, the great jazz pianist/composer, and the late flamenco guitar master, Paco de Lucia, who single-handedly revolutionized the sound of the flamenco guitar, and flamenco music as a genre. As a bass guitar player, my all-time favorites are Marcus Miller, Richard Bona, and Brian Bromberg. And when it comes to jazz singing, my favorites are Al Jarreau, Jon Hendricks, Frank Sinatra, Nat King Cole, and Ella Fitzgerald. And when it comes to the contemporary jazz singers that I truly admire, they would have to be Kurt Elling, George Benson, and Bobby McFerrin.