A young 11 year old Bahraini boy is creating history with his artistic hand in the unique business of bow ties. Bader AlRayes has made umpteen bow ties over the last three years in diverse designs and colours. Bader is also committed to the society and donates a good share of his income for the children in need in collaboration with Childwish charity.
Bahrain This Week introduces Bader AlRayes to the readers.
How and when you got fascinated by bow ties?
Since I was 4 years old, I believed that "I wear a bow tie, I stand out."
How did you learn and create your own style in bowties?
The story started, when I needed a red bow tie for my uncle's wedding and couldn't find any in Bahrain. So, I recycled one of my Grandfather's red ties to a bow tie. I started to collect ties and recycled them to many shapes and sizes of bow ties since that time.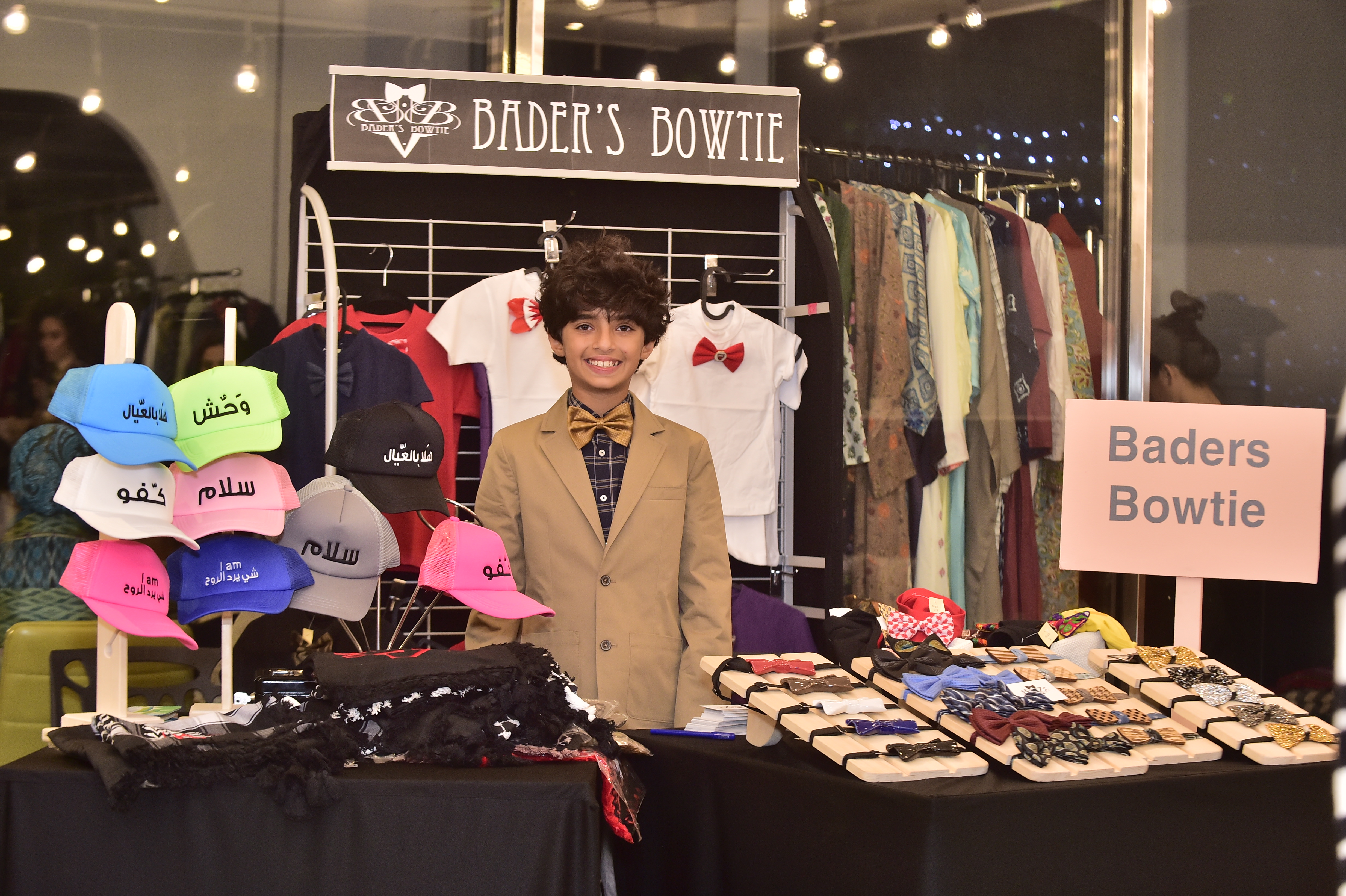 What do you make other than Bow ties?
I do many types and styles of bow ties.
I started with bow ties for men and later I tried many glittery bow ties for the girls. I also created wooden and metal bow ties and finally T-shirts with bows.
How many bow ties have you made so far and who are your prominent customers?
I have made many bow ties since 2015 for kids, adults, boys, girls, men and women. I have also made bow ties for occasions like Christmas gifts, giveaways, etc. I really don't remember the number.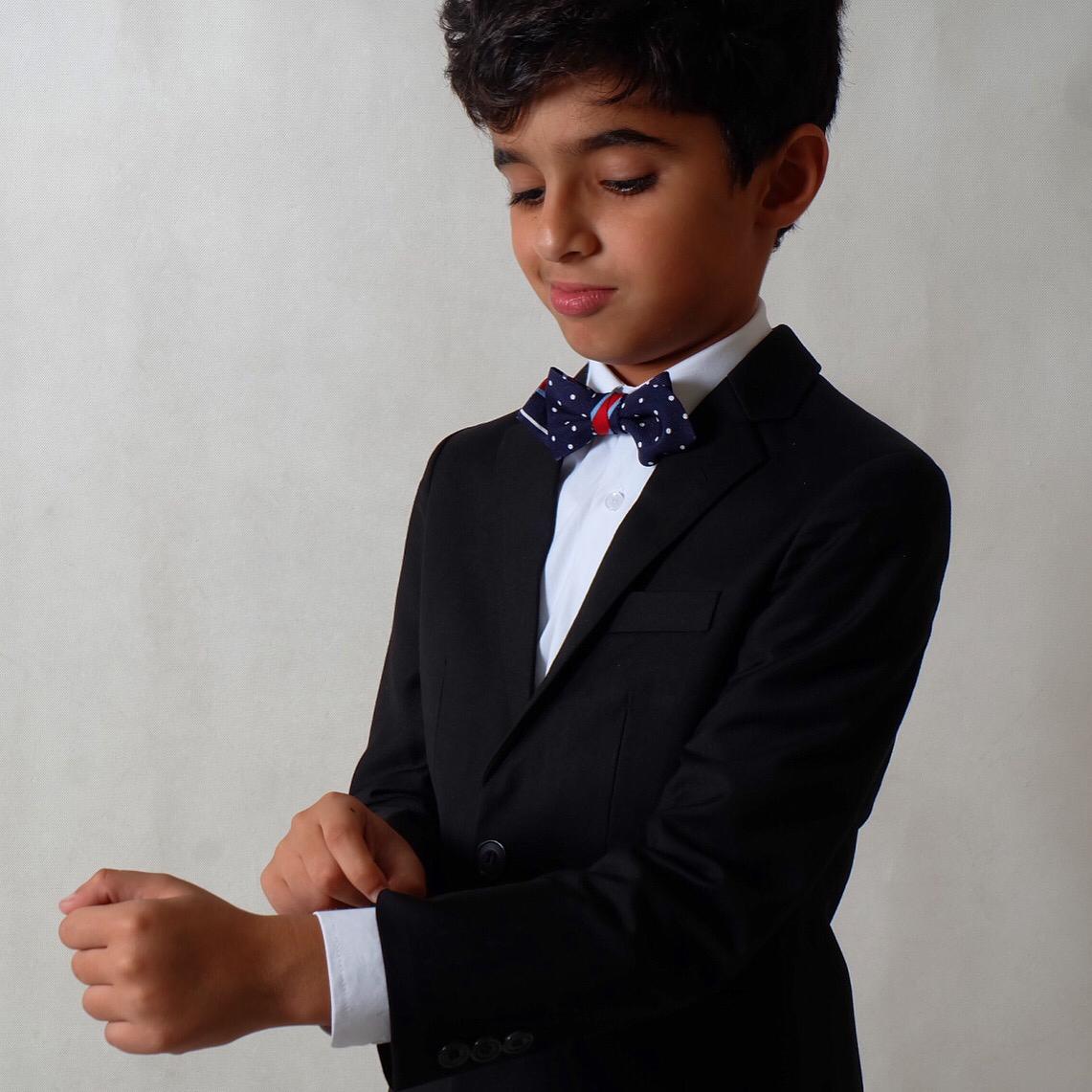 What is the proudest moment you had so far?
When I donate from my sales for children in need and make their wishes come true, I feel content.
An idea came when Childwish charity arranged 'The little traders' market' and I participated with my bow ties and got a very good turnout. This charity had a major role in Bader's bow tie.
I joined the Childwish charity to do a small party in Salmanya hospital's kids' cancer Centre. The theme was bows for boys and I had the honour to put my T-shirts on them and have a great time chatting and playing with them.
What are your challenges?
I still have challenges to attract more customers, get sponsors for my exhibitions, have new ideas for each season and to have more income!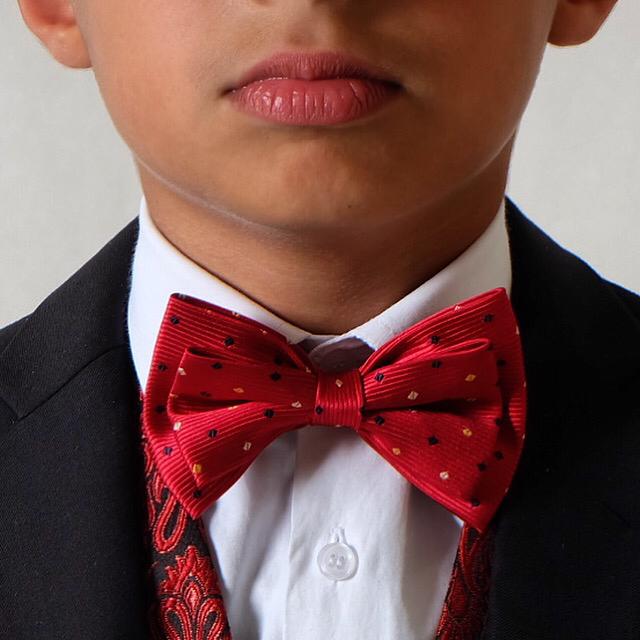 What do you aim to achieve next?
I wish to have an exhibition out of GCC.
 Who are your greatest supporters?
My greatest supporter is my grandmother Farida. My brother Mohammed, who is 13 years old sells shawls and hats for donations. My brother Saud is 9 years old and both of them support and stand in every exhibition, sell and market whenever I have exams and homeworks.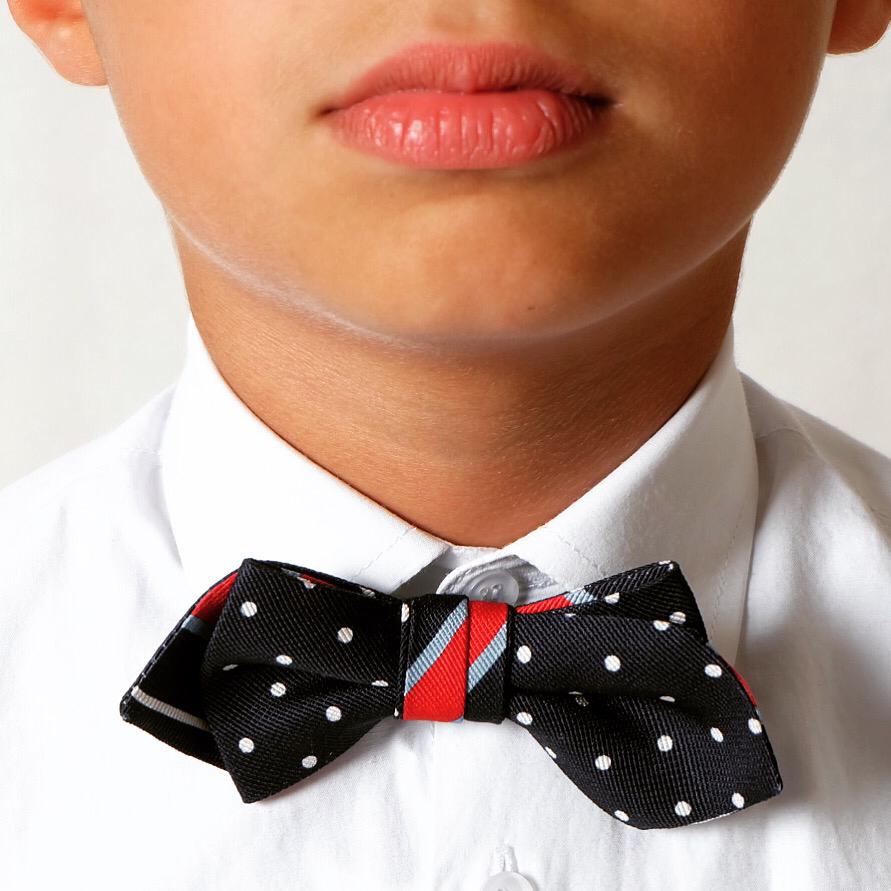 Where do you study?
I study at Bahrain Bayan School in Grade 6.
How do you manage studies and work?
Luckily, I have not had much trouble in balancing my studies, personal life and work so far. Because I always have my brothers' full support in exhibitions.
What are your future plans? Will you start a shop?
Not in this age! My main concern is to graduate with high honour from school and study Business.