Dr. V.T. Vinod, chairman and managing director of Badr Al Samaa Group of Hospitals and Mars Hypermarkets is the winner of prestigious Pravasi Bharatiya Samman Award 2019.
Al Hilal Hospital Bahrain, which caters to the healthcare of Bahraini society is under Badr Al Samaa Group.
A humanitarian and visionary businessman, Dr. V.T. Vinod always believes in giving back a share of his wealth to the society. He is very active in the cultural and social front and is associated with various organizations. His charities are alluding to the wisdom of "When you give, do not let your left hand know what your right hand is doing." However, taking into consideration his known social services (There are many charity services that he doesn't disclose to anyone.) he has been awarded several times.
Bahrain This Week shares some exclusive time with Dr. V.T. Vinod, where he shares his journey, expansion plans in Bahrain and the values that he adhere to attain the success that he has attained.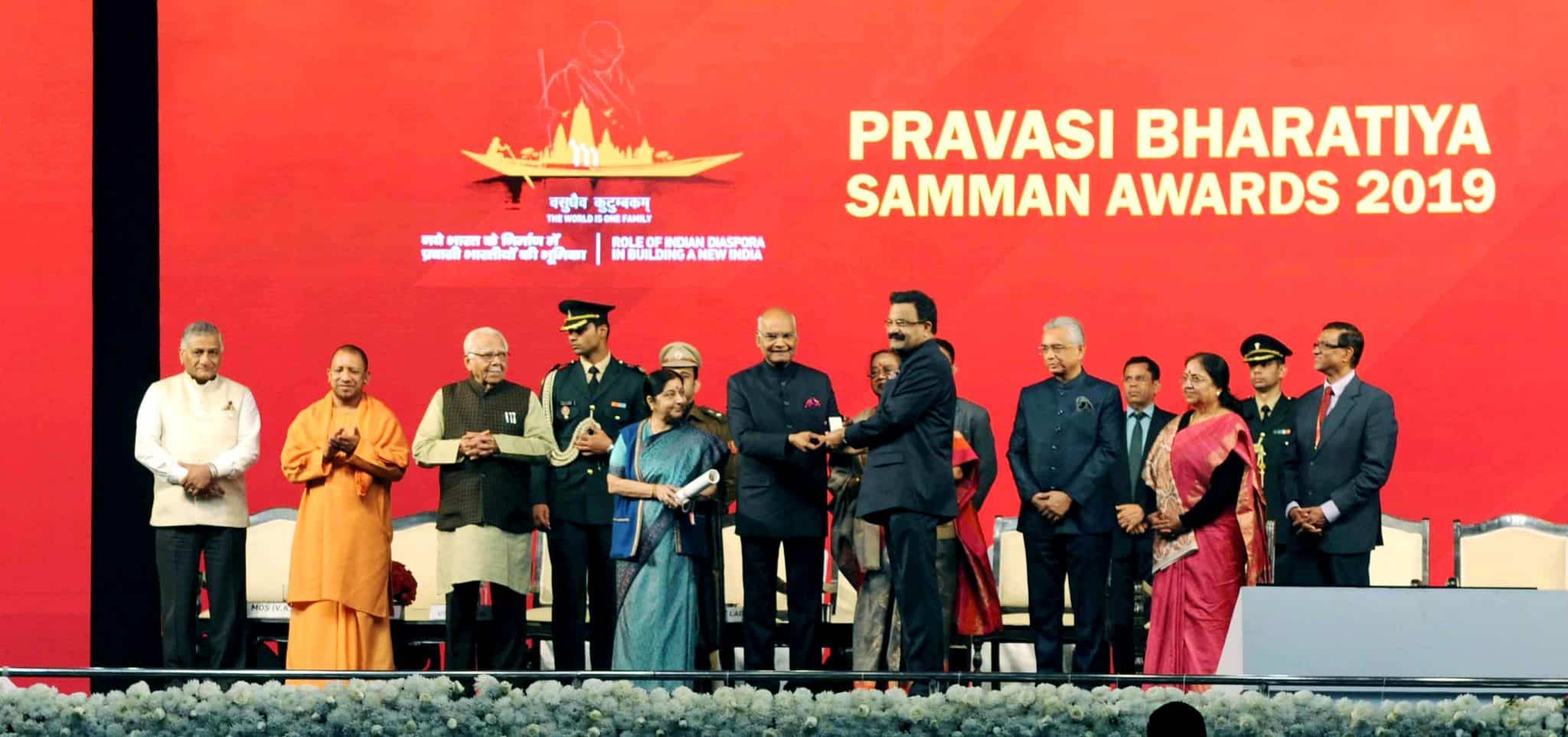 Can you detail your journey so far?
Notable Achievements:

Member of Loka Kerala Sabha (2018)

Honorary doctorate in international business (2017) from the Commonwealth Vocational University

Kerala GCC Business Excellence award (2015) from the Home Minister of Kerala

Pravasi Bharatiya Samman 2019 from the Honorable President of India
I reached at Sultanate of Oman in the year 1978 and worked at the Ministry of Defence. In the year 1990, I left my government employment to realize a bigger dream and started life as a businessman with a small shop, Mars, in Ruwi, Muscat. The business soon grew into a leading and preferred chain of hypermarkets in the Sultanate.
Mars International today is operating from two different countries with 21 outlets and more than 2000 people employed at different locations.
In the year 2002, I ventured into healthcare sector by setting up Badr Al Samaa, with few specialities in Ruwi, Muscat. The first thing that I noticed in the private healthcare sector during the beginning of 2000 was that no private hospitals provide 24 hours healthcare. Badr Al Samaa was the first private hospital to provide 24 hour treatment in Oman.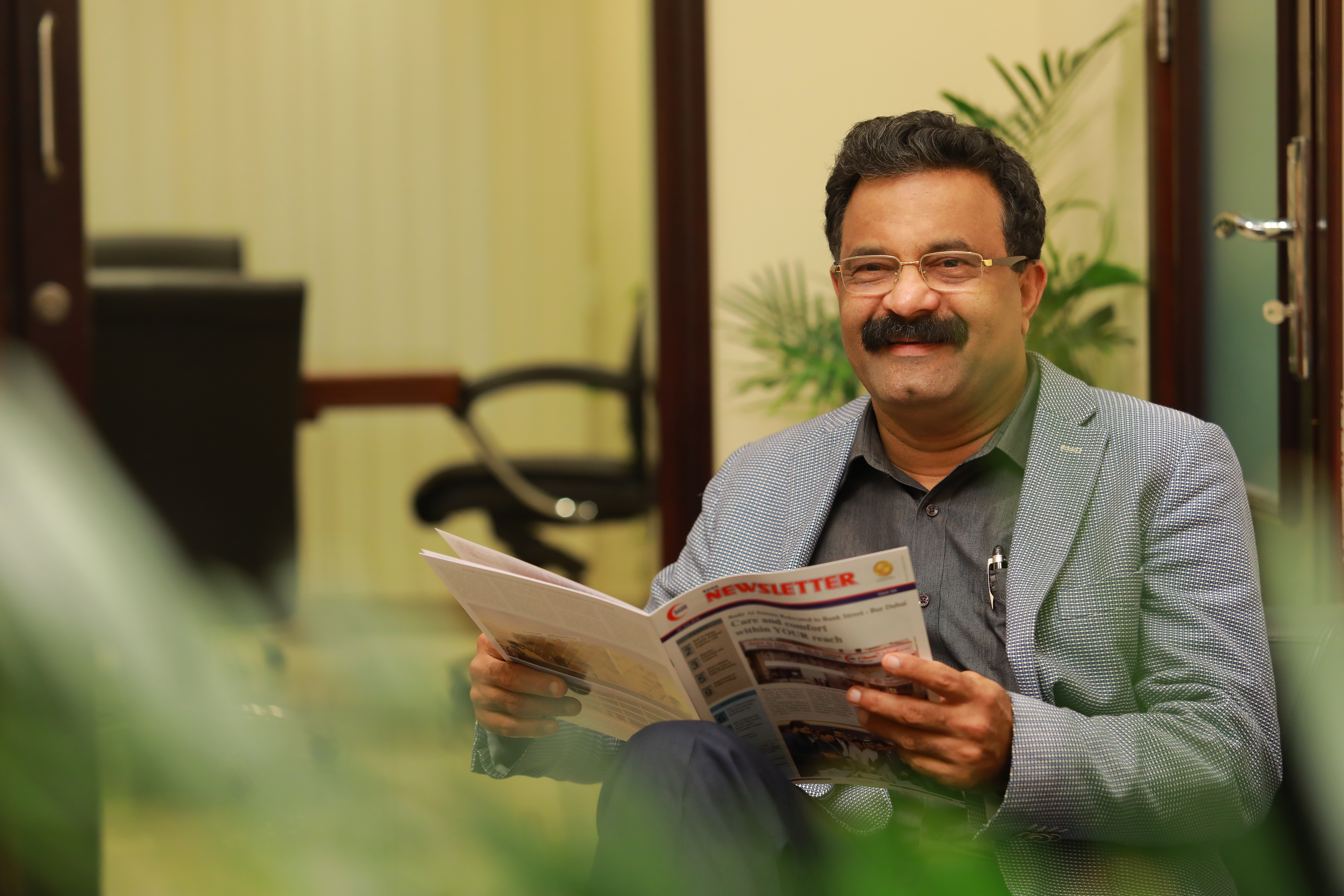 Badr Al Samaa group has now grown into the largest private healthcare provider with six hospitals and 3 polyclinics in Oman, known for its quality of care, compassionate doctors and affordability.
Over the years, the Badr Al Samaa group expanded into many countries in the GCC like Bahrain, Qatar, Kuwait and Dubai with the total employee strength of around 3,000.
My family has been the source of my strength all through my journey. My wife Premaja Vinod stands as a pillar of my support and strength. My eldest son, Mr Naveej Vinod, is the Executive Director of Mars Group & Badr al Samaa Group of Hospitals.  My younger son Dr Nithin Vinod has completed his MBBS and is doing his PG in the United Kingdom.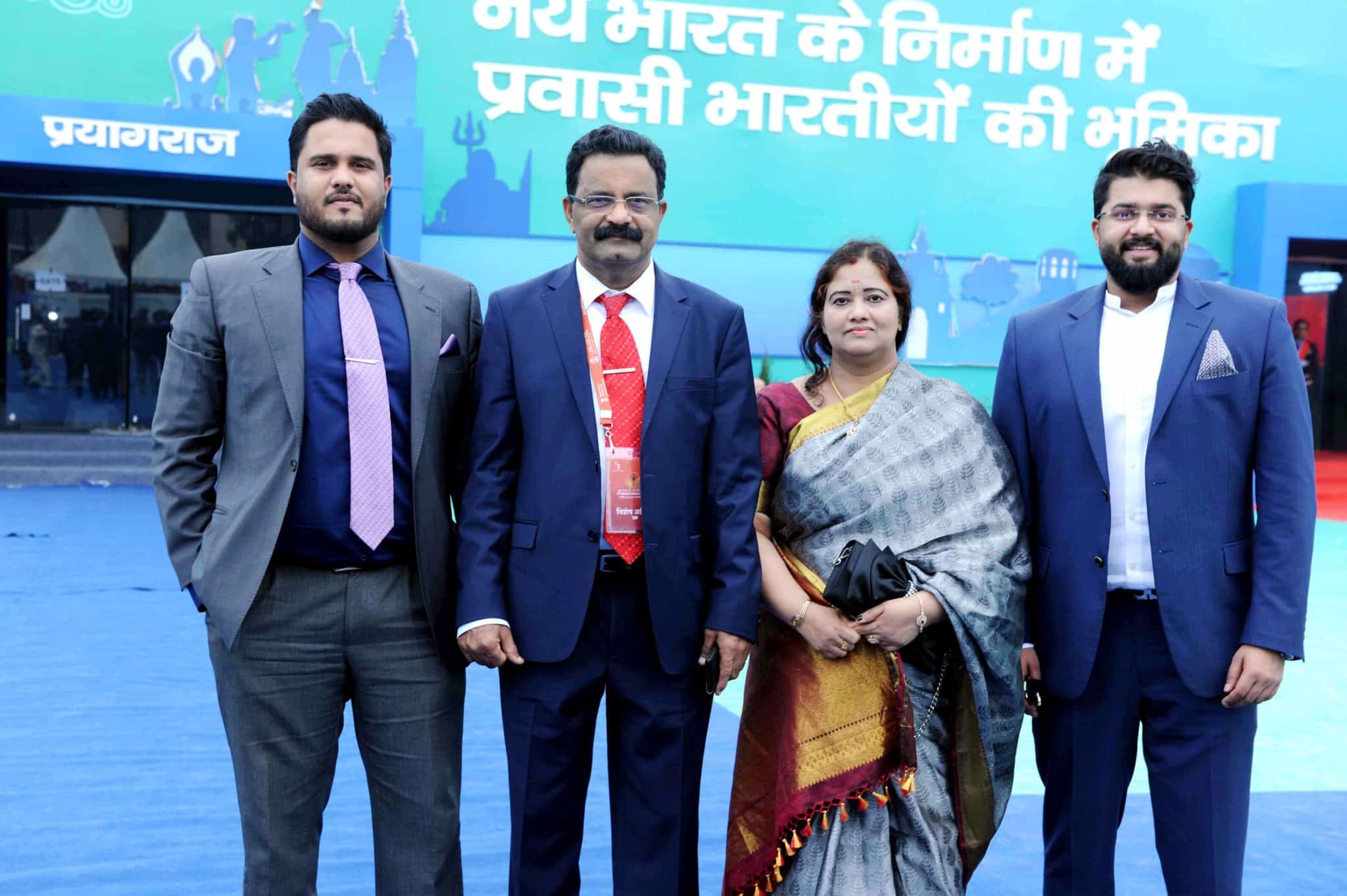 Your retail and healthcare chain focuses on have-nots of the region expats and nationals alike. How and when did you initiate this?
My policy in business is 'more volume and less price'. That is to give quality products at a lesser price to our end users.
We broke many conventional rules in the healthcare sector in Oman with the launch of the Badr Al Samaa group. When the regulation consultation fee was 10 OMR, we provided consultation at the charge of 2 or 3 OMR. That ensured health care for everyone in the Sultanate.
What is your response for receiving the Pravasi Bharatiya Samman
Award 2019?
I am deeply humbled and happy to receive such a great recognition from the government of India with the prestigious Pravasi Bharatiya Samman Award 2019.
How do you consider the support of Oman in your initiatives?
I cannot thank His Majesty Sultan Qaboos Bin Said and the people of Oman enough for the positive environment of doing business in the beautiful Oman! The Ministry of Health, the Government and the people in Oman are very supportive throughout my journey. They gave a great reception as I won Pravasi Bharatiya Samman Award 2019. Their love and support is quite commendable.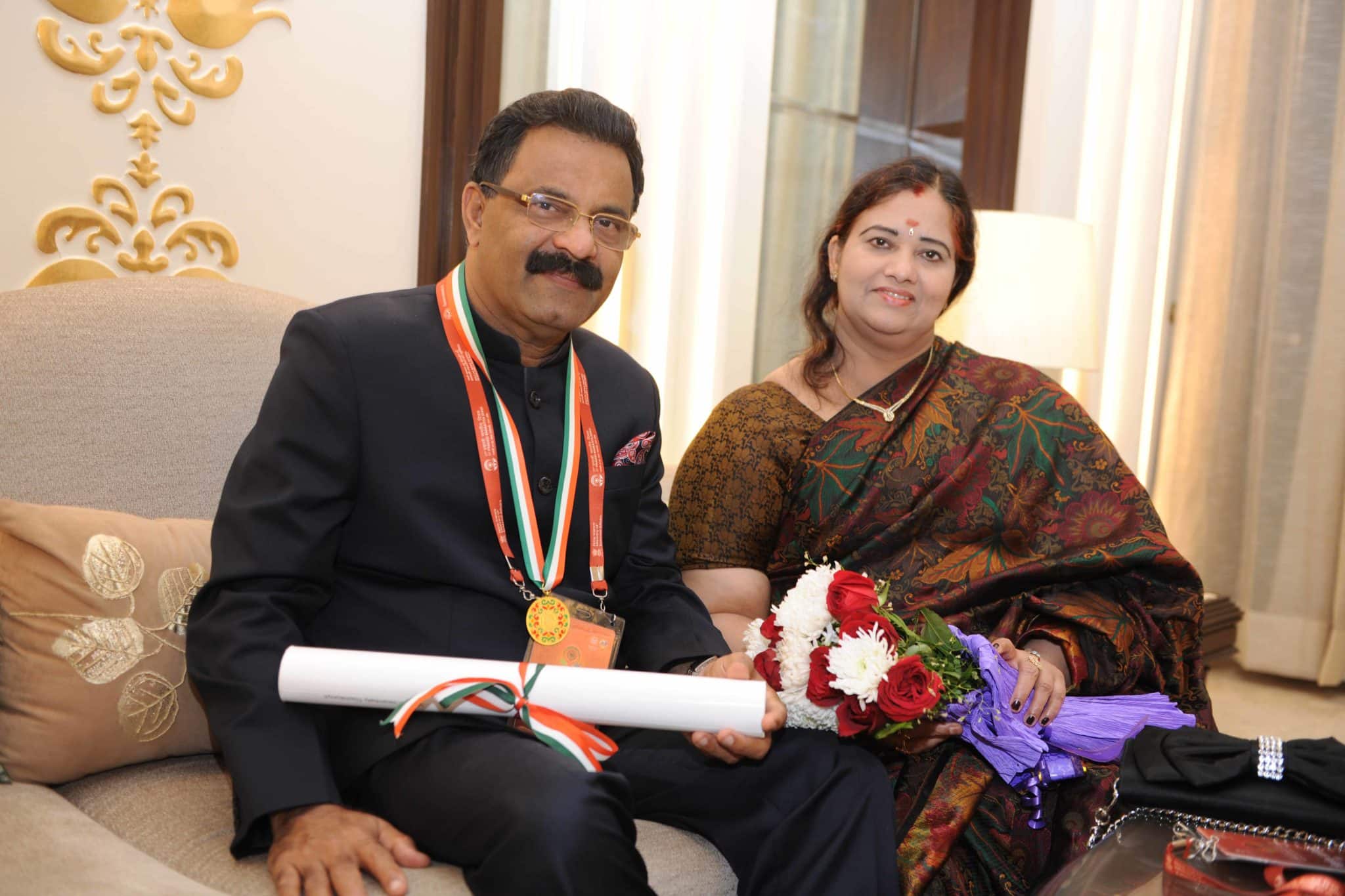 Do you have any expansion plan other parts in GCC and specially Bahrain?
We do have expansion plans in GCC and our next destination is the Kingdom of Bahrain. Bahrain is the second most favourite place for me after Oman. We will enter the retail sector in 2019 itself.
Al Hilal Hospital, which is under Badr Al Samaa group has a great reputation in the Kingdom. There are plans for another hospital in the Seef area.
Bahrain is a great country that provide nourishing ambience for businesses with supportive Ministries, well-educated workforce and welcoming citizens.
There is an interesting fact in my journey. My initial plan in the 1977 was to come and settle in Bahrain. It didn't happen and that is how I had travelled to Oman.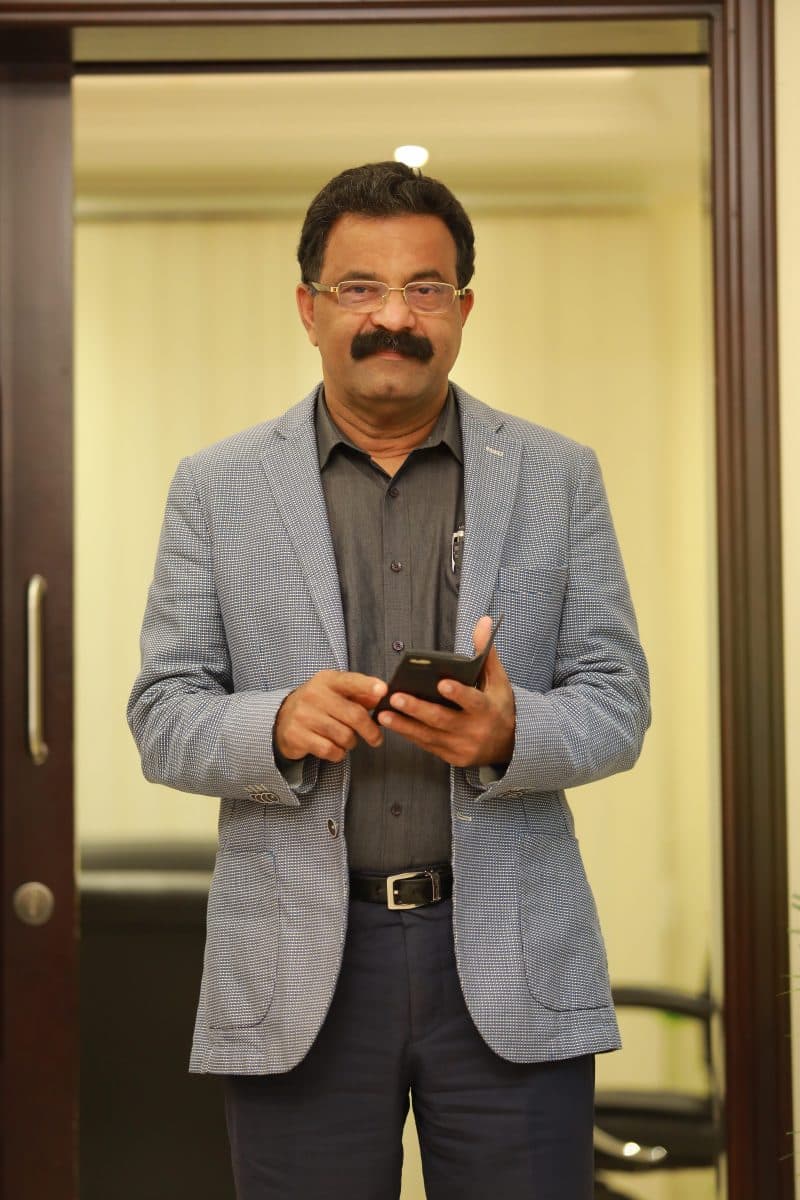 What were the initial struggles that you had faced? How did you overcome them?
I had twice tried to enter the business and failed before the success of Mars Hypermarkets. It was never an easy journey, but with dedication and passion, I overcame all challenges. As mentioned Sultanate of Oman supported me all through my journey.
What are the challenges and opportunities for healthcare and retail sector?
There is a worldwide recession happening across. However, challenges are always there in any business. What we should do is to learn from these challenges; strive to overcome them with our capabilities and finally turn these challenges into opportunities.
What is your message to the NRIs in Middle East?
Behold the values of honesty, dedication and hard work. These will lead you only to new realms of success