"Think Pink" is not an alien name for Bahrain residents. Julie Sprakel is the founder and president of the only stand alone breast cancer society in the Kingdom of Bahrain called Think Pink, a non-profit organization, which is a Bahrain Breast Cancer Society. It has been on induction since 2004. There are 12 other ladies plus another 30 volunteers who form the team of Think Pink.
The month of October is dedicated for the breast cancer awareness. Bahrain This Week introduces Julie Sprakel, The lady Behind Think Pink to our readers.
Can you briefly explain about Think Pink for our readers?
When I arrived in Bahrain, I realized there wasn't any awareness campaign. We first started out with events such as the golf day, ladies' lunch and the gala event with over a hundred people. Now we have raised over two and half million USD, which has been fabulous to give back to the community. We are all volunteers, we don't take any wage, we don't have any drivers and every single fil you donate goes to one of Charity's Funds: Awareness, education and research.
The core principle of Think Pink Bahrain's philosophy is education. Education is the first step to prevention. When we educate our mothers, daughters, sisters, and nieces, we can help them make informed decisions, which may ultimately save their lives. Our ongoing investment in education will enable the people of Bahrain to receive and have access to the best health care professions with a holistic approach to breast cancer treatment.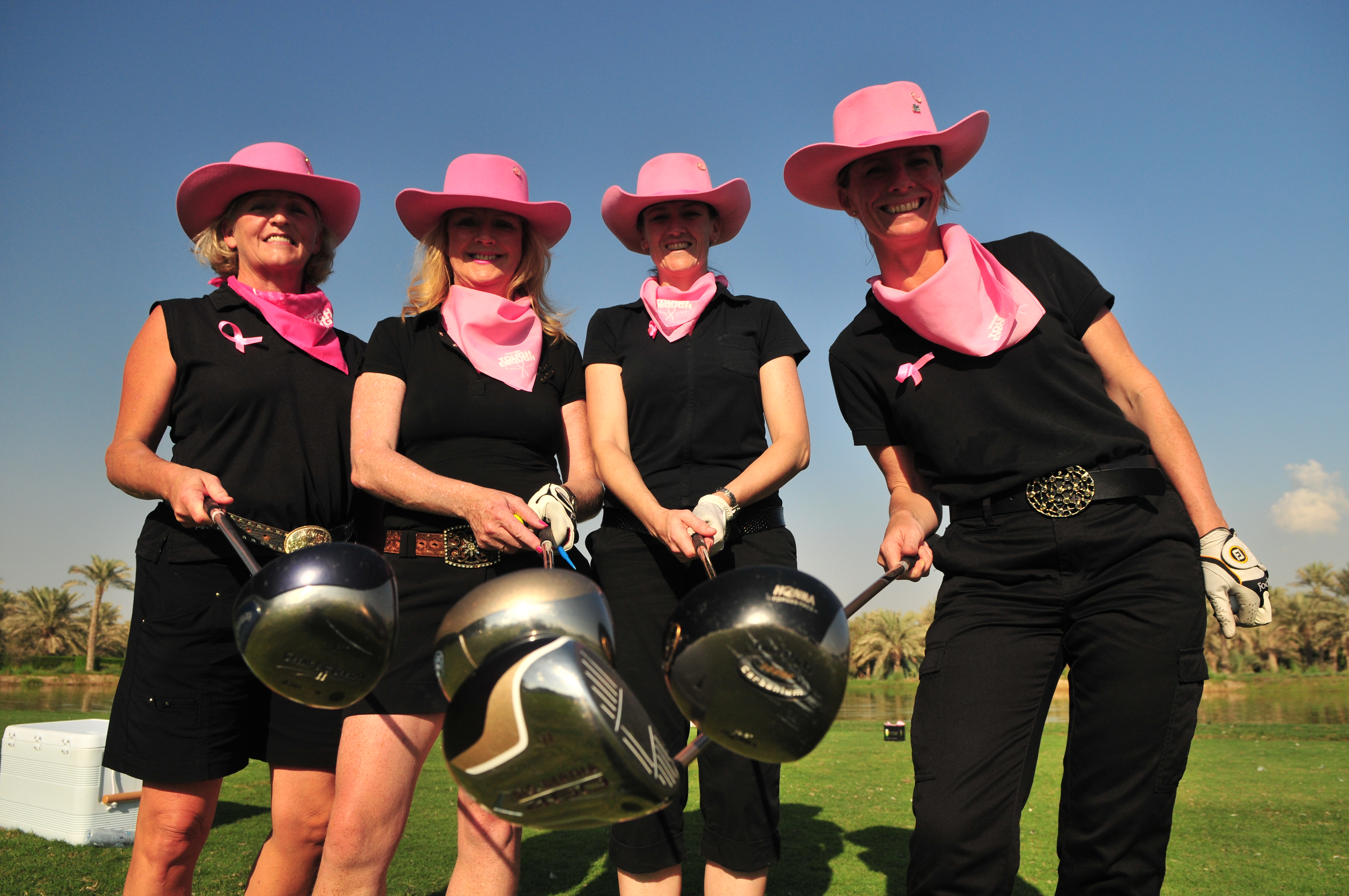 Initially, the charity went about raising awareness. Then we got to fill the gaps with the money raised. One such example was there was no Lympho- therapist in Bahrain back in the year 2000. We thought this was a necessity as some women get lymphoedema, which can be treated with a special massage and bandaging technique for lymph drainage. Today we have 12 therapist sponsored by the charity and they visit 3 major hospitals, namely, Salmania medical complex, King Hamad and the BDF.
Now the gaps being filled, M.Sc Nursing wasn't offered in the Middle East, but in RCSI Bahrain, we have 5 graduates who did breast cancer thesis which better supports breast cancer patients and their families. We have also purchased a half a million dinar MRI machine placed in Salmania hospital, free for expats and nationals as a diagnostic tool. We also paid extra so that the machine can be used in other disciplines. This is a breast specific machine, but is able to scan head, stomach and chest.
Can you detail the I Check app campaign?
I think it is important to know that the charity always does its own investigation, looking at the evidence and the gaps. One of such gap was breast self examination privacy issues. We in the beginning produced laminated leaflets which could be used.
One of our executive members, Anne Marie O'Shea was looking to do a project for her masters and did a thesis on the mobile application. She got the references to show how important it was with the locals. We had to find a web developer and we partnered up with community engagement society of the Bahrain Polytechnic University. The students and faculty have been a wonderful support. They helped with the recordings, translation from English to Arabic, and we worked on it for 9 months. Following extensive research and medical professional involvement, this mobile education tool has been developed as a means of overcoming privacy issues and giving a local discourse for the community we live in.
This is the FIRST Arabic and English mobile breast awareness application in the GCC. This app is free to download on Google play store and iphones called icheck think pink. This app gives a reminder every month that you need to do your breast self examination with frequently asked questions. In the recent months we will be doing a research project which is ethical approval. It is
both in Arabic and English version. The tutorial is self explanatory with animation. In the soft launch, we had around 800 users in Arabic and over 1500 users English version.
Hopefully more people will download and go thru it and utilize the educational awareness. We say it is for the community and by the community because this application was solely funded by donations from the Bahrain community as part of the Charity's education and research fund. We need women to self examine their breasts, so they know
when there is something abnormal.
With any illness, prevention is always the best approach, and early detection and action is paramount. The aim of breast self-examination is to become breast aware – to know what's normal for you and act on any changes by seeking advice from a doctor.
Can you detail the relevance of Think Pink campaign for men?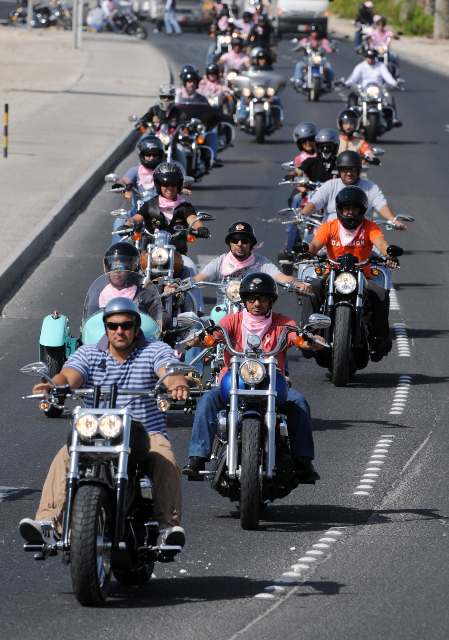 Although breast cancer is usually seen as a woman's disease, a little under 1-2% of all breast cancers occur in men, so it is more common than most people think. Men who have relatively high female hormone levels are at increased risk of developing breast cancer.
Most women fall into an inconsolable state of fear and depression once they are diagnosed with the disease. How do you think that they can be revived?
Of course, women feel shocked once they know they are diagnosed with breast cancer. It is not only how you deal with the diagnosis but also in terms of their family and taking care of their children, going to work, etc.. I think we need to know that when one finds a lump, 90% of the lumps don't result in breast cancer. Unfortunately October does come every year, with lot of pink washing which can scare people- like for example the discount women's health tests such as mammography being offered across the island. International best practice is to NOT screen a healthy population without doctor/patient discussion to their harms and benefits.
Can you relate your story of survival?
I was personally touched by breast cancer and this was a life-changing experience that has influenced who I am today.
Have you considered collaborating with "Donate the Hair" campaign? How do you rate the relevance of the campaign?
We collaborate with a local initiative called "Cut for a Cause", an incredible initiative done by Gloss saloon headed by Shaikha Alanood Al Khalifa and her team. The hair when compiled together into a wig and will be sent back to Bahrain. If you want to donate your hair in support of cancer patients contact @glossbahrain for length requirements and information. You can follow #cutforacause.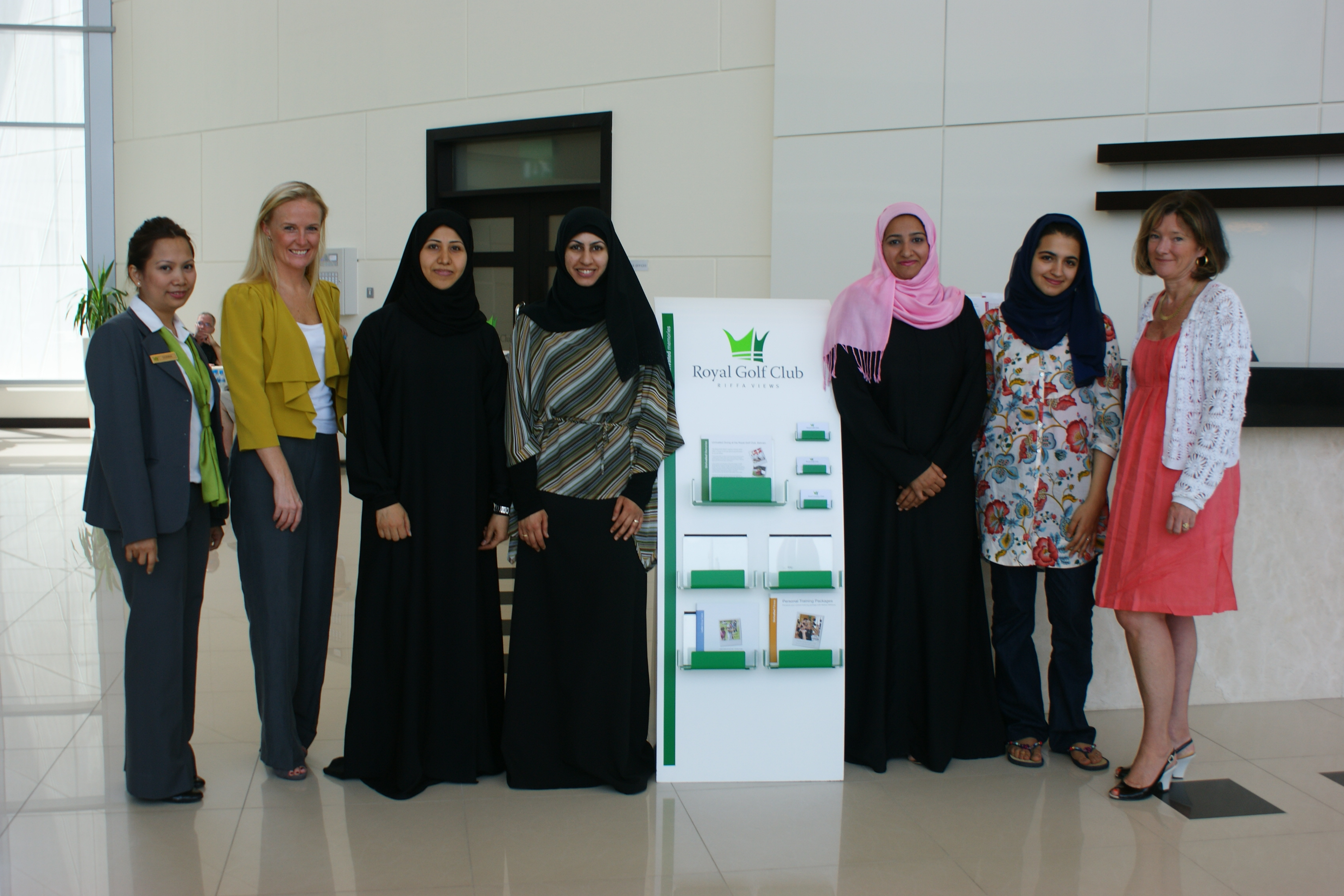 How do you feel about your overall experience?
Tahera Al Alawi and I, as a team, follow the quality procedure. Our accessibility, transparency and approach have broken down many of the local taboos and started a discourse in relation to breast cancer. The bottom line is if you want something so bad, you won't give up. We have touched many people who won't normally come and speak with us with thanks for our work and this is what drives us. The website is done for free, branding is done for free. We have only volunteers. We are not a business paying anyone. I think it is important that we are an awareness charity, but we don't have governance over policies and procedures.