Euro Motors Jaguar Land Rover announces the launch of an brand new promotion on two of Jaguar Land Rover's most sought after SUVs, the 2019 Discovery Sport and the Jaguar E-PACE.
Under the features of the campaign, the Jaguar E-PACE will be available at an incredibly low monthly rate of BD 250 while the Discovery Sport will be available for purchase at a monthly rate of BD 280. The campaign, which runs up until 31st of March 2019, also provides customers with a cash buy back option at the 12th and 24th month. Making the opportunity all the more appealing, customers will be able drive away with these highly capable SUVs by making a down payment of just BD 500. Additionally, both the vehicles will be presented with complimentary registration and free insurance as well.
Speaking on the limited time offer, the General Manager of Euro Motors Jaguar Land Rover, Mr. Stephen Lay said: "At Euro Motors Jaguar Land Rover, we continually strive to provide a level of excellence that is unmatched in the industry. We feel that this is the perfect time to present our loyal customers with an offer that is extremely beneficial, hence the introduction of this exciting promotional campaign that focuses on 2 of our most appealing compact SUVs, the Jaguar E-PACE and the 2019 Land Rover Discovery Sport. By presenting down payment of only BD 500 and including the buyback clause in the campaign, we have certainly structured one of the most customer oriented promotions yet. We look forward to introducing many more offers such as this and continue elevating ourselves to new and unprecedented levels this year in order to better serve our customers."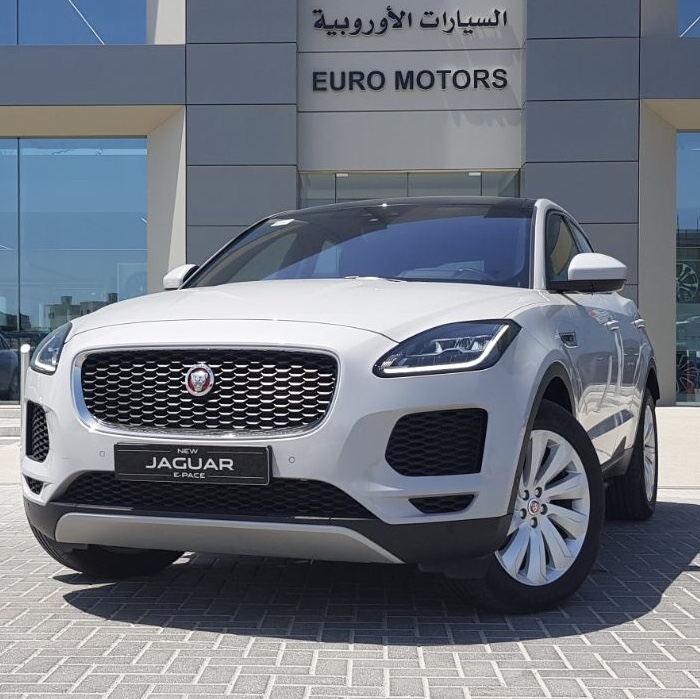 The Discovery Sport is a sleek, compact SUV with legendary Land Rover capabilities along with a flexible interior that adds up to a great looking vehicle that does so much more. Land Rover has always been synonymous with capability and the Discovery Sport lives up to even the most demanding expectations. Confident, assured and responsive, the drive is further enhanced by a generous wheel articulation and innovative off-road technologies that guarantee exceptional performance at all times.
The Jaguar E-PACE is a five-seat, compact SUV that packs the design and performance of a Jaguar sports car into a spacious, practical and connected all-wheel-drive vehicle. Trademark Jaguar driving dynamics and design put the brand's sports car DNA in a practical design packed with advanced technologies to keep you connected.
The exterior design is inspired by the Jaguar F-TYPE sports car and characterized by the distinctive Jaguar grille, muscular proportions, short overhangs and powerful haunches that give the E-PACE a bold and purposeful stance, instantly communicating dynamic agility. Jaguar sports car DNA is also evident in the fast sweep of the roofline and the distinctive side window graphic.