Nissan Bahrain has joined hands with London Breast Care Center (LBCC), the first one-stop breast care center of its kind in the GCC, to support Breast Cancer Awareness Month, which continues until the end of October. To mark the occasion, Nissan Bahrain gave an all-pink makeover to an Altima 2.5 and invited several female influencers for test drives. LBCC Consultant General and Breast Oncoplastic Surgeon, Dr. Sara Al Reefy received the first complimentary test drive at a handover ceremony that was attended by Nissan Bahrain management.
The pink Altima features a QR Code on one of its doors, which, once scanned, directs to a form that can be filled to receive the free test drive. Test drivers, male and female, will also claim a free breast cancer screening from LBCC, which can be gifted to relatives or friends.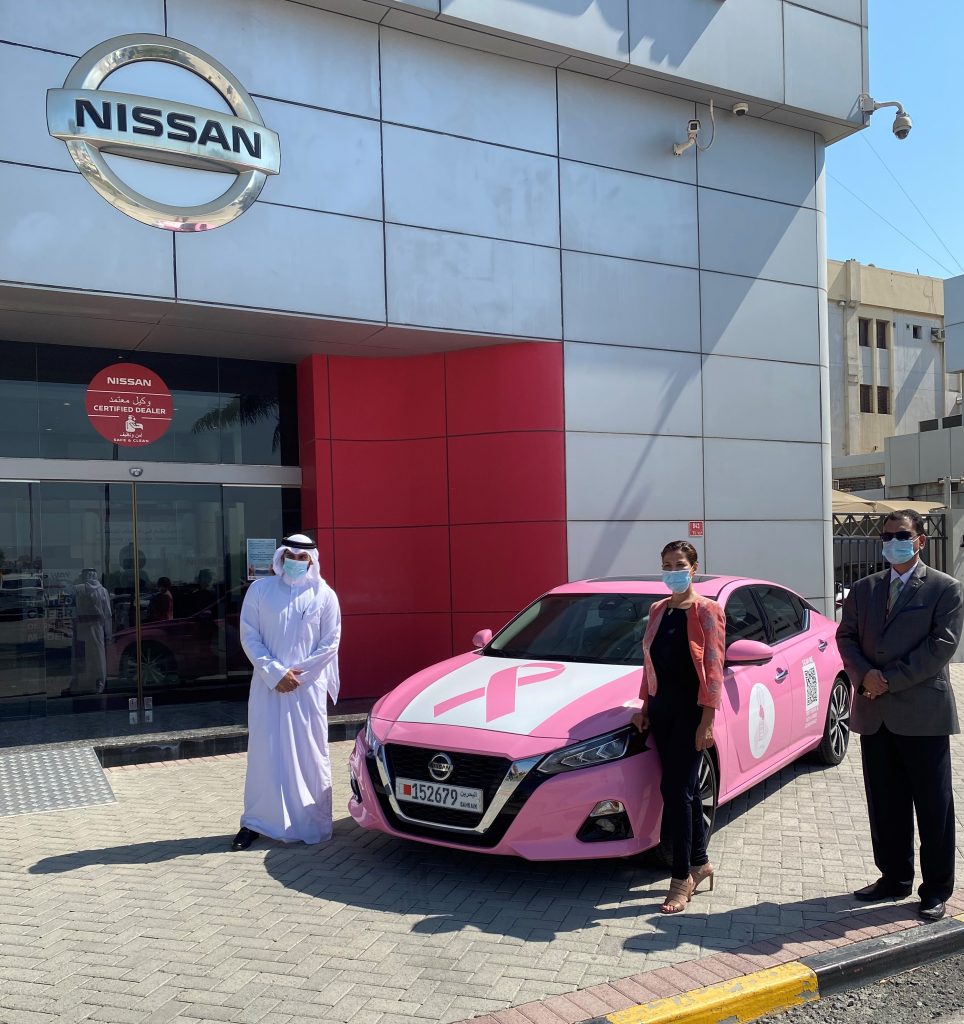 Marked annually in countries around the world, Breast Cancer Awareness Month encourages early detection and treatment of the disease, which is the most common form of cancer in women worldwide.