Panasonic, a leading provider of integrated security and video surveillance solutions, today showcased at Intersec, the new H.265 compatible outdoor PTZ camera, featuring high-quality Full HD WV-X6531NS video resolution with outstanding low light sensitivity of 0.015lx. This New heavy salt damage resistant camera is a new addition to Panasonic's i-PRO Extreme X-series PTZ (Pan/Tilt/Zoom) cameras.
The WV-X6531NS comes complete with an optional Vehicle Incident Detection analytics, while offering full 360° continuous panning and an ultra-long 40x optical zoom lens with integrated gyro-senor, along with the new PTZ provides Intelligent Zoom Stabilization (IZS) that produces remarkably stable images even at longer zoom distances. A highly durable mechanical design ensures a superior quality surveillance solution for outdoor applications and the new X-Series.
"The geography of the region poses considerable challenges to any product, but at Panasonic we understand the needs of our customers, and the challenges of the region. The WV-X6531NS with its heavy salt damage resistant ability is exactly what is needed. This product also offers, consistent enhancements to image quality and low-light performance, advanced compression technologies that reduce streaming and storage requirements as well as new analytics capabilities. These advancements ensure our cameras and systems continue to raise the bar of performance that our partners and customers expect from Panasonic," commented Tetsuo Okawa, Senior Sales & Marketing Manager, Panasonic Marketing Middle East & Africa.
Furthermore, the WV-X6531NS takes road and traffic monitoring to a new level of efficiency by providing enhanced situational awareness at longer distances and enabling security professionals to detect road and traffic incidents more quickly. Its gyro-sensor-based Intelligent Zoom Stabilization effectively detects and nulls out heavy mechanical vibration, a common issue that compromises image quality especially for PTZ cameras with high zoom ratios when installed on highways and bridges.
The cameras' ultra-long 40x high-power zoom lens covers 1.3X the distance of standard models, allowing a single camera to be installed at up to one-mile intervals. In addition, its ClearSight® Dome coating prevents rain drops and dust from collecting on the dome surface, keeping surveillance viewing clean and clear and reducing field maintenance costs that are inherent with conventional domes.
Optional Vehicle Incident Detection software (WV-XAE100W) provides easy and intuitive intelligence and traffic monitoring capabilities, enabling the cameras to detect unusual activity such as a stopped vehicle on a highway or a vehicle traveling in the wrong direction. Once an incident has been detected, camera alarms are automatically sent to Traffic Management Systems to enable a quick and appropriate response.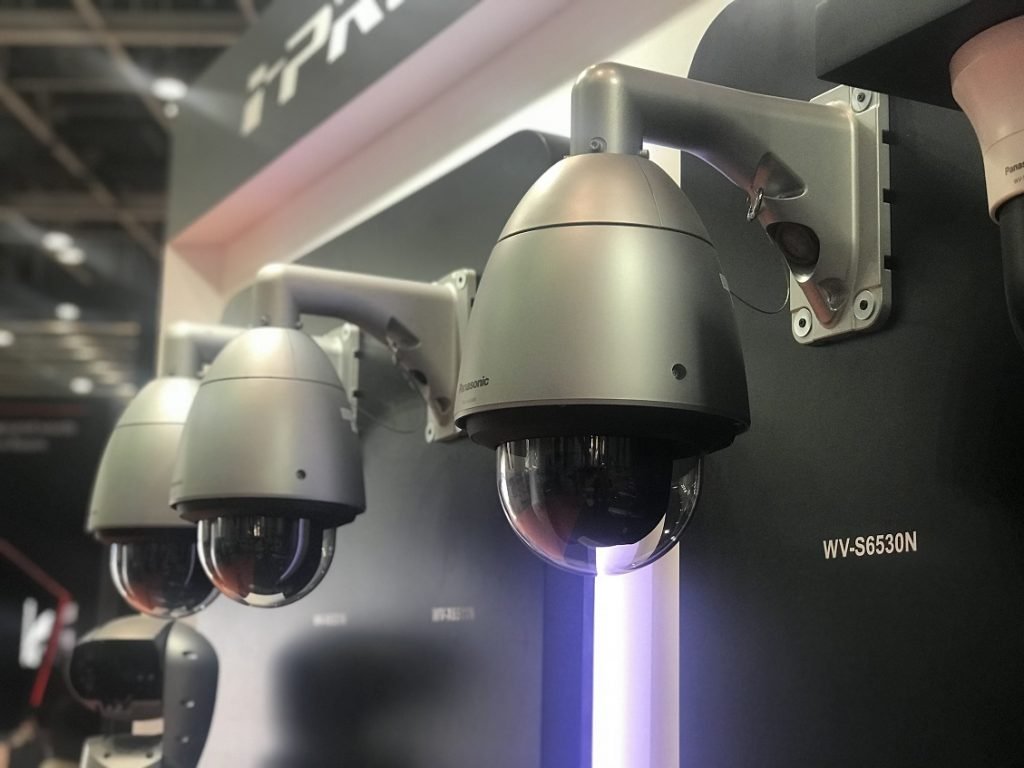 Other key features of the i-PRO Extreme PTZ cameras include:
Full HD 1080p WV-X6531NS resolution at 60fps with a 40X optical zoom lens
360° continuous panning with advanced auto tracking and SD memory card slot
Enhanced Super Dynamic 144db
I-PRO Extreme Platform Technologies including: Smart Coding, Intelligent Auto, Color Night Vision, and Secure Communications
Embedded Smart Coding compression technology that reduces bandwidth requirements up to 95 percent
Highly Durable gear-drive Pan/Tilt mechanism delivering a 3x longer lifespan than competitors' belt-driven schemes
ClearSight® Dome Coating ensuring clear viewing and reducing dome cleaning costs
Fully water- and dust-proof conforming to IP66 and IK10 environmental specifications