EKanoo Racing team premiered its The Racing Legends Evolution film at a special screening at the Bahrain International Circuit (BIC). The movie is continuation of the team's story, which began with the earlier film The Journey to the 5 Seconds. It depicts the team's evolution, culminating in its taking of a leadership position once again.
The event, which took place on Tuesday, 3rd May 2016, was attended by more than 150 people including BIC management, and representatives of the Bahrain Motor Federation (BMF) and the Bahrain Drag Racing Club (BDRC), in addition to many sports car and EK Racing enthusiasts from across the Kingdom.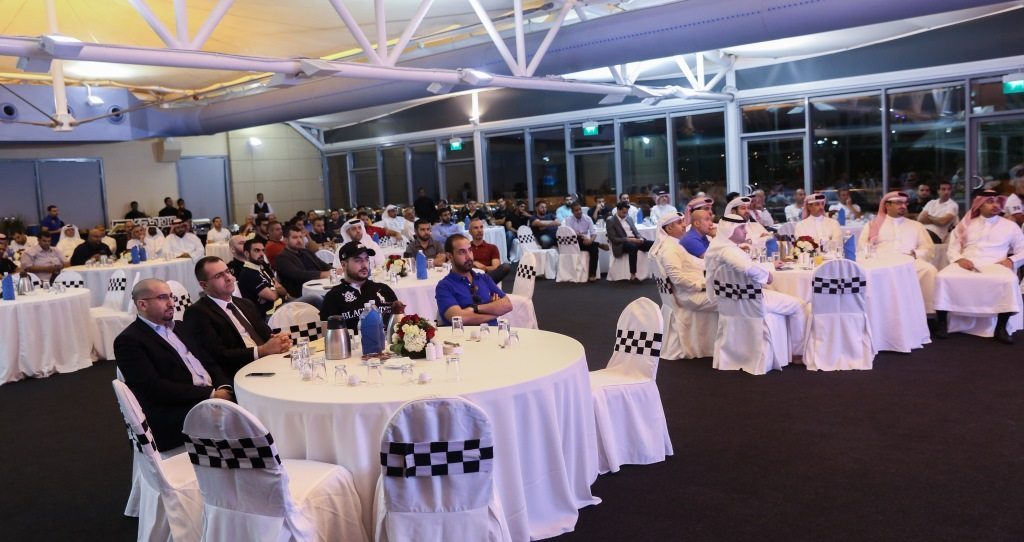 Mr. Ebrahim Kanoo, who welcomed the audience to the screening, said: "Tonight, we are gathered here to share the latest achievements of the EKanoo Racing team during the 2015/2016 season. We are very proud of our team and their accomplishments during this period and hope you enjoy the show."
The Journey to the 5 Seconds was a film on the turbocharged 10.5 Toyota Supra, the first ever import car to run five seconds in the world. The movie summarized the challenges faced by the EKanoo Racing team in the 2014/2015 Bahrain National Drag Racing Championship, spotlighting their drag cars, teamwork, and record breaking runs.
The new movie, The Racing Legends Evolution, describes how the team decided to build five new cars for the 2015/2016 season. The pro import GT 86 replaced the 10.5 outlaw Toyota Supra, and, as indicated by Mr. Kanoo during an interview last year in the US, the target was for this car to run in 5.7 seconds during the upcoming season. At the same time, the all new Lexus RCF replaced the Lexus ISF and the GTR is targeted at becoming the fastest GTR in the world. The new Porsche replaced a previous Porsche model, which holds the record at 8.8 seconds and the all new pro nitrous Camaro. These cars were built in Bahrain at the EKanoo Racing Headquarters and were tested at the drag strip. The new film shed light on the challenges the team faced and how they overcame them and achieved their new records.