A class from The Children's Academy, recently visited the Bin Hindi informatics Samsung Service Plaza in Hoora to enrich the current topic Inventions that Changed the World, in which the children have been studying a range of telecommunications methods. The officials and staff at Samsung Service Plaza facilitated a highly educational tour of all the services they offer, including Samsung engineering, Services. Mobiles spare parts replacement and devices fixing… etc. Their generosity extended to gifts and lunch for the children!
The Children's Academy is Bahrain's first independent special needs school. The Children's Academy is affiliated with the prestigious Alpha Plus Group in London.
Situated in Al Janabia, the school is everything you would be looking for if you are a parent of a child that has special educational needs.
"We would like to thank the officials of Bin Hindi Informatics for a truly valuable learning experience for all involved!" commented Ms. Laurice, class teacher at The Children's Academy School.
Such educational trips come side to side with the high quality education of The Children's Academy that is enhanced by educational trips and visits to destinations which support the children's learning.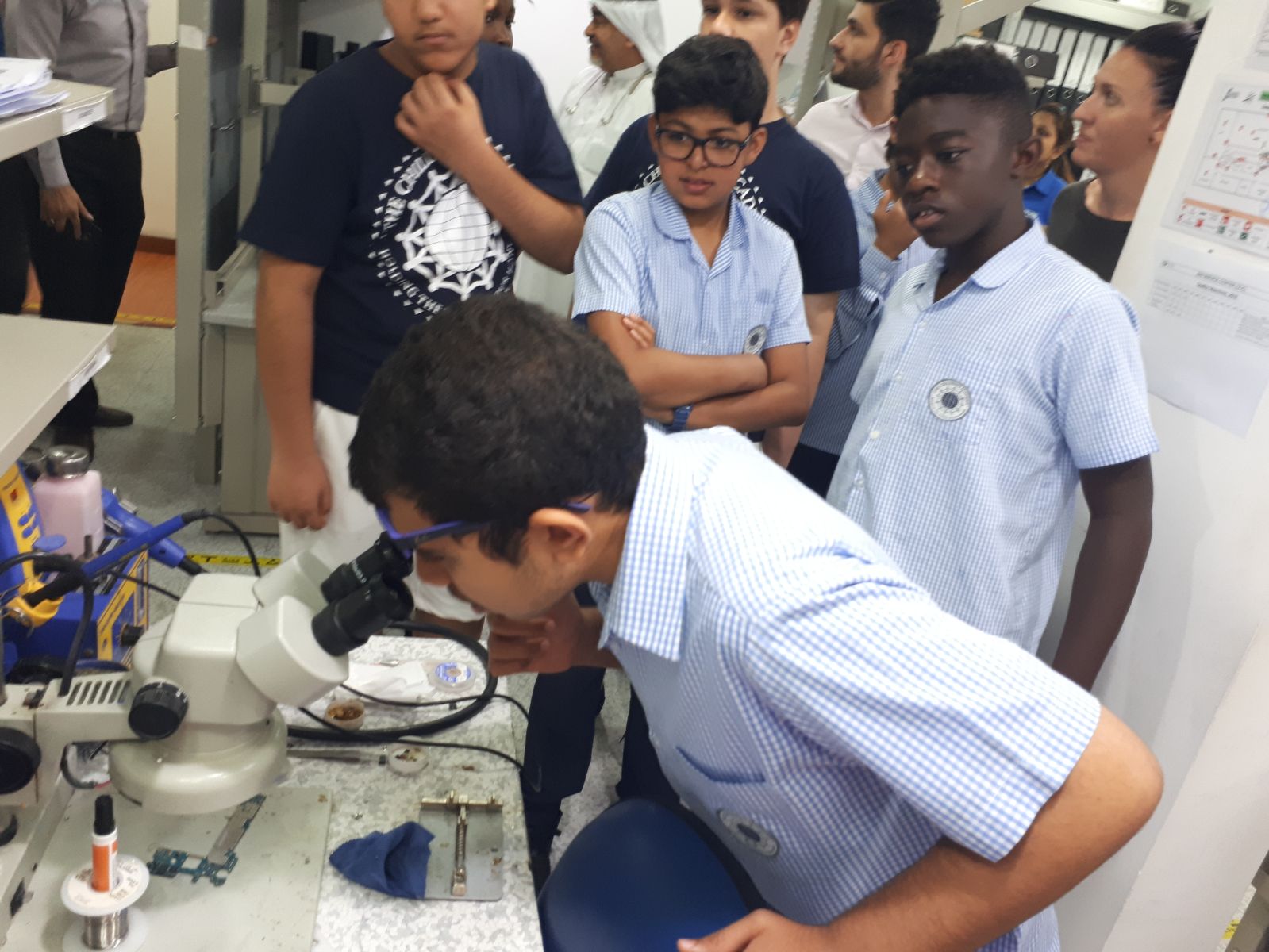 Bin Hindi Informatics W.L.L. is the authorized distributor of Samsung mobile phones & IT products in the Kingdom of Bahrain and is an integral part of the A.A. Bin Hindi Group. Bin Hindi Informatics Showroom & Customer Service Plaza is located on Exhibition Road, opposite the Hoora Police Station and Customer Service Centre in Riffa. For more information, please call 17310444 or visit: www.binhindi.com.