Abu Dhabi Festival's Ramadan Spiritual Music Series generated significant engagement online
In its fourth year, the Abu Dhabi Festival's Ramadan Spiritual Music series saw great success with the release of two digital albums, "Hymn of Passion" and "The Carpenter's Daughters" by Sheikh Mahmoud El-Tohamy, also known as the Sheikh of Egyptian singers. These exclusive releases were commissioned and co-produced by the Festival.
The two albums received an overwhelming response from the Festival's YouTube channel followers, with over 1.2 million views since their release on 7 and 11 April. Sheikh El-Tohamy's releases were presented as part of the Abu Dhabi Festival Ramadan Spiritual Music series, which is held under the patronage of Her Highness Sheikha Shamsa bint Hamdan bin Mohammed Al Nahyan, to celebrate the blessed month of Ramadan and its virtues of peace, love and respect in a spiritual setting.
H.E. Huda Alkhamis-Kanoo, Founder of the Abu Dhabi Music & Arts Foundation and Artistic Director of Abu Dhabi Festival, said: "We are pleased to present the return of internationally renowned Egyptian inshad master Sheikh Mahmoud El-Tohamy for Abu Dhabi Festival's fourth annual Ramadan Spiritual Music Series. As part of our efforts to advance Abu Dhabi's culture of tolerance and peaceful coexistence, the series highlights the UAE's values of togetherness, inclusion and cross-cultural dialogue with the presentation of two digital world premieres by the celebrated chanter, Hymn of Passion and The Carpenter's Daughters."
Her Excellency continued: "The dynamic collaboration between the 'Sheikh of Egypt' and students of his chanting school together for the first time with musician Hani Shanouda performing the poetry of Abdul Ghani al-Nabulsi, Sheikh El-Tohamy, Sheikh Abdel Raheem Douedar, and Sheikh Abdul Latif al-Aziz for Hymn of Passion, and the establishment of the all-female choir, The Carpenter's Daughters, inspired by the young women who called themselves 'banat-al-najar' who were the first to sing in praise of the Prophet Muhammad during his journey to Medina make this year's Ramadan Spiritual Music Series particularly special. I wish to thank Sheikh El Tohamy for his exceptional contributions to Abu Dhabi Festival's commission and production of his spiritual chants which reflect our shared commitment to preserving Arabic language and heritage in all its forms."
Sheikh Mahmoud El-Tohamy praised the Abu Dhabi Music & Arts Foundation's efforts in celebrating Arab creators and preserving the Arab musical and literary heritage. He considers these cultural and knowledge treasures to be an expression of identity and cultural specificity in the human framework. Sheikh Al-Tohamy worked with great composers such as Ammar El Sherei, Salah El Sharnouby, music composer Hassan Abu El Saud, and Hani Shenouda on these releases.
"Hymn of Passion" presents authentic Arabic poetry in a modern style, merging Arab and international music to keep pace with different civilizations and cultures while preserving the distinguished status of Arabic poetry. The piece combines the beauty of spiritual music with social and cultural aspects while preserving the eloquence of words and the beauty of meaning, featuring a group of talented artists, including Hani Shenouda, Sheikh Abdel Raheem Douedar, Mahmoud Hilal, Georgina Helmy, and 30 musicians.
"The Carpenter's Daughters" celebrates those female singers who were the first to welcome the Prophet Muhammad, may God bless him and grant him peace, in Medina and sang poetry in his praise in addition to the Arab Maghreb countries.
Sheikh Mahmoud El-Tohamy's ability to mix singing in classical Arabic with multiple musical cultures while preserving his originality and distinctive traditional character is one of his notable strengths. The Abu Dhabi Festival provides an innovative platform that incubates artists and contributes to the development of young creative talents.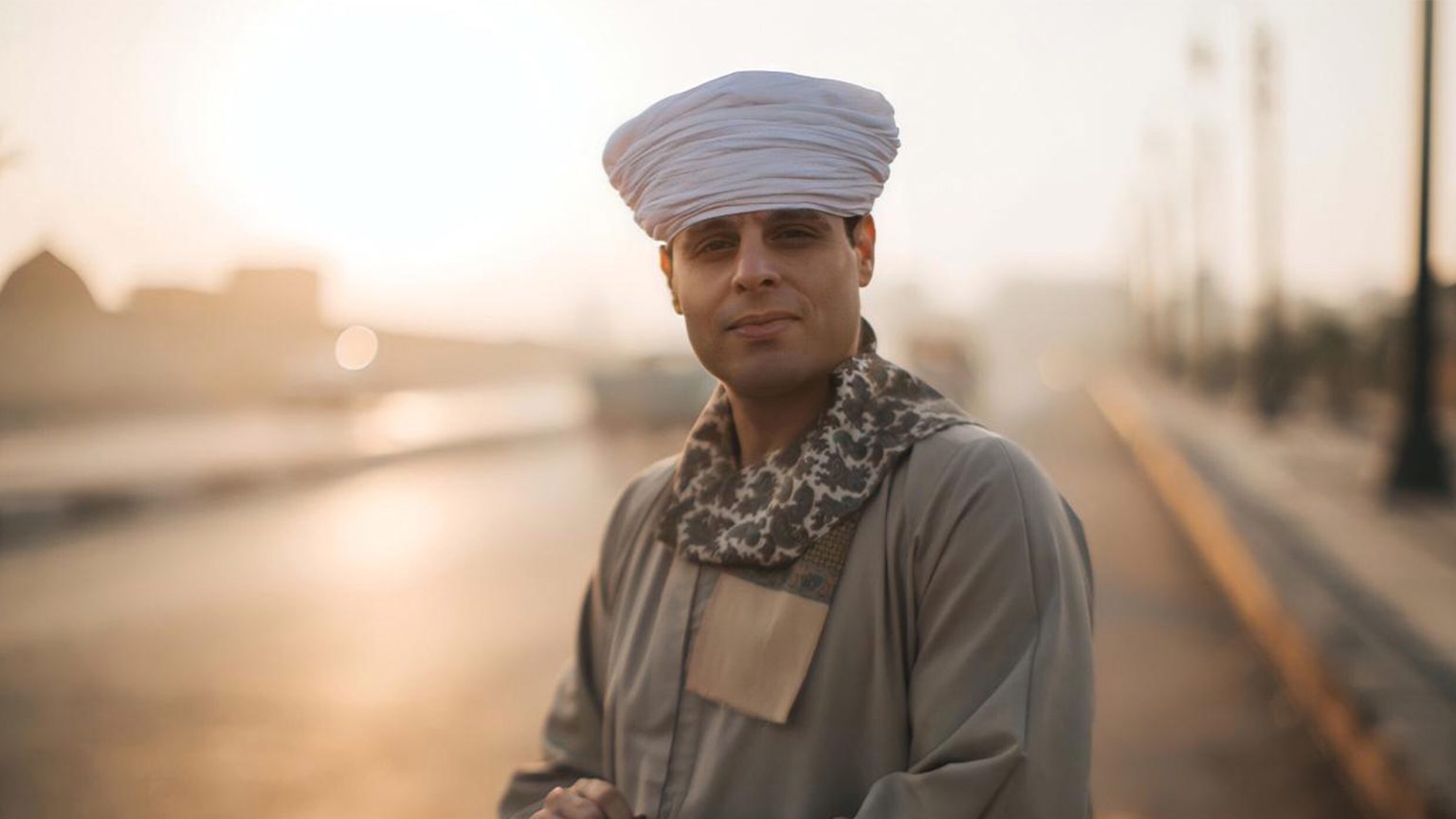 Sheikh El-Tohamy previously collaborated with Abu Dhabi Festival on his first international works, "The Language of Hearts" 2020, "A Call for Love" in 2021, "In the Hands of God," and "Heritage and Harmony" 2022. Ther series has included in the past, international composer and songwriter Sami Youssef, the pioneering Arab operatic soprano singer Heba Al-Kawas, Lebanese-American singer Mayssa Karaa, Indian artist Javed Ali, French-Tunisian visual artist El Sayed and the calligrapher Diaa Allam, the well-known singers Muhammad Tariq and Wael Al-Fashni as well as creative young artists from Saudi Arabia: singer-songwriter Tam Tam, singer-songwriter Marwan Fakih, countertenor Mohammed Khayran Al-Zahrani, and composer and arranger Ramy Basaheh.
To follow the artistic performances, you can visit the YouTube channel of the Abu Dhabi Festival.
For more information about the programs of the Abu Dhabi Festival, please visit the website or follow the accounts of Sheikh Mahmoud Al-Tohamy on Instagram or YouTube.