ASICS Arabia, a subsidiary of a Japanese sportswear brand has lined up an aggressive expansion plan for Saudi Arabia in partnership with Apparel Group and opened its first retail store in the country, in Riyadh Park Mall.
Recognised for its strong belief in the transformative power of sports and its ability to positively impact mental health and well-being, ASICS is set to open many more stores across major cities in KSA in the next 5 years, with the next store to open in Red Sea Mall in Jeddah.
Located in Riyadh Park Mall, the first ASICS retail concept in KSA features 165 square meters of space, and offers a wide variety of performance footwear and apparel across different sports including running, tennis, padel and indoor sports. It also features ASICS Sportstyle, its athleisure brand, recently recognised as Brand of the Year 2022 by Hypebeast, the famous lifestyle and fashion platform.
Customers can also expect to find in store the recently launched GEL-NIMBUS™ 25, the most comfortable running shoe as tested by The Biomechanics Lab and ASICS' signature Run Analyzer™, a free analysis that helps customers find the right running shoe for their personal running style.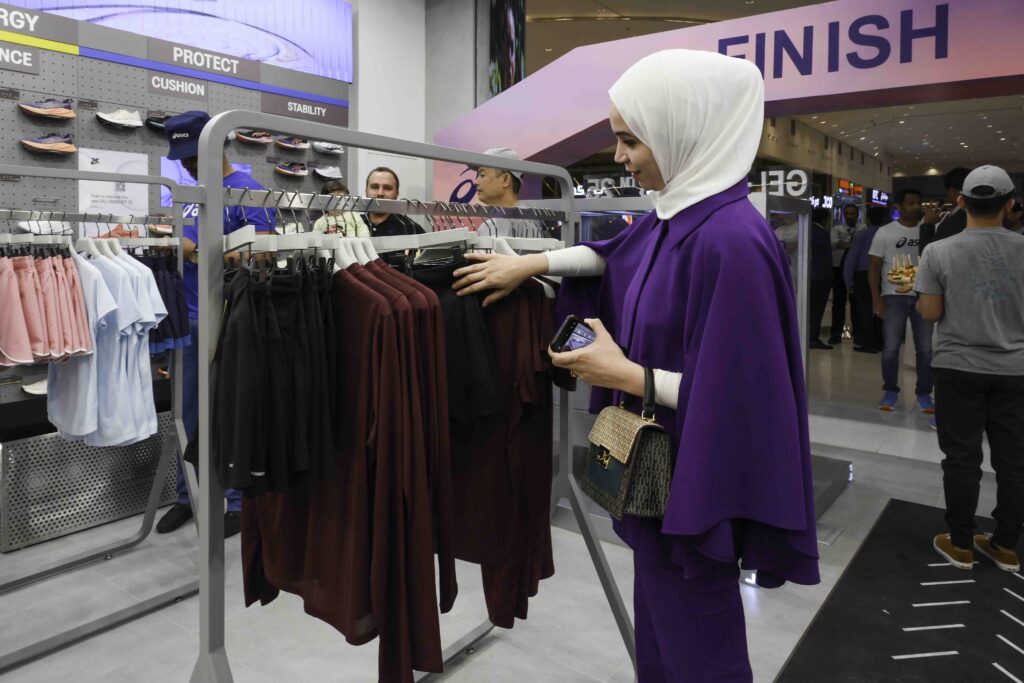 Commenting on the opening, Seiji Hori, General Manager, ASICS Arabia says, "We are delighted to launch the first ASICS store in KSA. This marks a new stage of growth for us in KSA and signifies our commitment to enhancing the local communities through sports. We have a very ambitious growth plan for the region and are looking forward to opening even more stores in the Kingdom together with our partners, Apparel Group".
"We are thrilled to join forces with ASICS in this significant venture to expand their presence in KSA. Our partnership embodies a shared vision of promoting sports and well-being within the community, while also contributing to the Kingdom's growing sports ecosystem. With ASICS' innovative products and Apparel Group's retail expertise, we are confident that we will deliver exceptional experiences for our customers and play an instrumental role in fostering a healthier, more active nation," stated Neeraj Teckchandani, CEO of Apparel Group.
In parallel with its retail network growth, ASICS will also be expanding the ASICS KSA FrontRunner team – a unique ambassadorship program that selects inspiring individuals to help promote ASICS founding philosophy of 'A Sound Mind in a Sound Body' and will be rolling out an unique calendar of marketing initiatives, created exclusively for KSA.
ASICS will also continue to collaborate with the with the Sports For All Federation (SFA) in the creation of community led sports activations and events.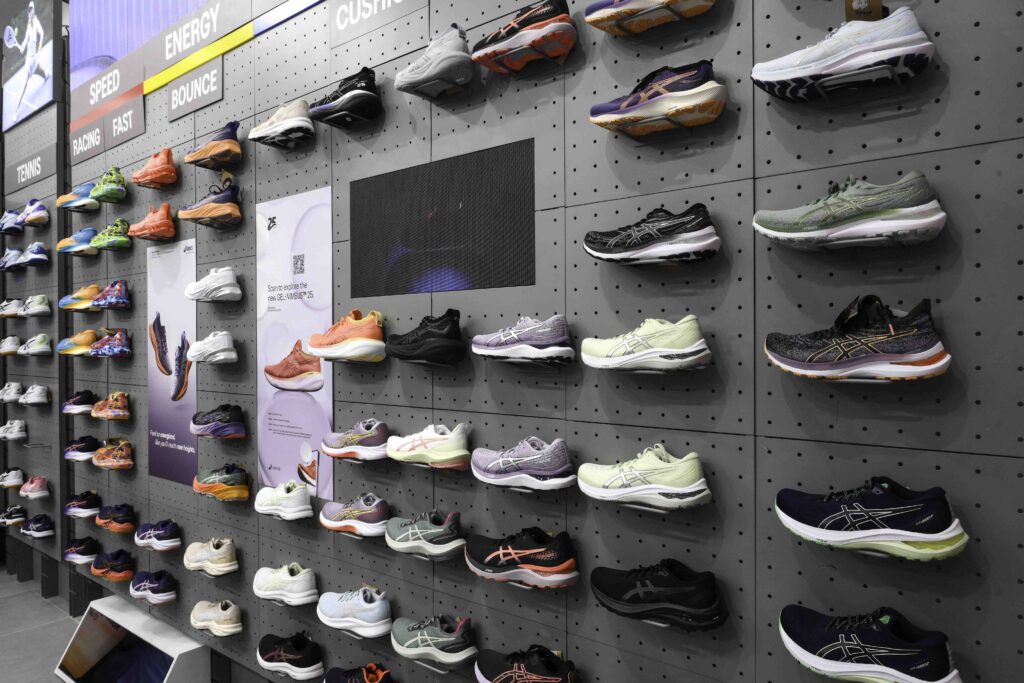 Just recently, ASICS signed a Memorandum of Understanding (MoU) with SFA to bolster the Kingdom's sports infrastructure and aid its transformation into a leading sports hub.
Commenting on the MOU, SFA Managing Director Shaima Saleh AlHusseini, said: "We are delighted to be collaborating with ASICS to build on our work and enhance our sporting provisions. ASICS's philosophy is very much in sync with ours, enabling us to forge a truly productive collaboration that will create a healthier, fitter and more active Saudi Arabia. Together, we will empower more people to lead better, happier lives."