BRAVE Combat Federation's vision of globalizing the sport started within the Arab world, which was often overseen by many other organizations, and to provide the local fighters with the international exposure to achieve their dreams and become known worldwide. Last Thursday, the biggest figure of the scene got that wish.
Mohammad Fakhreddine, a central fighter in the development of mixed martial arts in the Arab region, knocked out world champion Daniel ''Gaucho'' on the fourth round of their BRAVE CF 41 main event to become the new titleholder and open a new era for mixed martial arts in the Arab world.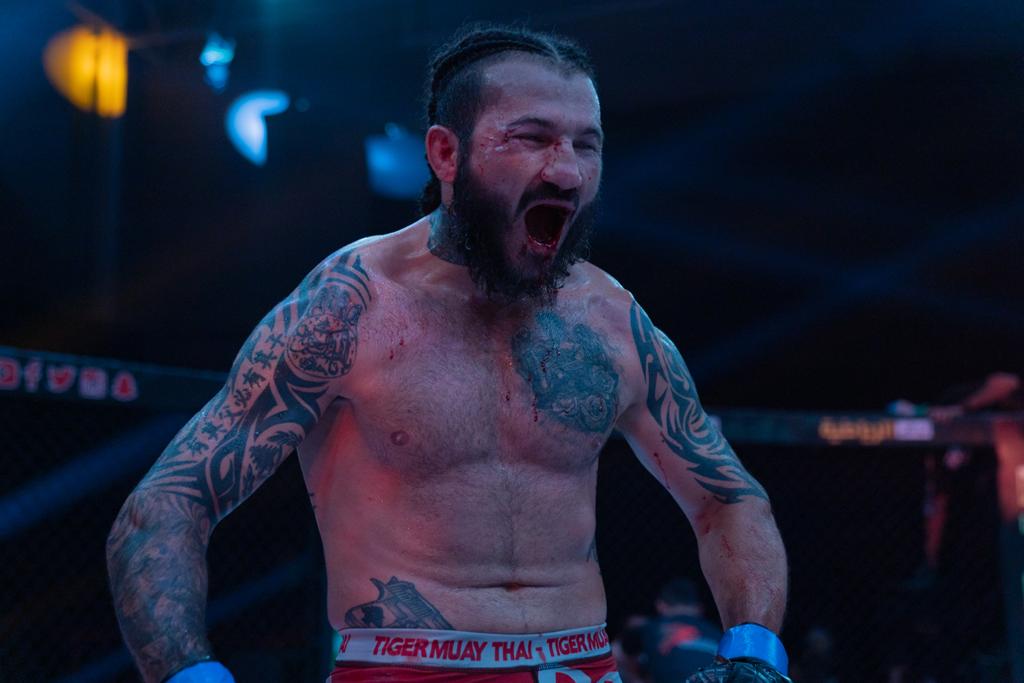 Fighting professionally since 2012, Fakhreddine had a rough road towards glory, which included injuries, tragedies and a lot of hard work. But he has shown the true power of his people by standing up when it counted, taking the biggest shots of the strongest man in the division and putting him out when the time was right.
This victory will send a shockwave through the MMA world, as BRAVE CF has finally pulled the eyes of the international MMA community in the region. Fakhreddine was one of the organization's first signings and was scheduled to headline their first-event in 2016. However an injury pushed his debut to BRAVE CF 4 in early 2017 and two straight wins made him an automatic choice for the first-ever Welterweight championship.
However, he had to pull out due to feeling ill during his weight cut, but proceeded to make more waves with his historic rivalry with Tahar Hadbi. Last year, fighting at Middleweight, he finally received worldwide attention for his win against Christofer Silva, in which he broke his opponent's leg with a kick, and then his participation in the KHK World Open-weight championship.
Now as a world champion, Fakhreddine will inspire an entire generation of young Arab fighters hungry for victory and glory and will serve as an ambassador of the region, which has long produced amazing fighters, but now has the world watching through Fakhreddine and others before him, including reigning Welterweight world champion Jarrah Al-Selawe, another historic figure of the local scene that has gone mainstream worldwide.