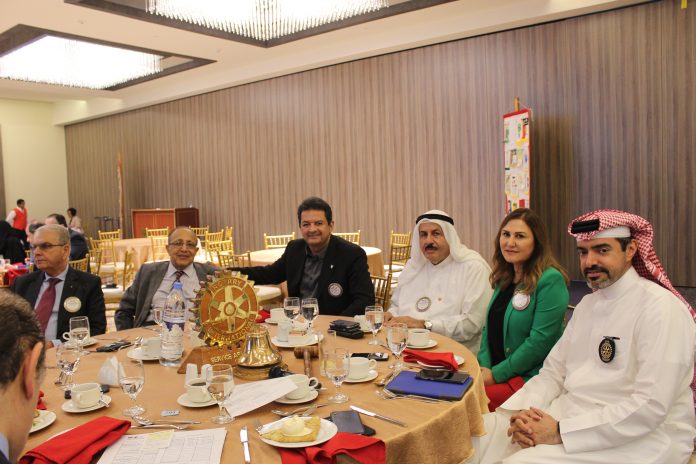 The Rotary club of Sulmaniya held a regular lunch meeting on 5 December 2018. The meeting was about the club's  strategy to win the Rotary district awards. Vice President Osama Muien is leading the initiative to win this year. Each board member is working hard to go above and beyond the targets for their respected position.
In winning the district awards this will win high praise with the other counties within the district and put Bahrain on the map. The Rotary district consist of nine countries which are: Sudan, Jordan, Lebanon, Cyprus, United Arab Emirates, Georgia, Armenia, Palestine and Bahrain.
The are many clubs competing and its a challenge to win an award at the district level. As the theme for this year is "environment", projects will be based on improving the beautiful ecosystem of Bahrain. The club will work very hard to achieve their goals in order to win the award and put Bahrain on the map.