– In conversation with papercutting silhouette artist, Tariq 'Rick' Sharif
Born creative, Tariq Sharif is a marketing communication specialist. Better known as 'Rick', he is the man who can create life-like images with just layers of paper and a sharp blade. His venture #Arkham Creative speaks for the #art that captures Tariq's creative genius – the art of papercutting silhouettes. Bahrain This Week caught up with Tariq, who is also a standup comedian and creative writer for the Instagram group, the Misfitz, to know more about his unique skill with paper.
How and when did you find about papercutting silhouette art? How did you get the necessary training?
I've been creating hand-cut multi-layered paper artwork using only blades & paper for the past two years.  In 2013 I was facing a printing problem, the graphic I needed had to be produced at a high resolution with special colours; it could not be produced with the specifications I needed. I therefore took it upon myself to think outside the box. From then on it has been such an adventure unlocking this creative endeavour. Each image presents its own set of challenges, either with time, layers, complexity and size. I really love what I do and I especially love the reactions of the people who see the art for the first time. The only training needed I would have to say is, patience of an open mind. But the drive for being creative has to be something you are born with.
How did you perfect your style and tools? Do you still follow traditional methods or do you do something unique for your work?
Every time I complete an image I learn something. When I first made the Heath Ledger Joker, it took about 2 weeks, a lot of cuts, blood loss and frustration. But, since I hate losing, I pushed on and developed my own techniques, invested in some sturdy blades, upgraded the paper quality and even became innovative to include a time lapse video of how each art piece takes shape, to give the art piece an origin story and wow factor.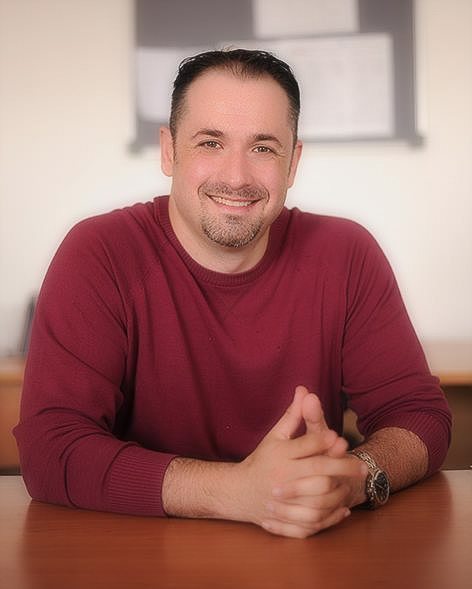 Of all the works you have done so far which has been the toughest / most challenging one?
Has to be the Heath Ledger Joker, it's a very detailed piece.
Tell us about that life changing event that brought your skills for the world to see…
The idea came about when I was working on a project and the printing presses couldn't match my requirements. So as I sat with both types of paper and colours in my hand, a light bulb went off in my head. I started with mapping out how I would approach the layers of a Spiderman Image, on an A4 paper size as a test. To my surprise, a few hours later it turned out to be really awesome, so I went on to challenge myself and went after a very detailed Joker. From then on it has been an amazing experience with people's reaction to the very detailed, layered images.
Tell us about Arkham Creative. How did you come up with this name?
I am a massive comic fan and Arkham is a mental institute from the Batman series. Some of my friends believe I belong in a mental institute based on some of the crazy ideas that I come up with. So I thought it be fitting to honour what I love with what I love.
Can we known in brief the steps involved in creating an art work of yours?
Firstly you have to find the image that you really love. Then, something happens and you have a masterpiece!
How do you add colours to the silhouettes?
The colours are preset from the printing press and I have to match one to the layer I'm about to cut. Sometimes I'm faced with the challenge of putting in a specific colour and as always, I love a challenge.
What characters have you been influenced by the most? Do you work on portraits as well?
Batman & Spiderman comics have played a massive role in my life, they helped me escape the mundane and just let my imagination run riot. But I'd have to go the extra mile and say that the late Robin Williams has influenced me a lot. He once said "You're only given a little spark of madness. You mustn't lose it". From the moment I heard that, I have tried my best to inject creativity into everything at every given moment.
Of course, I have done many family member portraits and they make amazing gifts for those that have trouble finding the "right" gift. I have created an art piece of His Royal Highness the King of Bahrain, and celebrities like Louise Redknapp, movie icons Marlon Brando, Marilyn Monroe, and the list is growing.
Do you have any role models in this art? 
That would have to be Khalid Muharraqi, he comes from an amazing art and creative family. In 2001, I worked with him as an executive, in an advertising agency. Every free moment I had would be spent in his creative department, learning about the structure of the creative process. I'm very blessed to have worked with him.
Is it true you had Troy Baker signing your 'Joker' art work? How and when did it happen?
IGN'14 was a big year for Arkham Creative. A week before the Bahrain IGN'14, I heard that Troy Baker (voice of the Joker from the Arkham Origins game) was going to be present. I thought it would be amazing to own a piece of the Batman Universe. So over the course of 2 days I created 4 Joker images (the fastest time so far). While he was touring all the exhibits, he arrived at my stand and he was taken aback by what he saw. I explained the process to him; he complemented me on my creativity and signed a few of them; a really awesome moment and one of many best moments so far on this journey. Recently my artwork was gifted to Mrs. Louise Redknapp and she has thanked me over social media. Also another moment would have to be that the Heath Ledger Joker is currently being auctioned off at a major charity event called Shooting Star Chase, which helps children's hospitals all around the UK, and is chaired by Simon Cowel. I'm over the moon about that.
What are you currently working on?
I'm currently working on a few Supercar images, along with some very complex portraits. Also, I am in the process of developing a new technique to create better and more unique images using materials other than paper.