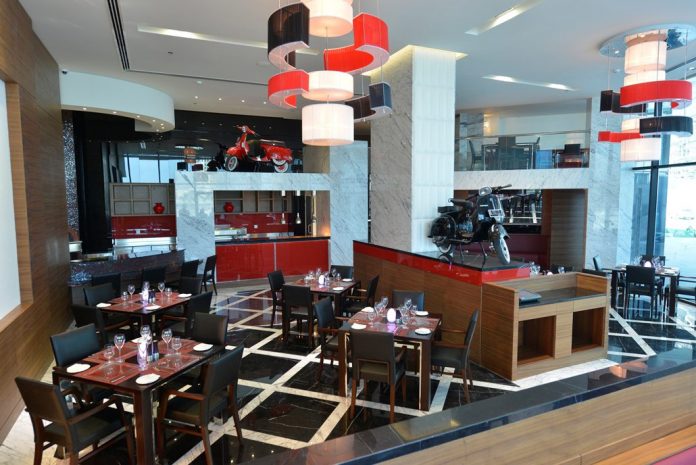 Rialto offering you the best Italian cuisine in town
A lovely restaurant with good decor and great staff. Rialto at Ramee Grand Hotel & Spa has excellent choices for both vegetarians and non-vegetarians, and delicious food.
Indulge yourself at our extraordinary restaurant with a complete Italian identity which will transform your experience with our professional chefs and superb ambiance.
With rustic Italian flavors made out of the freshest ingredients, Rialto offers an unparalleled fine dining experience.
Spread out on two levels, the restaurant specializes in delicious treats from Italy's 20 regions. The pasta served is homemade and prepared with rich, scrumptious sauces. If you're interested in corporate dining, Rialto won't leave you disappointed!
The establishment's highlight is the Fritto Misto which is deep fried calamari, shrimps, zucchini, peppers coated with polenta and semolina and served with spicy balsamic vinegar.
Among pizzas the outstanding ones include the Neapolitan and Pizza AlQuattro Formaggi and among pastas Penne Alla Tranapese, Troffie Al Pesto and Cappellini Ai Gamberetti.
Some special offers include Rialto Reloaded which gives you an extra pizza of the same or less value for free when you order one and the Unlimited Pasta offer every Wednesday from 7pm to 10.30pm at BD12 net.
As far as desserts go, the Belgium chocolate pudding is a must try.
Call now at 17111999.