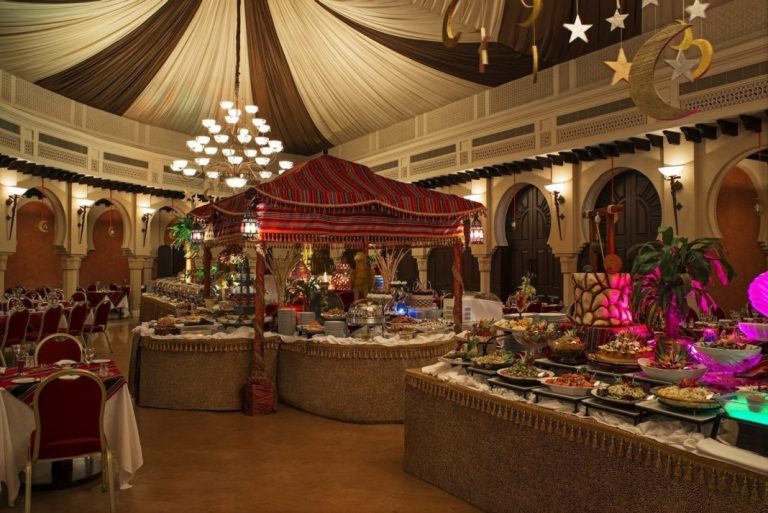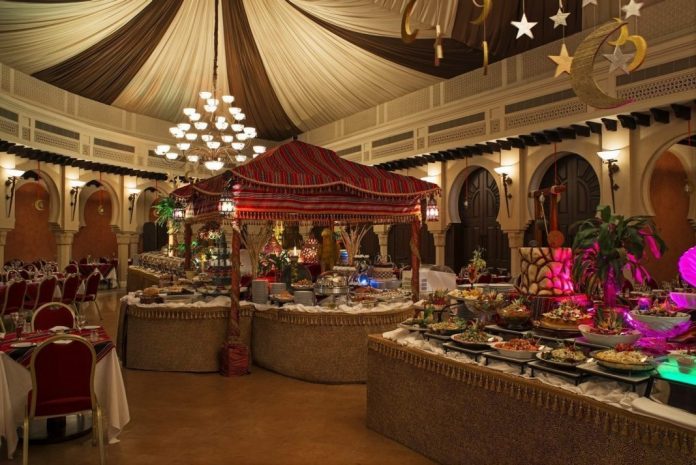 The holy month of Ramadan is upon us – the month for spirituality, tradition and of course, sharing happy moments with family and close friends.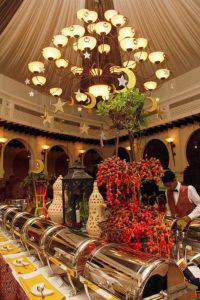 Sheraton Hotel's Awali Ballroom is where families and friends gather to meet for a lavish Iftar buffet. You may feel like feasting on traditional Arabic fare or you may want to go global on your plate; the Sheraton's Iftar buffet is guaranteed to leave you spoilt for choice.
Start your gastronomic journey with a feast for your senses, while you see and smell your preferred dish being expertly prepared at the live cooking station.
Located on the ground floor of the hotel, the Awali Ballroom boasts a spacious area. The Italian terracotta tiled floor and traditional Arabic decor in a neutral palette set the ambience for a relaxed evening. The palatial arches engraved with fine mosaic, carved mahogany wood panelling and a twin tent roof with stunning wrought iron chandeliers lend a distinct and sophisticated touch to the venue.
What's more; this Ramadan, luck is in the air! Sheraton brings something truly special for their Iftar guests. In partnership with VIVA, guests will get a chance to win latest devices and many more exciting prizes. The more you dine the more chances of winning. So what are you waiting for! Go ahead and book your table at www.sheratonbahrain.com  or call +973 17533533
The Iftar buffet costs BD 15.900++ on weekdays and BD16.900++ on weekends. Children aged 4 to 12 will be charged BD 8.500++. No charges for children under 4.