The Undersecretary of the Ministry of Foreign Affairs for International Affairs, Dr. Shaikh Abdullah bin Ahmed Al Khalifa, held virtually today the first edition of the "Building National Positions" workshop.
The workshop is organized by the Mohammed bin Mubarak Academy for Diplomatic Studies over two days with the participation of 56 employees of the Ministry of Foreign Affairs and relevant government agencies.
Dr. Shaikh Abdullah delivered a presentation on Bahrain's principles and objectives of its foreign policy, priorities for diplomatic action in light of the comprehensive reform approach, the process of sustainable development, and official positions on regional and international issues.
He also reviewed the most prominent foreign policy challenges for Bahrain and its efforts to combat terrorism and address the repercussions of COVID-19.
He discussed the existing partnership between Bahrain and the United Nations and its various agencies, as well as the Kingdom's role in strengthening ties with international organizations, referring in this regard to the effectiveness of the national model for the governance of international partnerships.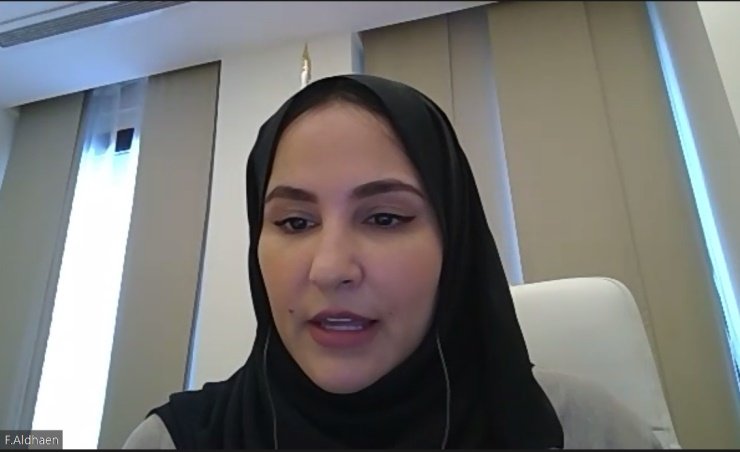 Head of the Organizations Directorate Fatima Al Dhaen shed light on the history of Bahraini diplomacy and the foundations on which it is based, noting the importance of the role of Bahraini women in all stages of foreign policy and their effective contributions to international organizations.
The participants in the workshop witnessed rich discussions and interventions by specialists in the field of international relations at the Ministry of Foreign Affairs.
Ministry of Foreign Affairs employees in Bahrain's embassies also shared their experiences and expertise related to the Kingdom's foreign policy.