Hend Al Awadhi, the first Bahraini female aircraft engineer is an inspiration for generations of women in the Kingdom as she takes part among 12 Arab contestants to be part of NASA's spacewalk programme to be trained as astronauts. Apart from this unique role, she is a blogger, an influencer and an entrepreneur.
How and when did your interest in the aviation industry begin?
It was an inborn passion. My interest was in the airplane models and not in the stuffed toys or girls' dolls when I was a child. The many travels with my family fostered my passion during the growing up years.
I should say that my passion for the aviation industry was born in me and that it grew up with me.
You are the first Bahraini female aircraft engineer. How do you feel about this position?
The title implies that I, Hend Al Awadhi is the first Bahraini woman who has studied and graduated in aircraft engineering in Bahrain with the great support of Tamkeen. The title makes me genuinely happy and proud. However, there is a big responsibility associated with this title.
When I entered the aviation industry there were many concerns on whether I can cooperate and excel here. Being the first, I needed to prove myself as a role model for future aspirants. All I wanted to prove was that this industry is worth the dedication and hard work we put forward with passion.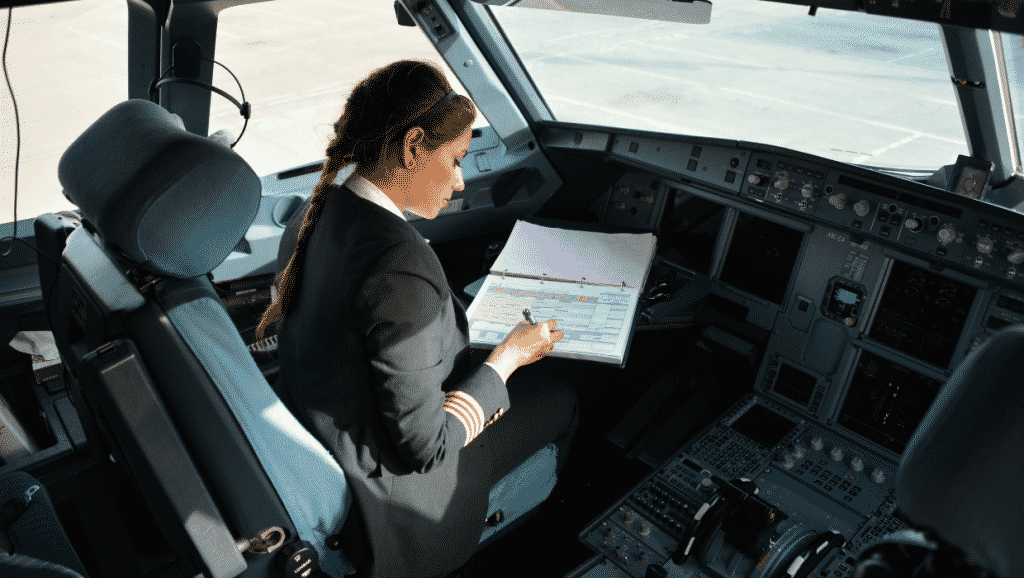 How did you enter into NASA's spacewalk program?
I entered the reality TV program conducted in association with Dubai TV and BBC after watching the BBC program 'Toughest Jobs in the World.' They announced that they would give the same level of training as NASA's spacewalk program.
I had a passion for learning more about space which I hadn't shared with anyone as there weren't any opportunities for it in the region. When they announced the program on social media, I applied for it and though I didn't think that I would be selected. However, I worked hard with dedication and got selected among the 12 participants from the region.
How's the competition so far and what's your view on the other contestants?
It has been an excellent opportunity to meet people with similar interests and some of them have already done programs with NASA.  However, I cannot disclose much details since it is confidential.
You are also popular as a lifestyle expert. How do you keep up with the latest fashion trends?
My attires were unique and notable from my teenage years as I was particular about details and unique designs. I started sharing my lifestyle and designs through social media and received a huge response. I keep up with fashion trends and international brand launches through e-mails and social media and apply it in my designs too. This is a great relief for me from my everyday routine.
What inspired your business initiatives Red Door Salon and Red Line?
I am an ardent traveller and choose my clothing from different destinations. Wherever I travel, my attires get noticed and appreciated.
I began to choose 2-3 pieces of my selection for family and friends and later for extended family and friends. As it grew, I participated in some exhibitions, where I received a huge welcome. I went ahead and opened Red Line with this motivation.
I opened Red Door Salon next to Red Line as I am passionate about doing my nails as they require constant attention after my job. The interest in the salon grew with the efficient and diverse service offered by my staff.
Who stood with you to fulfill all these diverse roles?
My family and friends supported me all along. They sometimes challenged me, igniting my fire as they knew that I am not afraid of failure. I opened and tried new ventures with their support.
My husband has been my strongest pillar for my day-to-day activities for the past five years. He helps me with the business and gives accurate guidance whenever necessary.
You are an aircraft engineer, blogger, influencer and an entrepreneur. How do you manage the work-life balance?
I always believe that life comes first and work comes only after that. We are here to live and career is a support system.
I believe that a person need not to do only one thing in life. They can experiment diverse aspects of their interests. Having said that you need experience not to be drawn away with your passions and to set your priorities right.
I've given up on a social life, businesses, studies, social media etc. at different phases of my life. However, I have learnt to prioritize on my duties and maintain a happy work-life balance.
What's your message to the young girls in the Kingdom?
Follow your dreams! People will always try to limit you, but no one knows your capabilities other than you. Believe in your dream and yourself. You don't have to prove them wrong, but you have to prove yourself right!