Zain Bahrain, a leading telecommunications operator in the Kingdom, hosted a talk session on "Organizational Consciousness" conducted by Dr. Akbar Jaffari, Chief Executive of Jafari Consultancy Company. The session is one of Zain Bahrain's main developmental programs which falls under the company's Zain TALKS program launched in 2018. Zain TALKS is an initiative that acknowledges Bahraini intellectuals working in different fields and getting them to address Zain employees and inspire them through sharing their experience and success stories and ultimately broadening their knowledge base.
Dr. Akbar Jaffari, the spokesperson of the talk session holds a Ph.D. in Management & Economics from the London School of Economics (LSE) and has over 34 years of experience in Productivity Improvement, Strategic Planning, and other management services. During the session, Dr. Jaffari focused on Human Congregation, Persona – Masking Real Self at Work / Society, Fictitious Behavioural Styles at Work, and Making Organisations Conscious to name a few. The program also encouraged Zain employees to know more about the tools for 'Sustaining Consciousness' and gave them a sense of levels and directions of unconsciousness.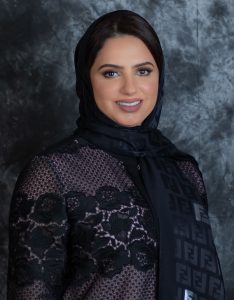 Commenting on the talk session, Rana Al Majed, Manager of Learning and Development at Zain Bahrain said "Zain Bahrain, as a corporate entity has always stayed ahead of the curve and has been a trendsetter when it comes to its employees' well-being, health, and safety. In the past, the company has developed many initiatives and talk sessions that have focused on the employees' wellbeing which is one of Zain's key strategic pillars. Even during these tough times we're all trying to build new skills to be resilient in ways we haven't had to before. At Zain Bahrain, we are embarking on new initiatives and are constantly strengthening our existing programs. Employee wellbeing is of utmost importance at Zain Bahrain and initiatives like Zain TALKS help our employees to stay productive, positive, and learn new ways to manage their behaviour styles in the workplace."
Dr. Akbar Jaffari, the spokesperson at the Organizational Consciousness talk session commented, "The entire session is focused on the quality of awareness and ways to improve the employee's productivity. During the session, the employees got to know how conscious they are, and I explained why it matters and explored how people can grow their consciousness. At any organization, development and consciousness can continue to evolve but we need to start to take a more active part in it – we need to develop. I would like to thank Zain Bahrain for inviting me to be a speaker and I am glad I could focus on topics that help the employees equip themselves for new challenges." Zain Bahrain will continue to host Zain TALKS events in the future at Zain Tower to inspire their employees and maintain a healthy environment that sustains happiness, wholeness, creativity, and productivity at Zain Bahrain as well as connecting them to the outside world.