Businesses looking to implement a remote working strategy or option for employees need to consider the strategic implications carefully. While remote working may allow a company to reduce the size of their physical space, they must plan for increased outlays on infrastructure, to enable employees to work and collaborate effectively from home.
Mobile Hardware
Contrary to what some business owners may believe, remote workers still need access to most of the physical tools, equipment, and hardware that they would typically use in a traditional office setting. This may include everything from printers to computers and telephones. Instead of desks, chairs, and break rooms, workers will likely require hardware designed with mobility in mind. That means companies will have to provide laptops, smartphones, and other pieces of equipment necessary for workers to do their jobs. Workers will also require a fast and reliable internet connection.
Virtual Collaboration & Communication
Virtual collaboration and communication tools are the lifeblood of a successful remote working strategy. Email tools, such as Outlook and Gmail are essential as is Voice over Internet Protocol (VoIP) so that workers can make and take calls. However, these are old technologies. More and more work and collaboration are happening in virtual spaces such as chat rooms and video conferencing environments. The best apps, such as Slack Chat, are designed to foster communication amongst team members smoothly and seamlessly. However, dialogue doesn't just start and stop with a chat screen. The truth is, collaboration is rapidly moving into the video conferencing space..
Project Management
Managing and coordinating projects when workers are working remotely can be a massive headache if the right tools aren't being used or aren't being used effectively. However, with the right tools, project management and coordination can be a breeze and occur entirely online without the need for time-wasting in-person meetings or stifling micromanagement. Virtual project management applications will often integrate their own or third-party collaborative tools into their environments. The best tools allow teams to seamlessly set their tasks and goals, track their progress, check off completed work.
Performance & Engagement
No one likes performance reviews. They can often feel unfair, unobjective, and biased. Furthermore, performance evaluation can be even more difficult in a remote-working environment when supervisors and employees do not interact in person daily. Wow can a manager measure and reward the growth of an employee who is working remotely? In the past, this would have been done through tedious and often inaccurate company-wide surveys designed to take the pulse of their workers once a year or once every quarter. Today, appraisals, goal-setting, and employee evaluations can all be accomplished done in real time with performance tracking tools. This gives managers insights into the company and their workforce to identify areas that need improvement.
Cybersecurity
With the rise of remote working and the growing reliance on public internet connections for access to various cloud platforms and virtual environments, there has been a corresponding rise in the threat of cyberattack and malicious hacking. Office environments can be secured with a lock and key or hermetically sealed networks. However, remote workers are often more vulnerable to being compromised. That's why it is crucial for companies with remote employees to invest in cybersecurity measures.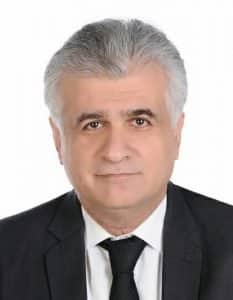 by Dr. Jassim Haji