Three decades ago, Bahrain's homegrown family eatery, Al Abraaj Restaurant was launched with an aim to serve families popular Middle Eastern cuisines from Turkey, Lebanon, and Arabia. Famous for its grills, the brand has come a long-way since its inception in 1987. The Al Abraaj Restaurant Group, today, is well known for its quality food, exciting interiors and providing an overall great value for money dining experience to its customers. Over
the years, it has grown 7 brands under its umbrella and has 35 branches in Bahrain. The ever-evolving menu at Al Abraaj restaurant also includes a wide-ranging selection of popular Indian, Chinese & Italian dishes accessible to a broad audience.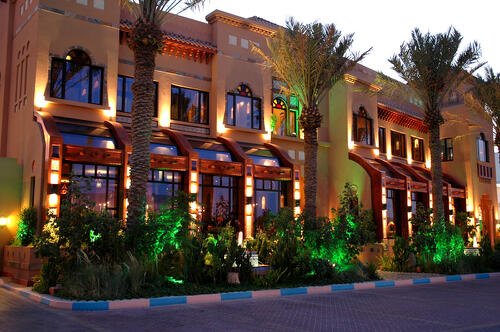 To celebrate the milestone, Al Abraaj has launched a "Scratch & Win Campaign" for its customers from 10th December. The promotion is created with a vision to show gratitude to the restaurant's customers for all the support received throughout the years. The campaign is intended to reward customers with over 30,000 instant prizes. In this promotional offer, customers will get the opportunity to win– Cash Prizes, Cars, Tablets, Phones, LED TV's, Play Stations, Gift Vouchers,,Free Food Coupons & much more-when they dine at any of Al Abraaj or Mashawi Al Abraaj branches. Customers receive a Scratch & Win ticket with every BD 10 spent.
There will also be more promotions and menu launches inthe upcoming months, all coinciding with the momentous 30th anniversary celebrations, and will all be aimed at giving back to the loyal customers; highlighting 30 years of value.
With three decades of serving traditional Middle-Eastern and International avors to the Bahrain market, Al Abraaj restaurant remains one of the most popular restaurants offering authentic avors and unique experiences to all.