What's green, white and red and tastes delicious in hundreds of different ways? Its LuLu Hypermarket's popular 'Let's Eatalian' festival of authentic Italian gourmet delicacies, branded under the colours of the Italian flag. From mature Grana Padano cheese to assorted olives, puff pastry to luscious plum tomatoes, fruits and delicatessen cold cuts, the week-long festival is a celebration of Italy's cuisine.
The Festival was inaugurated on 20th September at LuLu in Dana Mall by the Italian Ambassador to Bahrain H.E. Paola Amadei. She was welcomed by Mr. Juzer Rupawala, LuLu Group International Director and senior management of LuLu.
The promotion will bring the wholesome goodness of Italy's Mediterranean diet to all LuLu customers with the spotlight on top-quality food and ingredients. Excellent cheeses, Italian chocolate, fruit jams, sugar-topped puff pastry from well-known brands and Italian apples at special prices. Italian kitchen staples such as balsamic vinegar, olive oil, organic pasta and even new novelty treats condiments and ready-to-go pesto pasta sauce will be part of the Italian trolley.
Shoppers can also expect fresh pizza, Italian-style cakes and desserts from the LuLu kitchens, made with the finest ingredients.
The Italian Ambassador to Bahrain, H.E. Paola Amadei, expressed her satisfaction with the success of this initiative and stated: "The collaboration between the Italian Embassy, ITA, and LuLu Hypermarkets is an example of how Italian culture and excellence can be shared with the world. We are delighted to see the enthusiasm of local customers for the Italian products and look forward to further positive developments in this collaboration. The high-quality and healthy products, the sustainability of the production processes, the passion and high expertise of all the people involved in the industry and the unparalleled variety of the offer make the Italian culinary heritage extremely appreciated in Bahrain and worldwide and I am glad to be here today to celebrate it".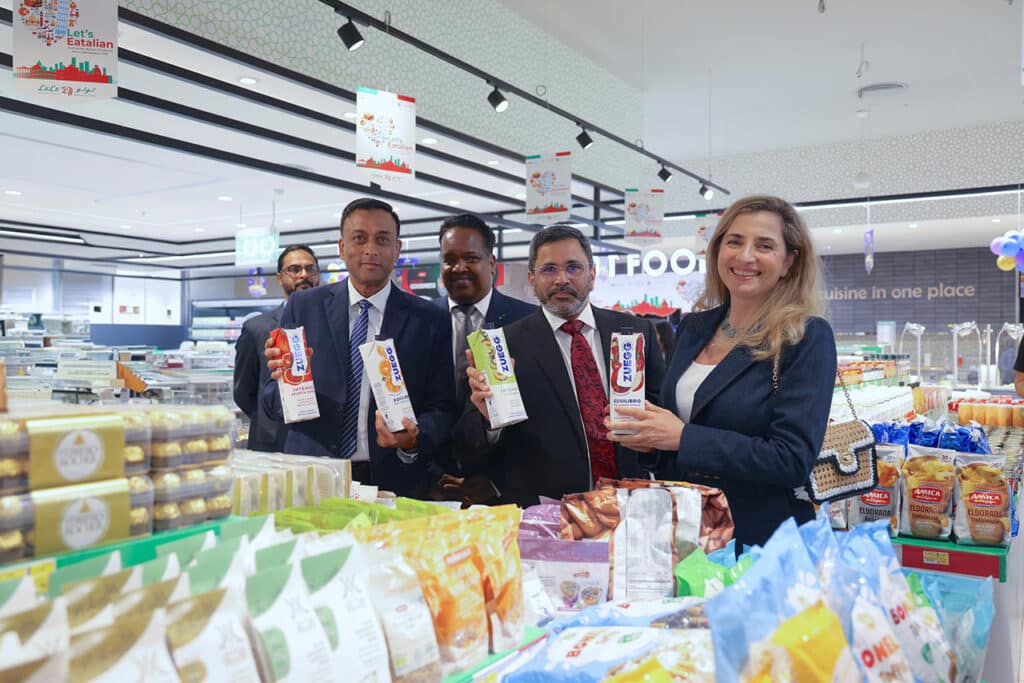 "Lulu has hit the right note with Italian food promotions always and we are delighted to showcase the best of Italy in our aisles," said Mr. Rupawala, "We even have a sourcing office in Milan which delivers the best of Italian and Mediterranean food trends to the LuLu Group worldwide. The Festival is a great way to explore the tastes and goodness of Italian ingredients at prices that are deliciously surprising!"