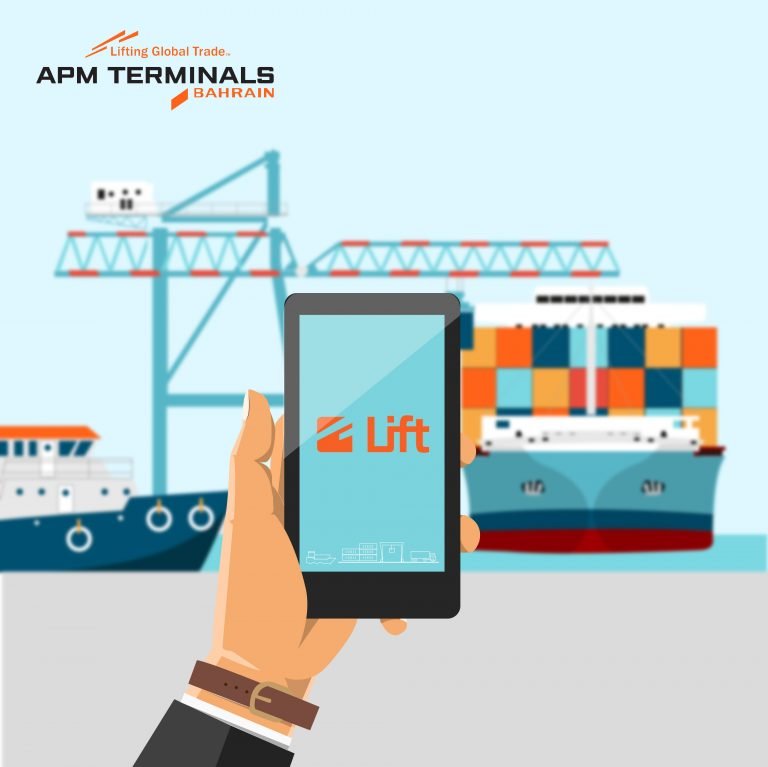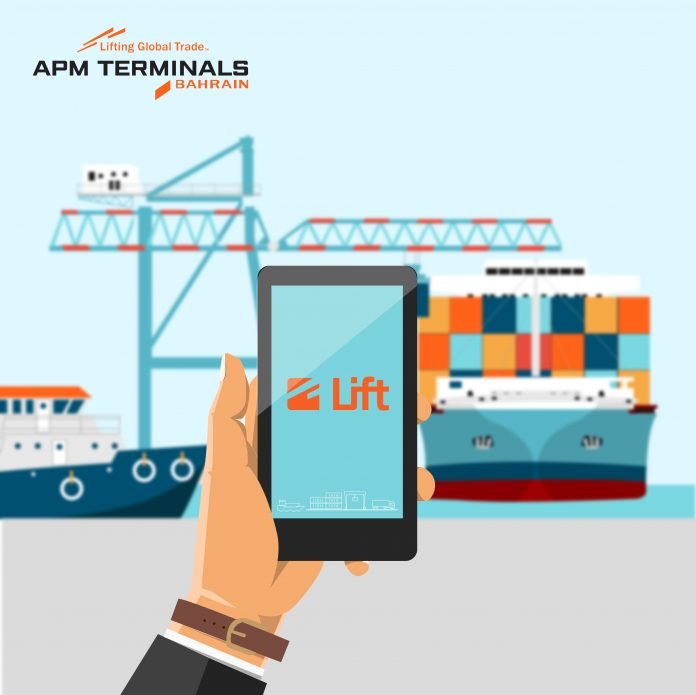 As part of ongoing efforts in improving customer experience at Khalifa Bin Salman Port (KBSP), APM Terminals introduced an online customer portal – LIFT – aimed at making transactions at the port easier, efficient, transparent and more cost effective to the Land side customers in Bahrain and which is considered to be a major step in digitalizing and facilitating logistical services.
The advanced portal was inaugurated by H.E Kamal bin Ahmed Mohammed, Minister of Transportation and Telecommunications at a ceremony held at Wyndham Grand and which was attended by high level officials from the sector.
The LIFT portal, which can be accessed at www.lift.apmterminals.com/bahrain, also allows customers to directly track and trace their cargo real-time, check status of their shipments/vessels, schedule appointments such as deliveries and destuffing of containers, pay online, and receive their invoices online, with 24/7 availability of support. By enabling customers to access these services online, this eliminates the need for agents to be present in person hence saving time and related costs. It also creates transparency of readiness of their shipments, available slots which helps better planning by the importers.
On this occasion, His Excellency the Minister praised APM's continuous efforts in introducing advanced digitized systems to improve and facilitate the ports' users experience and operations and for selecting Bahrain as one of their first two pilot countries globally for the launch of LIFT.
Mark Hardiman, Managing Director of APM Terminals Bahrain said, "With supply chains becoming global, technology is having a major impact on improving accessibility and efficiency for the port sector. We are committed to invest in KBSP's digital future to support Bahrain's transportation and logistics sector-growth. These easy to use services will ensure we deliver unparalleled port coverage and improved products and services to our customers."
"The launch of LIFT online services marks a new digital chapter in our container operations, enabling us to integrate new technology and capabilities into our traditional processes in order to service our customers better and ease how they do business with the port. We're excited to offer this these services to our customers."
Commenting on the LIFT, Samrat Raj, Country Manager, Bahrain, Mastercard said, "Bahrain's e-commerce sector is booming, and we're seeing a growing demand for commercial solutions that streamline processes and drive business efficiencies. Bahrain's ambitions to become a more digital and cashless society is buoyed by initiatives like these and we commend APM Terminals on the launch of LIFT and their dedication to driving business in the Kingdom."
To ensure that LIFT meets the needs of the customer community in Bahrain, APM Terminals Bahrain engaged with selected customers from various categories, who have provided their feedback and valuable suggestions at various stages in creation of LIFT.