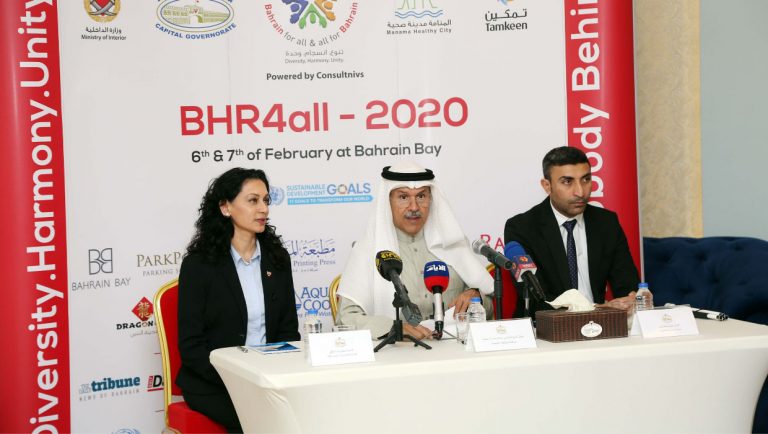 Manama is a city built on the foundations of religious and cultural tolerance. Capital Governor Shaikh Hisham bin Abdulrahman Al Khalifa declares. The city prepares to host the upcoming Bahrain For All festival. The annual event brings together more than 50,000 people from over 40 local and expatriate communities. This includes the differently abled community, to showcase their respective abilities and engagement in Bahrain society. Held under the theme Leaving Nobody Behind. This year's festival will take place at Bahrain Bay on Thursday 6th and Friday, 7th February.
Press Conference
Speaking at a press conference, Capital Governor, His Excellency Shaikh Hisham bin Abdul Rahman Al Khalifa said: "What we see in Bahrain today is a testament to its long history of tolerating and respecting different religions, sects and beliefs, where people are able to live in harmony and dignity. This is evident by the many mosques and maatams that exit in Bahrain side by side with churches, some more than 100 years old, as well as synagogues and other places of worship belonging to different religions and denominations."
He added: "Bahrain For All is a celebration of the Kingdom of Bahrain's many economic, social and political accomplishments. Its desire to create a society in which all people live in peace and dignity. No matter their religions, sects or backgrounds. Bahrain has shown the world that it values these elements which indicate the advanced level of development it has achieved."
Strategic Partners
Bahrain For All's strategic partners are: Capital Governorate, Ministry of Interior, Manama Healthy City, and Tamkeen. The event will feature more than 250 market stalls by local entrepreneurs and productive families. A 128 sqm stage showcasing performances by the Indian, Pakistani, Sri Lankan, Filipino, Jordanian, Thai, Bangladeshi, and Egyptian communities, among others. The line-up also features live performances by several local DJs and emcees, who will be announced soon. There are over 20 differently abled centres and inclusive schools showcasing Bahrain's focus on inclusivity. The Ministry of Interior, currently celebrating 100 years of Bahrain Police, has offered its popular Police Band. They will come as well as a horse parade.
"We congratulate the Bahraini police force on its security achievements under the leadership of Lieutenant General Shaikh Rashid bin Abdullah Al Khalifa, the Minister of Interior. The Kingdom's stability owes a lot to the guidance of His Majesty King Hamad bin Isa Al Khalifa, His Royal Highness the Prime Minister, Prince Khalifa bin Salman Al Khalifa, and the Crown Prince, Deputy Supreme Commander of the BDF, and First Deputy Prime Minister, His Royal Highness Prince Salman bin Hamad Al Khalifa."
Organiser Nivedita Dhadphale said: "I would like to thank His Excellency Shaikh Hisham bin Abdul Rahman and the Capital Governorate team. Without whose support this event would not have been possible. For the first time, the festival will be held in Bahrain Bay, a location which presents the modern face of Bahrain."
Steps Rehabilitation Center
Steps Rehabilitation Center will provide training for Bahrain For All volunteers. Training will be about sensory sensitivities, gross and fine motor difficulties, and emotional/behavioural issues.
"The differently abled community is a part of our social fabric. It is our responsibility to structure our society in a way to include them. To create opportunities for them to tap into their potential. Individuals with added needs don't need people's sympathy or compassion, they need acceptance and inclusion. The team at Steps Rehabilitation Center strongly believes in this. They work hard to create awareness amongst parents, teachers and administrators about the need for more inclusion." said Ms. Dhadphale.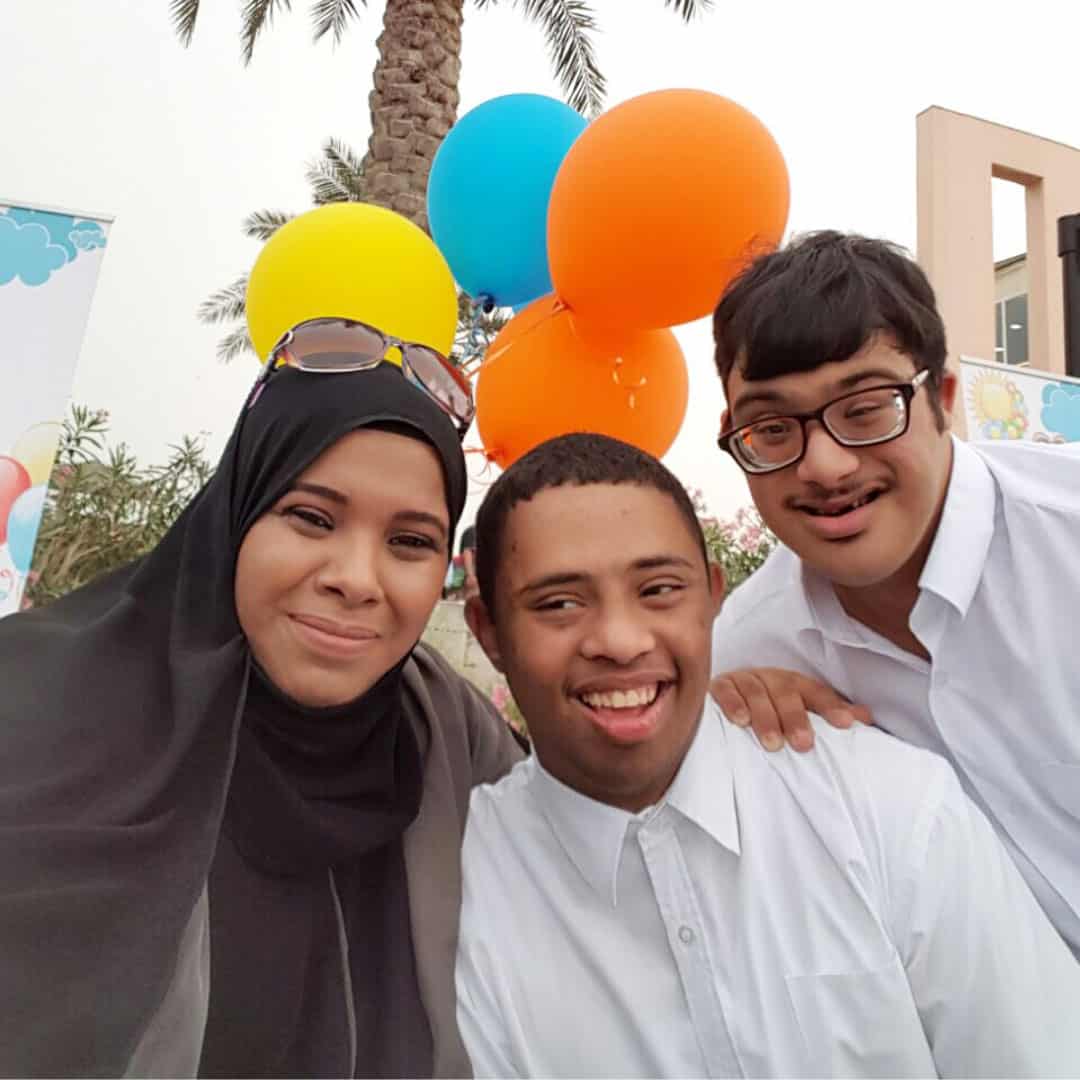 Partners
The partners of this year's Bahrain For All are: United Nations Industrial Development Organisation (UNIDO), the Arab International Center for Entrepreneurship & Investment (AICEI), Steps Rehabilitation Centre, Out Of The Box, Tele Tech Media, Unreal Bahrain, and RMD Advisory. Its media partners are: Gulf Daily News, Daily Tribune, Bahrain This Week, Gulf Weekly, Salaam Bahrain, and Four Square. Its sponsors are: Bahrain Bay, ParkPoint Parking Solutions, Manama Printing Press, Bapco, Spartan Fitness, Ramada by Wyndham Bahrain, Dragon City, Bahrain International Circuit, Aquacool, D3 Solutions and Hussain Mohammed Showaiter Sweets.