Bhavna Dhanak's art is an initiation by Bhavna Priyank Dhanak, an artist by nature and profession.
Bhavna Priyank Dhanak tried her hands at painting from an early age of 10 and soon realized that her works have an impact on the spectators. When she realized that even her basic paintings are appreciated, she decided that "This is my passion, and this is my dream!"
Bhavna started to work hard in the realm of art while keeping the pleasure in art as the foundation of her paintings and design.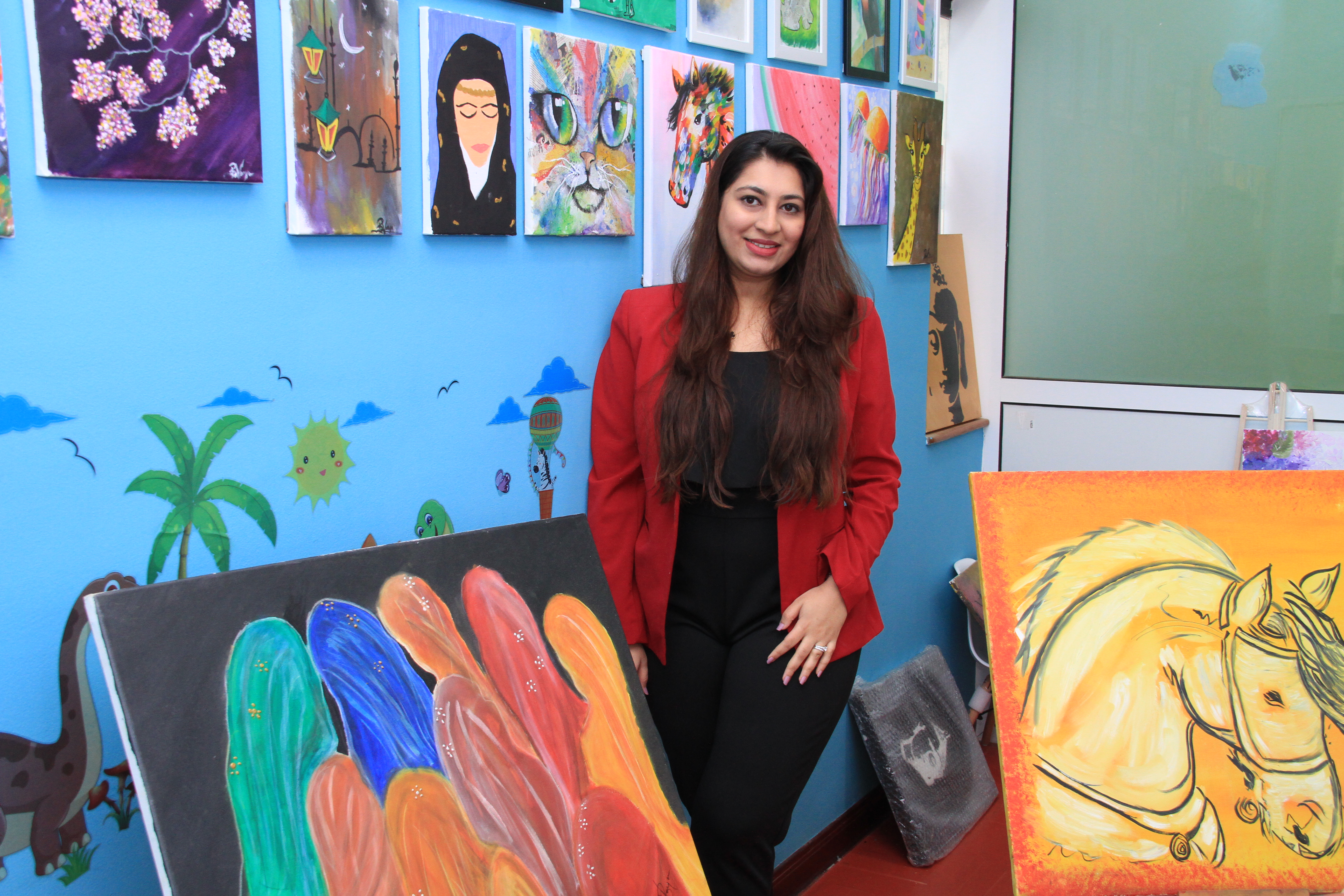 While many painters stick to one stream of painting, Bhavna has tried all types of paintings from oil paints to acrylics to charcoal. However, what inspires her the most is the abstract arts of Human, specifically "Indian Ladies". It inspires and reflects her feelings on life and love. On the other hand, when she's inspired by colorful art, it's usually incredibly playful, imaginative, and innocent. Bhavna loves abstract images that draw her in and force her to puzzle them out.
Bhavna has conducted many painting exhibitions and classes for children and women in Dubai. She has worked in association with Artisawa Gallery Dubai. There, she had even worked as volunteer to teach the children with different abilities and helped them to enjoy the colours of the painting.
Bhavna is currently residing in Bahrain and imparts her artistic knowledge to many students in Bahrain too. She works in coordination with Mastermind Bahrain and conducts weekend classes for ladies and children. Her constant advice to the aspiring painters is to "Just be yourself. Love what you do. It's okay to make a mistake, it's okay to experiment the canvas, because mistake makes you more motivated to continue what you try to fulfil. Be passionate about your art."
To know more about Bhavna Dhanak's art and join her classes, E-Mail her at: bvaya3@gmail.com, Call: +973 38255909