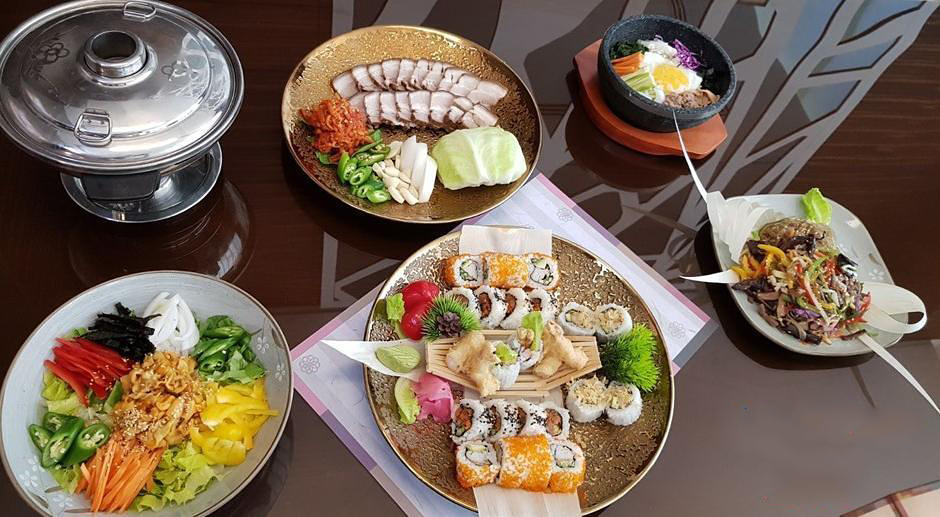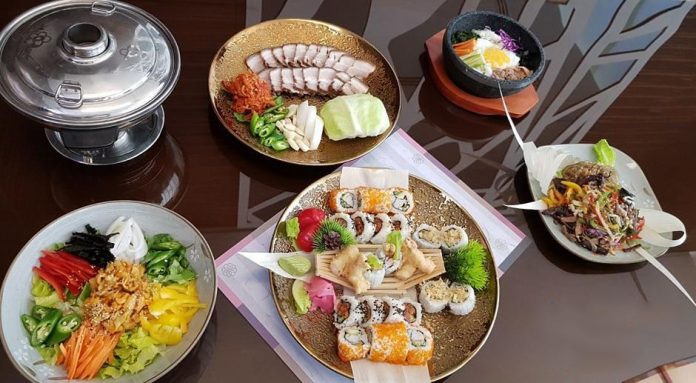 Seoul Tokyo Restaurant provides a culinary fusion that will excite your sense of taste, from authentic traditional to modern flavours of Korean and Japanese cuisines. The menu is extensive, varied and interesting, offering the best authentic Korean and Japanese food experience – freshly prepared ingredients with local spices that mix and match East Asia with Middle Eastern gastronomy.
Founded by a Korean owner, Mr. Jae Woo Oh, in September 2017, located in the 4 star property of Asdal Gulf Inn in the Seef district and operated by the Gulf Hotel Group, provides a home away from home food experience for all the Korean and Japanese cuisine lovers from Bahrain and Saudi Arabia.
Seoul Tokyo is considered as a higher luxury end of Arirang Edo restaurant (a part of Seoul Tokyo), located just off the Al Fateh Highway, opposite the corniche, the first known popular Korean restaurant established in the year 1976 in Bahrain.
As for starters, one must try MODEUM-JUN, a traditional assorted Korean pancake with minced beef and HAEMUL PAJUN, a fried pancake with vegetable and seafood. Noodles lovers can opt for CHAPCHAE, a fried sweet potato noodle with beef and vegetables.
Popular Korean dishes include BULGOGI-a stir fry beef preparation with soya and vegetable sauce, BULGALBI-stir fry Ribs in vegetable and soya sause, BI BIM BAP- a Signature mixed rice with beef, vegetable and egg tossed in chilli pepper paste and Korean barbeque roast pork.
Seoul Tokyo restaurant donates BD1 to the Bahrain Cancer Society on every order of a Japanese BENTO LUNCH BOX, which includes a mix of tempuras, beef, sashmi, sushi and rice. A great variety of Sushi & Sashmi are also available.
Sizzling hot and fresh handcrafted cold dishes are available. The restaurant is open daily from 11:30am to 11:30pm. It also caters to corporate events, parties and family occasions.
Overall, with sincere and humble ways, they provide wonderful service combined with a relaxing and welcoming ambience. The powerful and exciting flavours and textures will make you feel alive. A cuisine of great value in a first class hotel, Authenticity abounds throughout, as verified by the native staff and customers who frequent this eatery.