Known for its complete Ramadan experience, Sheraton Hotel Bahrain welcomes the guests to the authentic celebration of Iftar and Ghabga
Iftar at Awali Ballroom
During the holy month, Iftar is one of the religious observances, often done as a community, with people gathering to break their fast together. Iftar is taken just before Maghrib time, which is around sunset.
Awali Ballroom at Sheraton Bahrain Hotel boasts a traditional Arabic décor in a neutral colour palette, palatial arches engraved with fine mosaic, carved mahogany wood paneling and a twin tent roof with stunning wrought iron chandeliers that creates a distinct and sophisticated ambience.
Iftar dishes includes traditional Arabic dishes, international menu option, traditional Arabic juices corner, a huge variety of cold mezzah and starter, a dates corner fits for the occasion, crepe station and exciting dessert corners guests love.  Iftar buffet is served from sunset to 8:30 PM.
Iftar buffet for adults BHD16.000++ from Sunday to Wednesday
Iftar buffet for adults BHD17.000++ from Thursday to Saturday
Children from 4 to 12 years old is charged at BHD 8.500++
Below 4 years old, dine for FREE
Ghabga at Al Safir Restaurant
Ever wonder what does "Ghabga" mean? "Ghabga" means "Gathering"
In Bahrain, this is a family and friends gathering after iftar which can last until late morning.
At Sheraton Bahrain, daily ghabgas will be served at Al Safir Restaurant from 9:00 PM to 2:00 AM.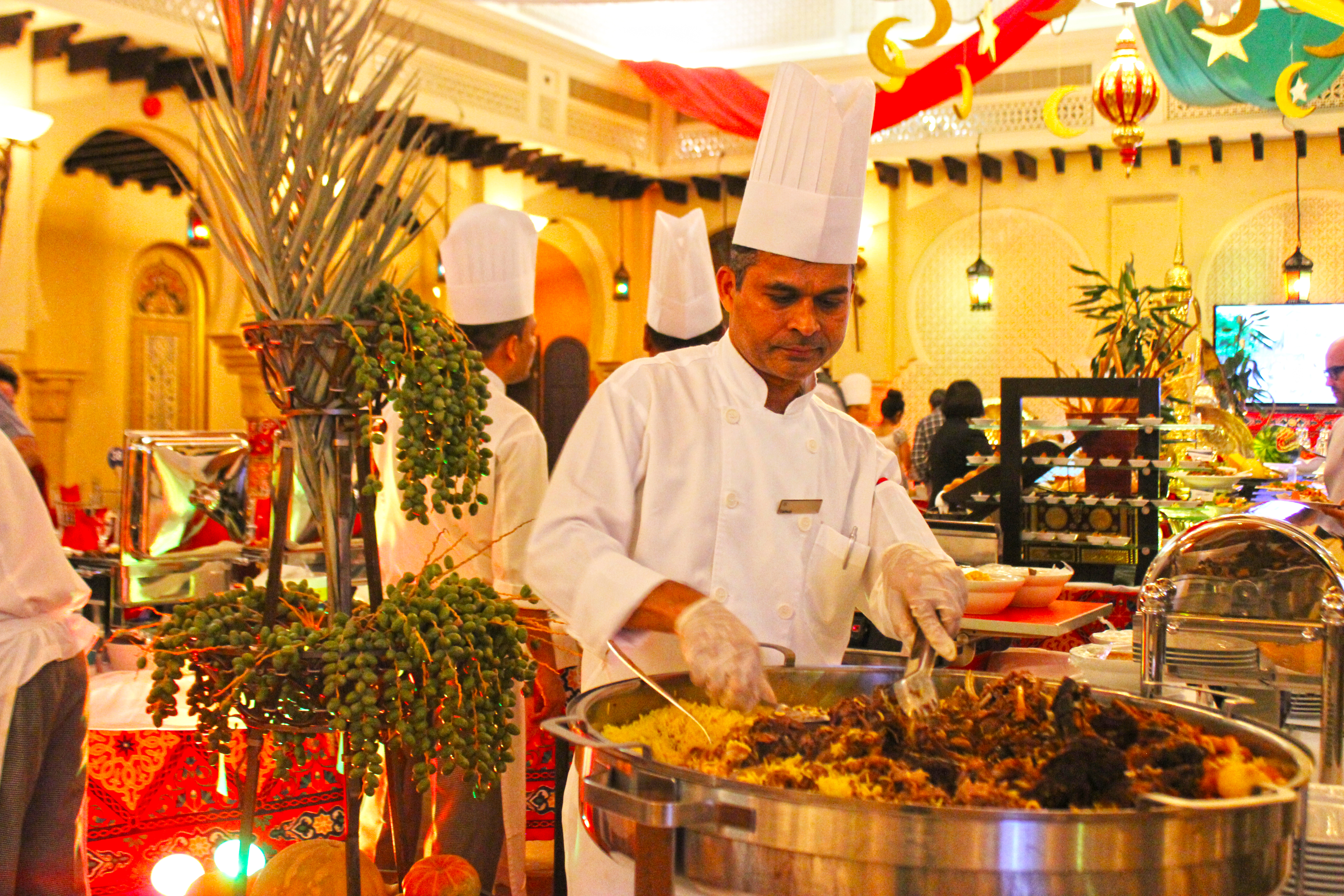 Ghabga is priced at BHD12.900++ for adults.
Ramadan Dining
Wondering where to grab a meal during daytime in the holy month?
Al Safir Restaurant will be opened during the Holy Month of Ramadan.
Buffet breakfast will be served from 6:30 AM to 10:30 AM priced at

 

BHD 10.500++
Business Lunch Buffet will be served from 12:30 PM to 3:30 PM priced at BHD 9.000 net
A la carte menu will be offered until 4:00 PM and from 9:00 PM to 11:30 PM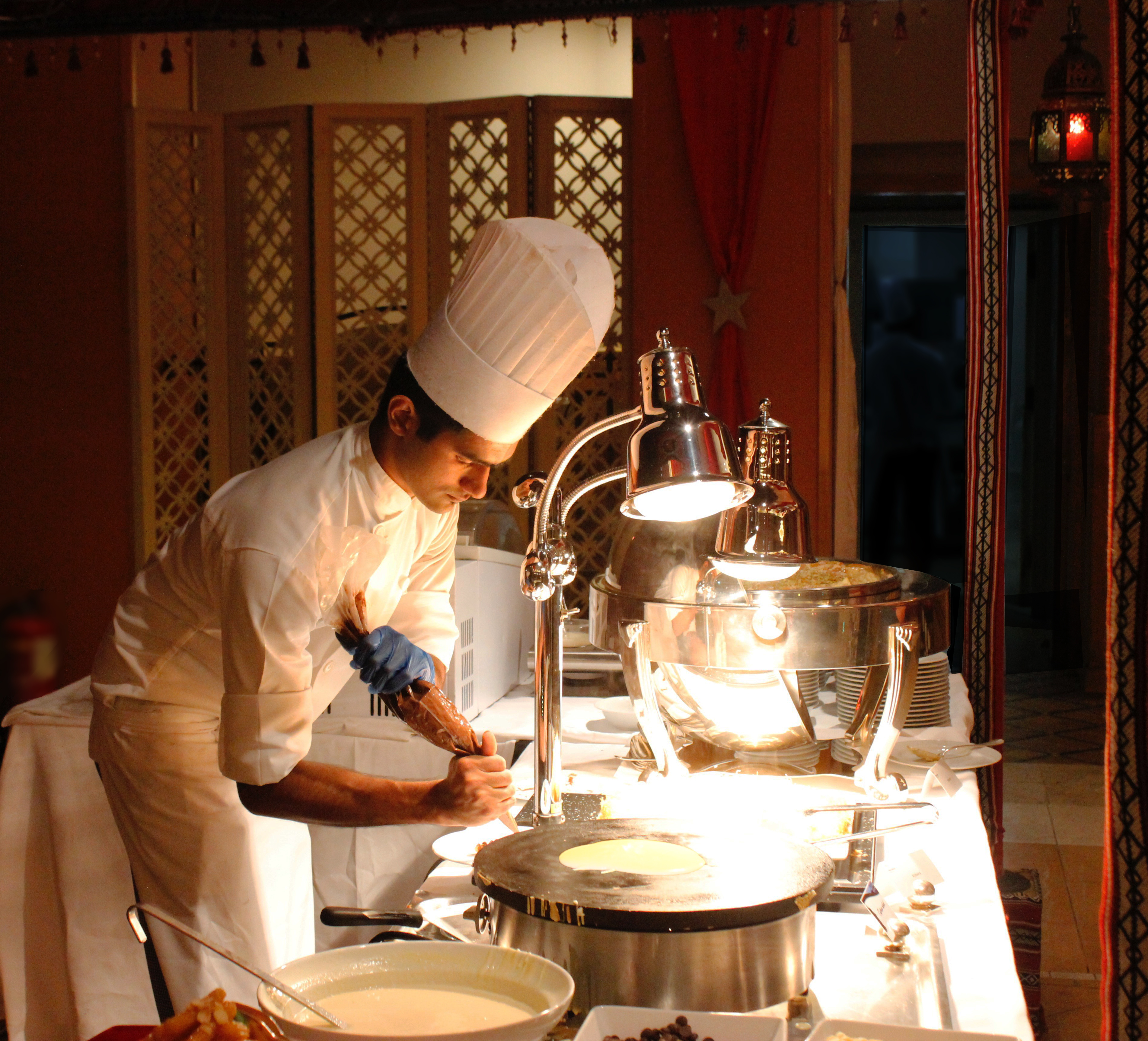 Al Iwan
A special a la carte menu will be offered throughout the day.
Espressamente Illy cafe is open daily from 4:00 PM to 12:00 midnight.
Call +973 17533533 for reservations and more information or visit www.sheratonbahrain.com