The Kingdom celebrates Bahraini women's breakthrough achievements to mark the  Bahraini Women's Day to be held under the patronage of Her Royal Highness Princess Sabeeka Bint Ibrahim Al-Khalifa, Wife of His Majesty King Hamad Bin Isa Al-Khalifa, the King of Bahrain, and President of the Supreme Council for Women (SCW).
The theme of the Bahraini Women's Day 2018 is devoted to honoring women in the legislative field and municipal work. The theme is to celebrate 20 years since Bahraini women entered the appointed Shura Council, and 15 years after their role as the elected Representatives Council and municipal councils.
Bahraini women started enjoying their political rights through the National Action Charter (NAC) and the 2002 Constitution. They started to involve in municipal work since the 1920s with the first municipal elections held by Bahrain. SCW is one of NAC's main fruits, and entrusted with implementing some of its major principles.
SCW, has so far implemented National Plan for the Advancement of Bahraini Women, and integrated them in the national development programs. SCW will continue to succeed the remaining requirements through the activation of the "Knowledge Management" and "Impact Measurement" themes.
The theme of the Bahraini Women's Day 2018 also showcases the political maturity of the Bahraini society, who entrusted their women's ability to exercise their role as fully eligible citizens.
Bahrain This Week is proud to feature some of the Bahraini women leaders who have enhanced Bahrain's position in the field of women advancement.
Alia Almoayyed – Nutritional Therapist  – Alia Almoayed Nutrition Consultancy
"Very proud of the Bahraini woman for what she achieved so far and looking forward to seeing more of her greatness"
Amal Sabba – Manager and co-founder of Artzania Center
In the journey of life many a time, I have tried to satisfy those around me, and to become a person whom people would accept. I was just trying not to be different, and the result was lots of sorrow, pain, failure, and the loss of (my) soul. One day, I decided to live what I want, to free myself from many constraints, to love myself first and to not be afraid of being different in everything. I became myself just how I wanted, and not how people around me wanted, and the result was inner peace, success, satisfaction, happiness. To every lady, my message to you is to be your true self in order to live in happiness, and peace and love. Look always to be better than your current self, not better than others; in order to reach success.
Areije Al-Shakar – Senior Vice President; Head | Development Services; BDB
A woman is an individual who should be seen as no different to others, with various capabilities, skills, and characteristics that identify them as human beings. I would like to take the opportunity to congratulate women for their continued hard work and contribution to our society and in 2018 a special dedication, marking the theme of this year's Bahrain Women's Day, to women in the legislative field and municipal work. Happy Bahrain Women's Day!
Basma Saleh Buradha – Headmistress | Hidd Rehabilitation Center For Special Needs, Member of the Board of Directors of Gulf Disability society Chairman | Executive Office of Bahrain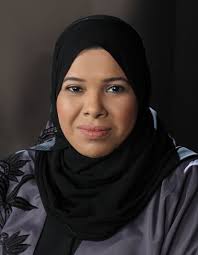 We celebrate this year 2018, the Bahraini Women's Day under the slogan of women in the legislative and municipal spheres. Women have proved their worth in all fields, including the legislative field. Ms. Munira Bin Hendi was the first disabled woman in the Shura Council.
Women have achieved many achievements in the municipal field. The choice of this slogan coincided with the participation of women in the electoral process in the Kingdom of Bahrain.
We are proud of Bahrain's dedication to Bahraini women, and we are proud of the achievements made by Bahraini women, especially the handicapped women, who have demonstrated their excellence in all fields, with the support and encouragement of HRH Princess Sabeeka bint Ibrahim Al Khalifa.
Batool Mohammed Dadabhai – Board member of BCCI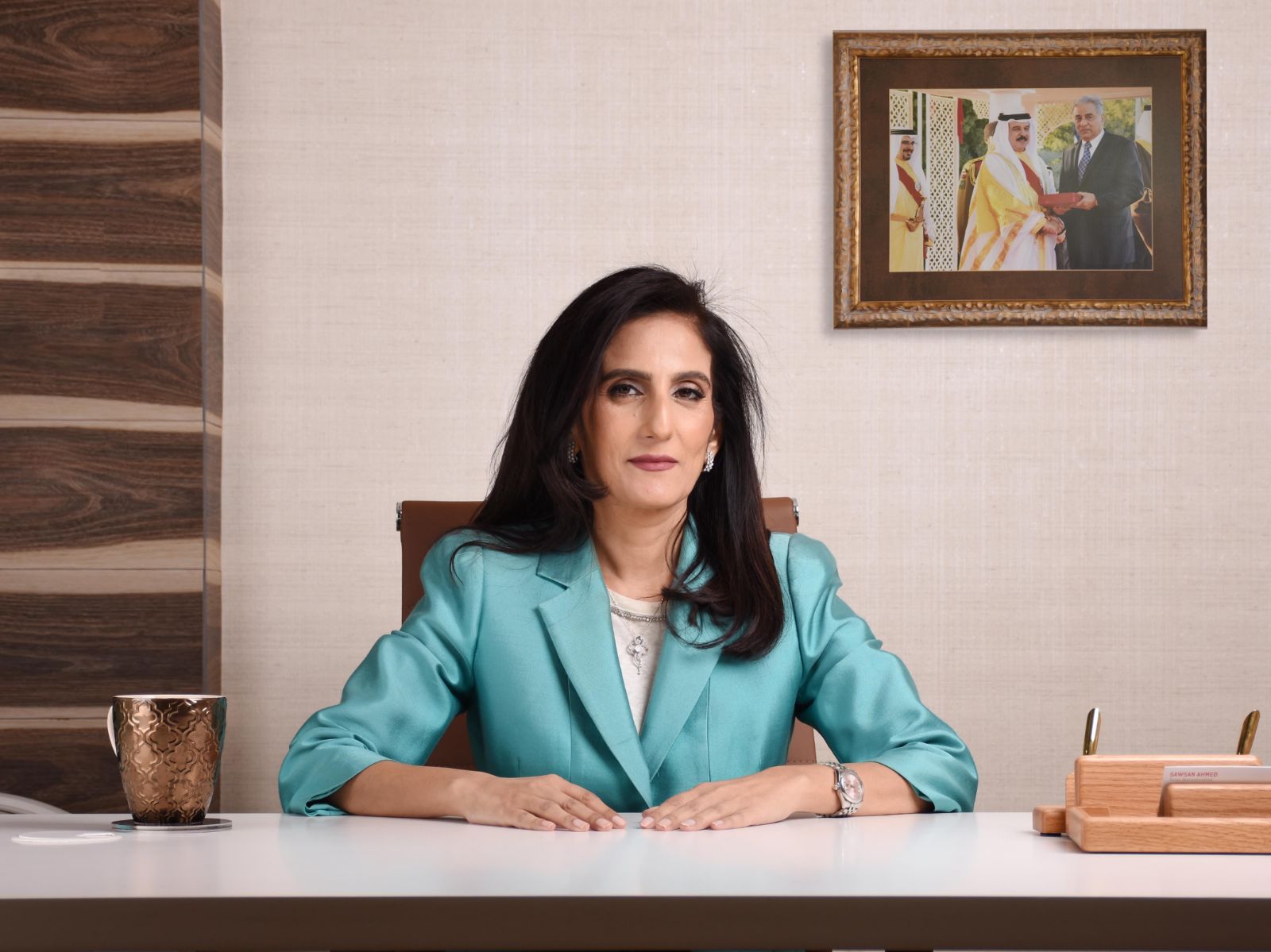 Bahraini Women are very privileged. They are highly educated, well represented in all major professions, women societies and organizations. Apart from having the right to vote, around 1/4th   of Bahraini women are able to hold jobs outside the confines of the household. In 1928, Bahrain became the First in Gulf to provide education for women. Within the same lines, Bahrain also became the first in Gulf to have social organization for women in 1965.
Official governing bodies as The Supreme Council for Women, UNIDO and many other organizations have played a major role in empowering Bahraini Women.
Dana Zubari – Owner of Tru Active / Co-founder of cyclingbees & lettuce.run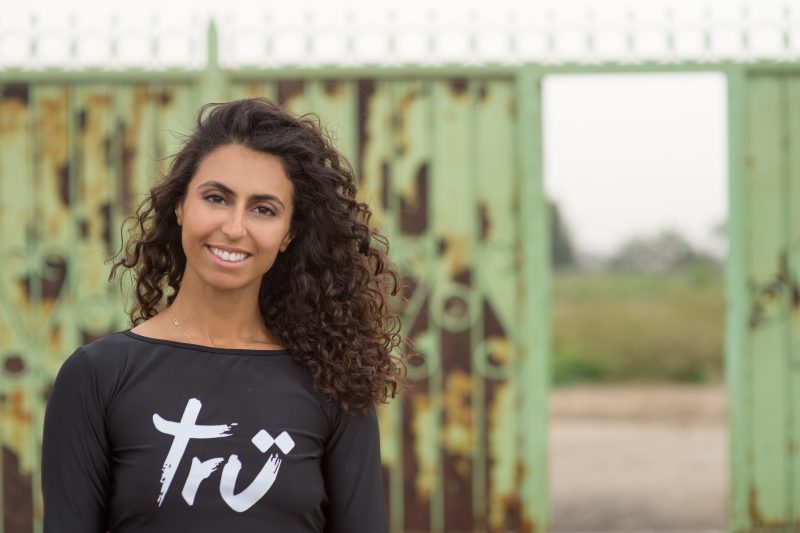 One of the reasons that I love calling Bahrain my home is the opportunities given to the amazing and capable women that surround me. Bahrain has been known for equal opportunity in education and in the job force more and more so on a daily basis. I think that we should also congratulate ourselves that we have capitalized on these opportunities. Today, we are surrounded by more female entrepreneurs than ever before, with their own businesses, taking risks, and venturing into the market, allowing nothing to stand in their way.
From chefs, restaurant owners, to jewelers, to even our own sportswear collection, the future is female.
Congratulations women of Bahrain! You made us proud.
Dr. Lamya Mahmood – CEO | Dr. Lamya's Laser Specialist Dental Centre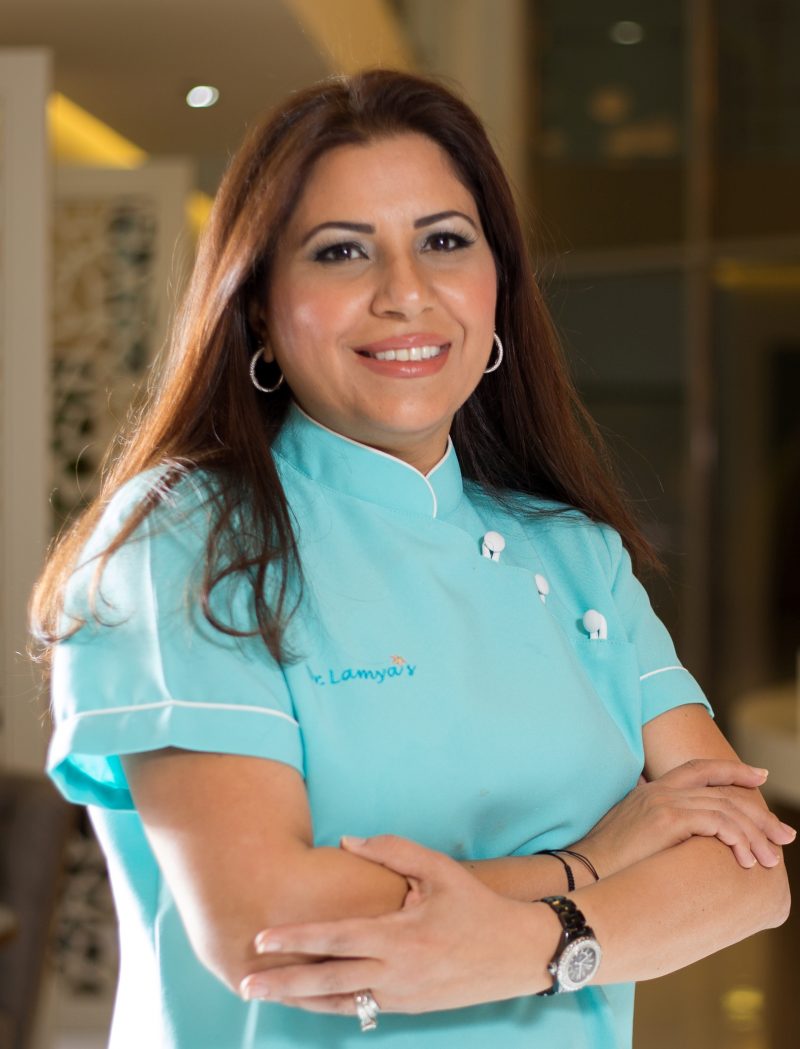 Throughout the history of women empowering there are lots of pioneering successful working women and moms have been a source of inspiration and have made it more acceptable for
other women to succeed in their source of work.
My message to all the women in their day to see their goal understand the obstacles create a positive mental picture embrace the challenges and stay on track show the world you can do it.
Understand that life isn't what your given, it's what you create, what you conquer and what you aim to achieve.
Work your hardest ,dream your biggest and be your greatest.
Always keep your heads up and never look down and surround your self with positive people that in the same mission as you.
Eman Al Mannai – General Manager | Royal Ambassador Premiere Residential Apartments
Proud to be a woman in a kingdom that valued our work and achievements, where women had all the support from H.R.H Princess Sabeeka Bint Ibrahim Al-Khalifa Head of the Supreme Council of Women, by empowering women, giving them the opportunity to grow and position them in various leading roles, encouraging them to be more independent and more powerful. We are lucky to be surrounded by all these positive vibes and I'll do my best as always to reflect these efforts and represent the kingdom of Bahrain in any location.
Faika Al Hassan – Artist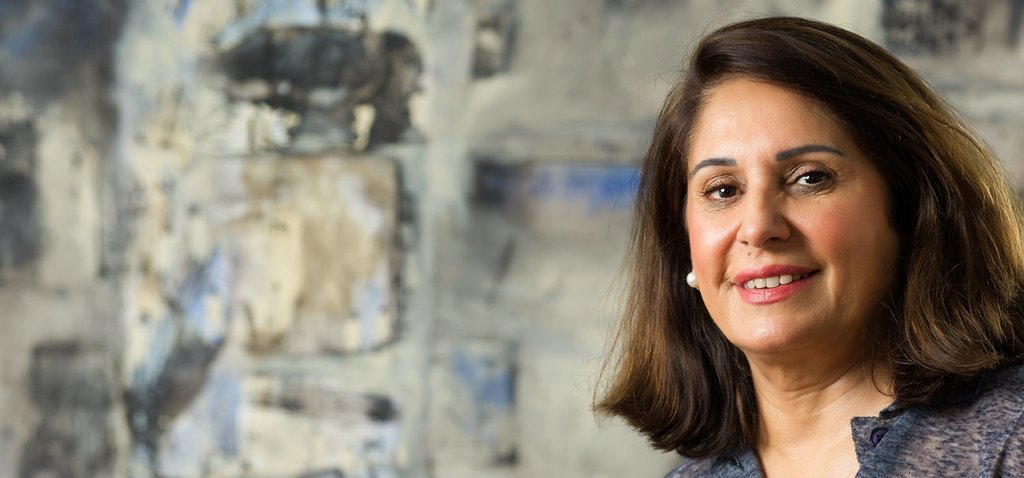 I would like to salute each and every woman on this special day for every single achievement, she has done in her life, for where she has reached, for the ladies who want to achieve their dreams. Ladies we are given everything from God, we make a difference in this world so let's not focus on the negativity and start focusing on how we can make it. Life is good, enjoy it.
Happy Women's Day!!
Fajer Al Mansoori – Sous Chef at Russos by Fajer
In this honourable day I would like to send my thanks and gratitude to HRH Princess Sabeeka bint Ibrahim Al Khalifa, for designating this day to celebrate bahraini women in all sectors. And to thank her for the total support she is giving to all the women in Bahrain and also for being a great rule model for us all .
I am thankful for being born in Bahrain, I know it sound that I am exaggerating  but think about a country that respect and support women in every aspect and that's not just governmental wise but also socially as we all Bahraini are equals.
Fatima Al Mansoori – Yoga Therapist & Humanitarian Social Worker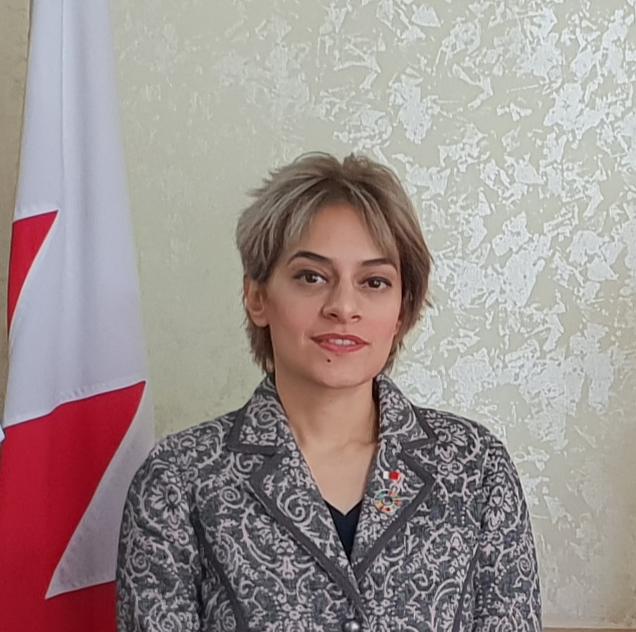 "Bahraini women have been leading regionally throughout the years.. and they continue giving, serving and achieving.. defining their own path and not following anyone else's definition of success but marking their own heights which doesn't only make them powerful leaders regionally but also internationally."
Fatima Ebrahim – Member of Board of Directors | Bahrain Economic Development Board (EDB)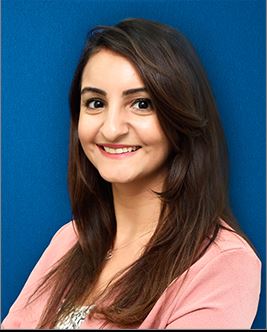 "Women in Bahrain have a strong spirit. We aren't afraid to break boundaries and lead with our passion and authenticity. This year we had Bahraini business leaders made it to Forbes Middle East's list of Most Influential Women for the year 2018. Proud of the strength and resilience that we have and how we use that to push other women too."
Shaikha Fatima Bint Ahmed Al Khalifa – indoor Skydiver
Because it is the Bahraini women's day I would like to thank the powerful women in my life who have motivated me, inspired me and pushed me out of my comfort zone. Without them, I wouldn't have pursued such an incredible sport! They encouraged me to be the woman I am today and I hope that I made them proud. I hope to inspire many young girls to achieve their dreams and conquer all obstacles in their way.
Hala Ahmed Sulaiman; Founder and Managing Director- Beyond Borders Consultancy; Co-Founder – AlRawi
Every day is a women's day. Let us celebrate the moment, our achievements, overcome the bad days and stand smiling and victorious for the successful days.As a Woman of Bahrain, I am proud of all the success achieved in the area of gender equality and women empowerment. As a Woman, a mother, and an entrepreneur, I aim to make a difference not just for my family, but for my community and my nation whether on a national level or on an international level. Remember, enlightenment, power and success can be achieved through "Reading. Education. Knowledge."
Hala Almoayyed – Executive Director; Almoayyed Contracting Group
Congratulation to Bahrain for celebrating their women's achievements on the Bahrain's Women's Day. Bahrain has always spearheaded the region with the contribution of Bahraini women toward creating a sustainable economy focused on women's success stories. Bahraini women are fortunate to live in a country that allows them the freedom of expression, choice and a culture, which is opened and accepting of women's ideas. I am deeply grateful to the leadership of our country for making it a top priority to encourage, guide and engage women in all opportunities in society which encourages the sustainability of women's progress in Bahrain.
Hala Mohamad Akhaldi – Diet Delight Owner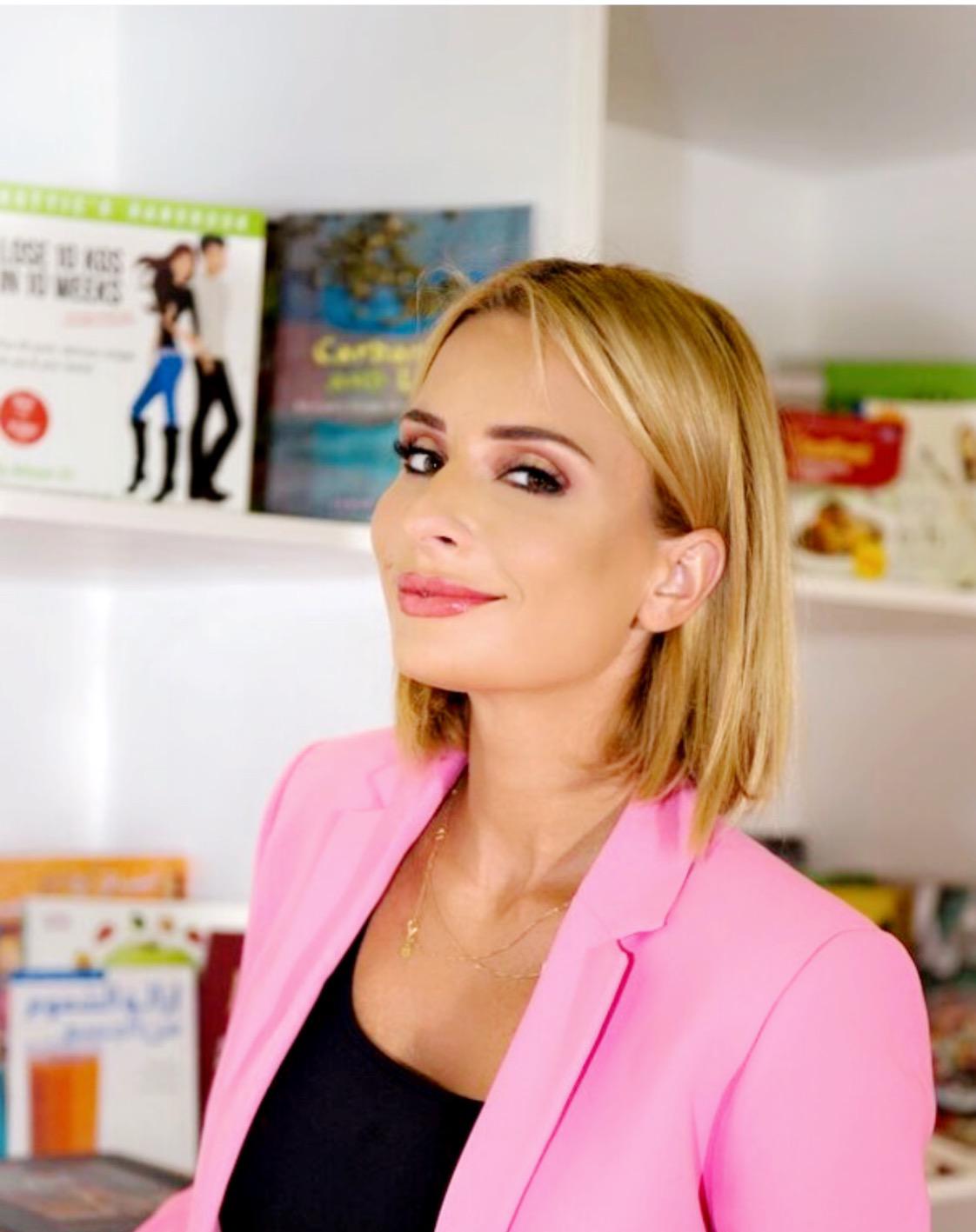 On this special day, the most appropriate thing to say is; Congratulations to each and every woman on where they have reached and on what they have accomplished on their road towards excellence. Whether they are successful working mothers, or valuable housewives striving each and every day to achieve their dreams, I would like to tell them; believe in yourselves on each and every minute. Never give up if you do not think you have reached to where you would like to be, as there's always a tomorrow that will prove to the world that you're stronger than you may think and that you're capable of achieving whatever your dream may be. Happy woman's day all!
Hala Obaid – Owner and Chef at Hala's Cafe
Happy women's day to all the incredible women out there! I congratulate the woman for being capable a mother, a minister, a doctor, an engineer, a chef, a teacher, or whoever she wants to be. Wishing you happiness, health, success and prosperity in the years ahead.
Jalila Aarab – Founder & CEO | Bahrain Fashion Incubator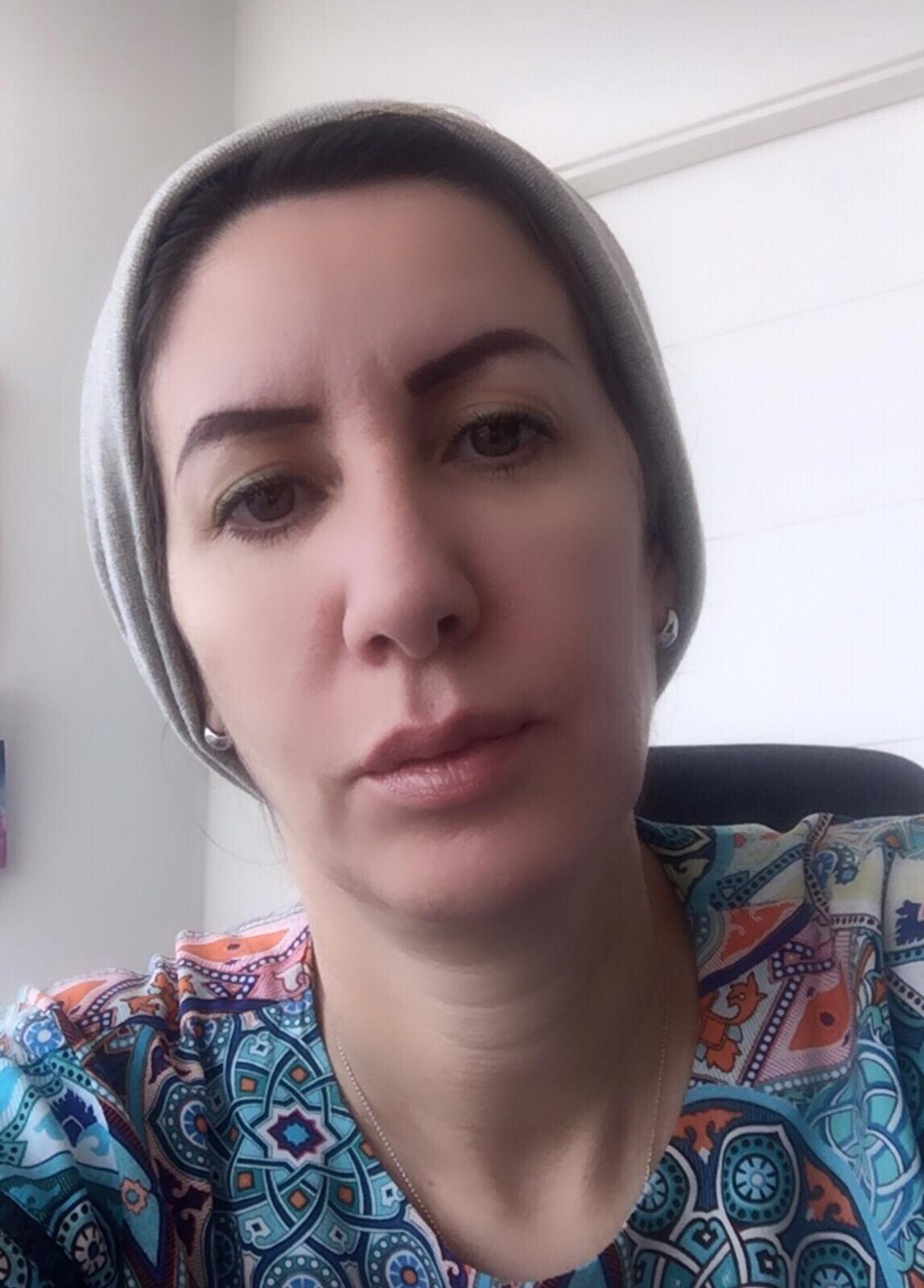 Women are amazing, they juggle between home, family and work with grace and ease. Given the right tools, they can achieve the impossible. I would like to encourage Bahraini women on this special day to follow their dreams and be proud of their accomplishments.
Lulwa Sami Ebrahim – Acting Director, Communications & Marketing Directorate
The 1st of December is a proud day for the mothers, daughters, sisters and general women of Bahrain – for this generation and all the ones to come! Recognizing and celebrating Bahraini Women's Day proves that women are partners in the development process.As a Bahraini woman, I am thrilled with all the initiatives my beloved country and the highly admired Supreme Council for Women are undertaking to merge our needs in policies, development programs and activities that target our advancement – empowering a range of professions and backgrounds. One of which is the principle of equal opportunities ensuring fair competitiveness in the legislation and operational frameworks. Working in the governmental arena and being a current member in the Equal Opportunities Committee, such initiative has provided great empowerment to all women in the work field by enabling partnership towards building a sustainable society and opening a community platform that accommodates all Bahraini women's achievements.
This day is a reminder that when a woman is empowered, she reaches out to those around her; thus, by empowering a woman you empower an entire society and tribe behind her. Happy Bahraini women's Day!
Noora Al Mutawa – Senior Editor | HRH the Prime Minister's Court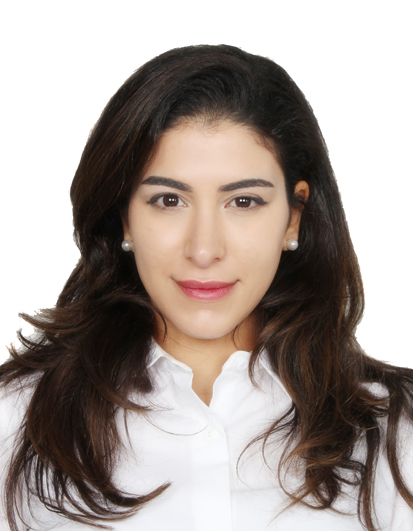 To support women, or anyone, succeed and be happy, we must treat their career as more than an accessory or ticked box, but as the expression of their value in the world. Show interest, ask questions, brainstorm together, and when someone takes on extra responsibility for the sake of all- in becoming a parent, for example- let's give them extra support for their effort. We must evolve together, men and women, into a productive, creative and happy society.
Roaya – Owner- Villa Mamas
I spent my whole life proving myself as a capable woman who can manage to tear down mountains if I had the determination to and look where am I today.. I am lucky to be born in a country where women are empowered and offered the opportunity to flourish. If the strength of ONE woman is immeasurable, imagine the strength of women TOGETHER..! Happy International Women's day!
Samar Almeer – Managing Director | Animania events & conferences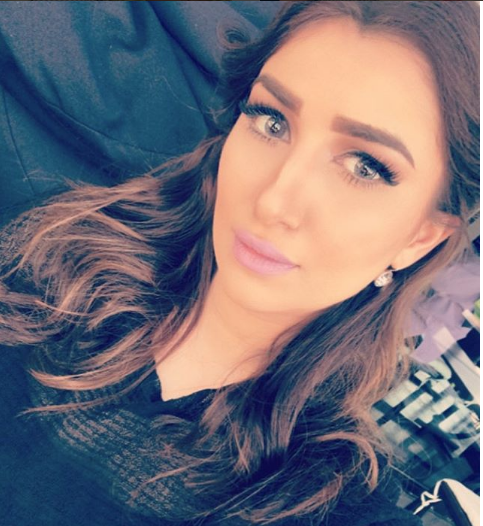 I'd like to wish all the women in bahrain a happy Bahraini women's day and let them know that they're smart, beautiful , strong and capable of great remarkable achievements please take the day off, unwind and celebrate your self. You deserve it.
Samya Hussain – Marketing Communications Consultant; Arab Voluntary Union Consultant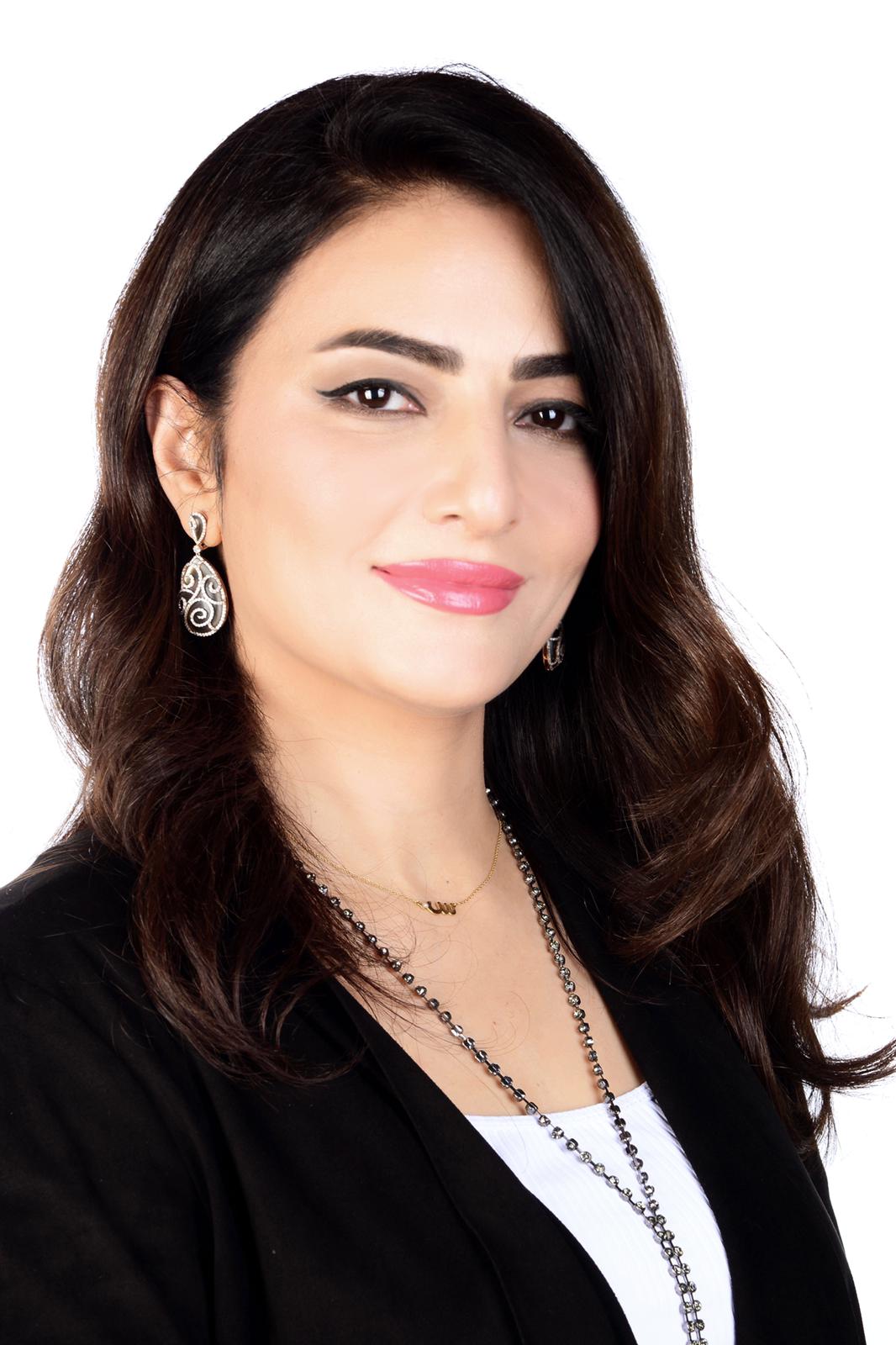 I would like to congratulate all Bahraini women on the occasion of Bahraini Women Day, it is an important occasion to highlight the milestones of Bahraini women and their contributions in support of national development in various fields. The SCW always encourages women to exercise their rights and make a value-added impact on decision-making under the leadership of HRH Princess Sabeeka Bint Ibrahim Al Khalifa, who had the greatest impact on the empowerment of Bahraini women at the local, regional and international levels. The ability of Bahraini women to achieve a delicate balance between practicing their roles as mother's or through equal participation with men in nation building and national development these two important roles that represent stability. Proud to be a Bahraini woman!
Dr. Sana Farid – X Reality and Ai Strategist; Co-Founder / CEO; Munfarid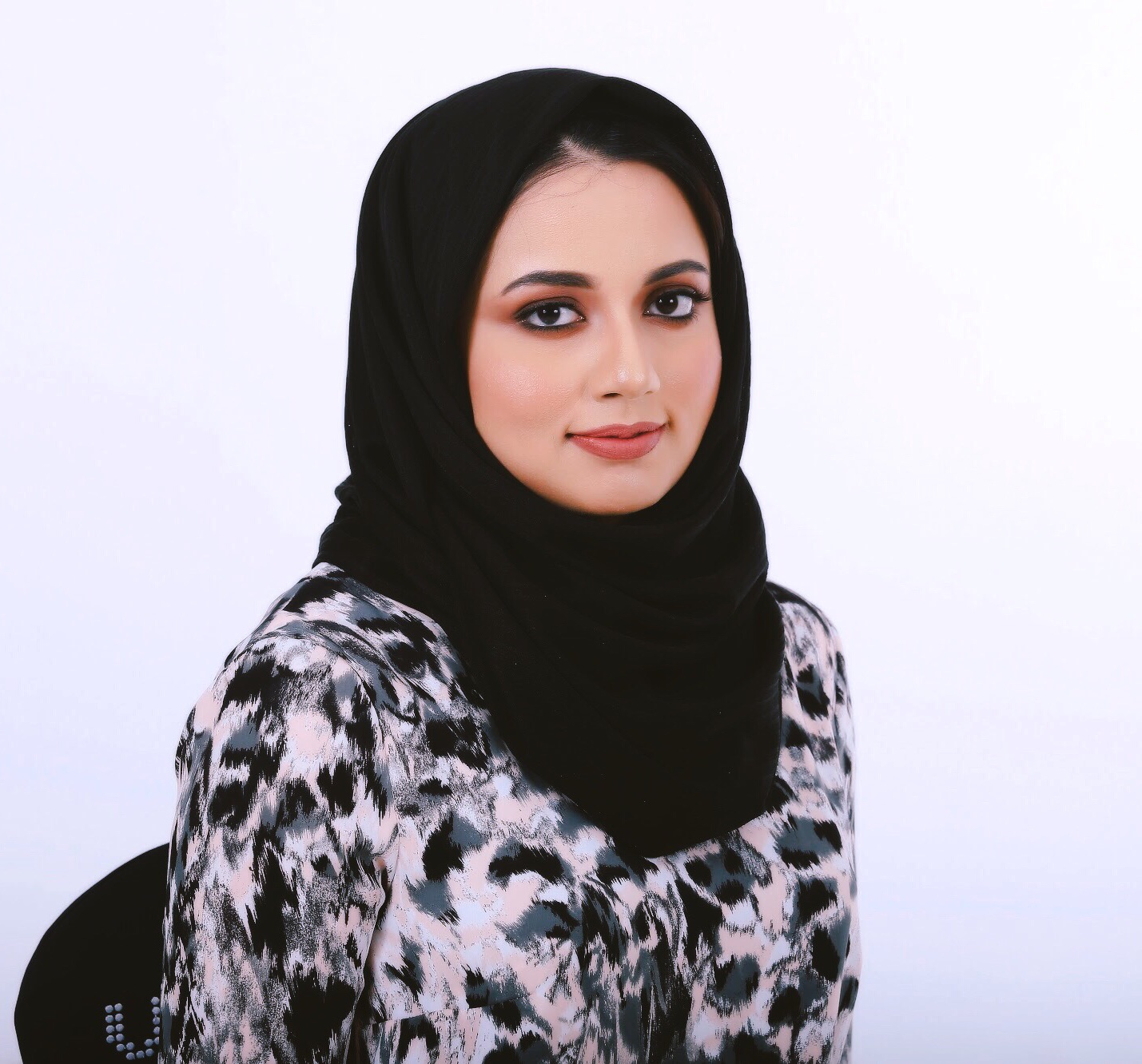 Congratulations to all Bahraini women on the day that recognizes and honors the wisdom and contributions of women of the nation, under the kind patronage of Her Royal Highness Princess Sabeeka Bint Ibrahim Al Khalifa.As we celebrate the Bahraini Women's Day 2018, we acknowledge and encourage the preponderance of women in positions of power. A conducive environment of visionary leaders who are an outspoken votary of giving women, their due has positioned the Bahraini women to excel and be rewarded across the world.
The Bahraini women continue to shine with their exemplary innovations and achievements.
Sarah Nabil – Music Composer & Producer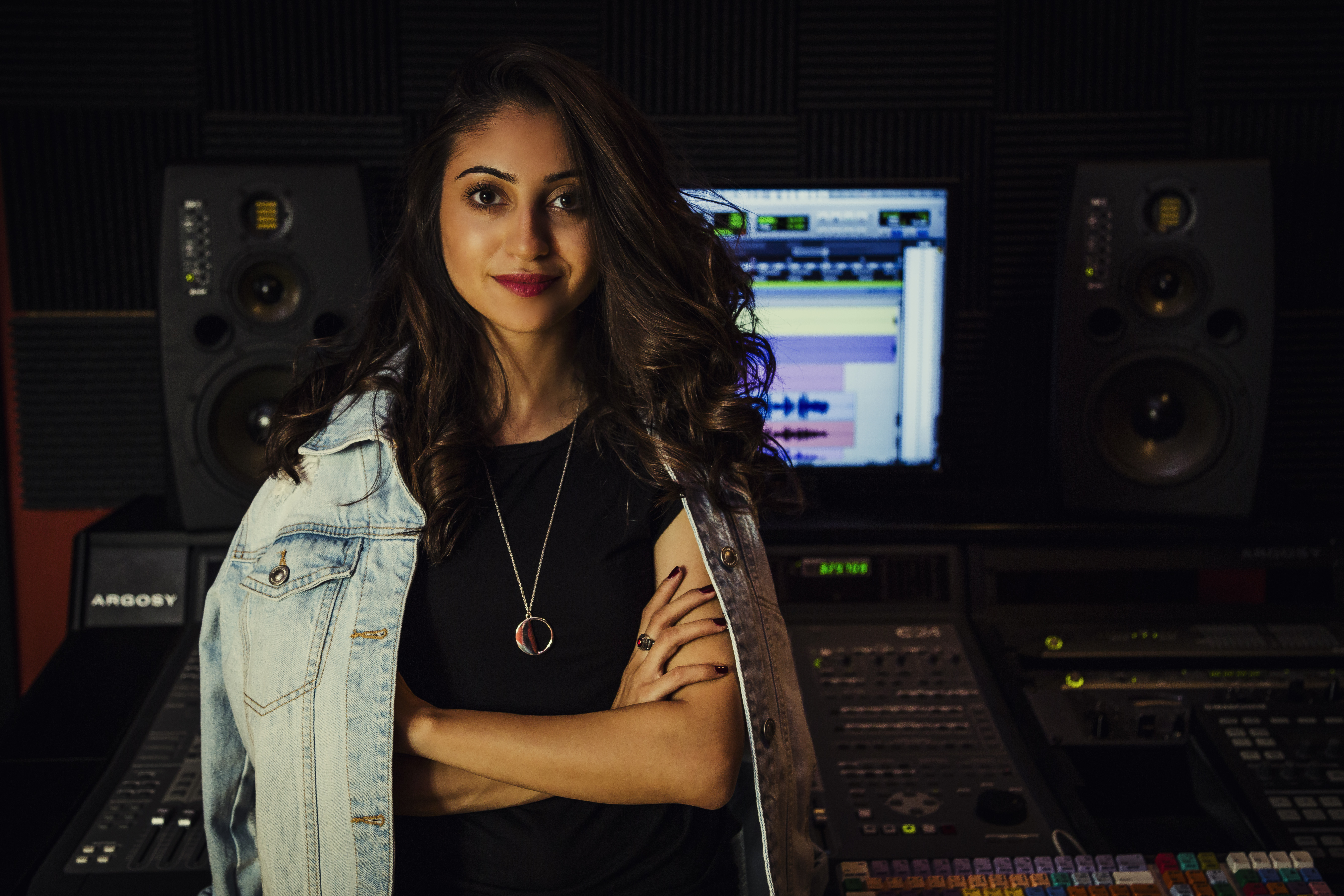 I'm proud of the women of Bahrain who have broken barriers and excelled in various industries. It's always inspiring seeing all these incredible, creative women achieving great things, especially in unconventional and typically male-dominated fields. I love seeing Bahraini women changing the dynamics in the workforce and redefining the "role" of women in society in pursuit of real inclusivity across all sectors. Happy Bahraini Women's Day!
Sawsan Shaker – Associate Charter Marketer CIM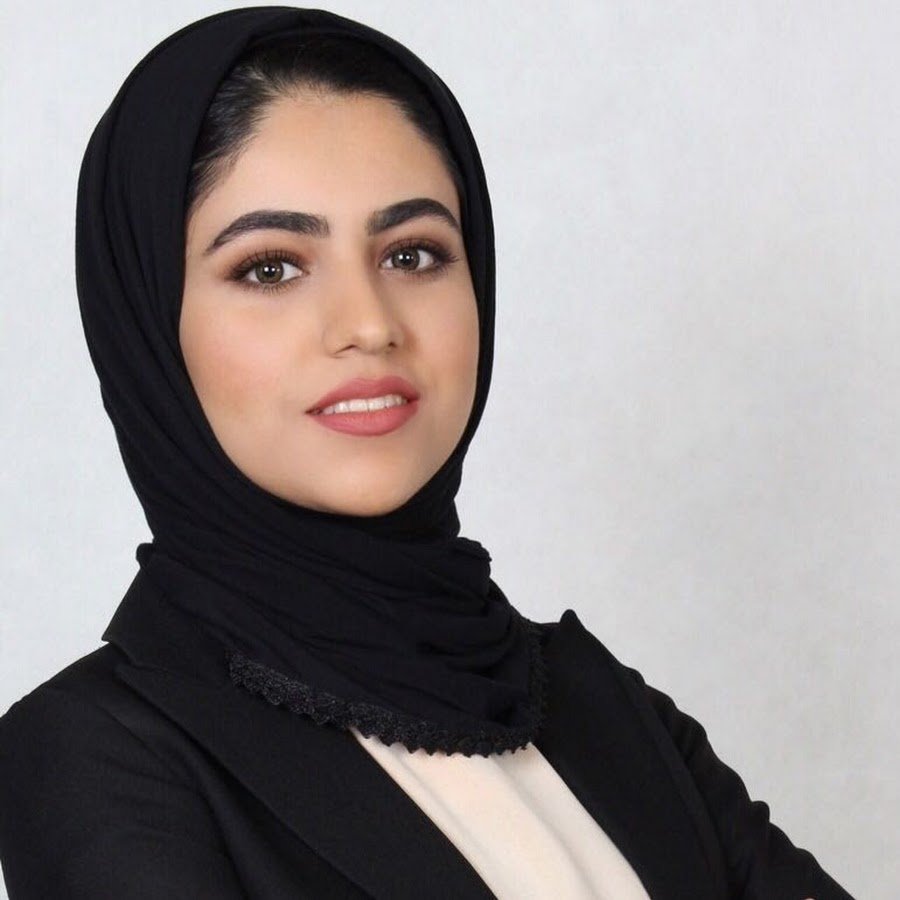 It's such an honor to be one of the empowered Bahraini women, which throughout the history Bahrain, as a country, has always spot the light on women and empowered them. Bahraini women are highly educated, well represented in major professions, societies and organizations. On Bahraini Women Day, we celebrate all the women whom destination was always the reform essence serving the humanity and the needs of their community have set their course of action and sphere
of their contributions. Bahraini
Woman, Congratulations on your well-deserved day!
Shaikha Noora Bint Al Khalifa
Happy Bahraini Women's Day! I am proud to be a Bahraini woman that this country gives us a lot of freedom and teaches us how to be great women. Congratulations for all women in political fields as this year is about their contribution in the election and wish all Bahraini women in other field success and to shine as a great Bahraini!
Shaikha Al Shaiba – Para Tri-Athlete
I would like to salute each and every women on this special day for every single achievement she has done in her life, for where she have reached, for the ladies who want to achieve their dreams. Ladies we are given everything from God, we make a difference in this world so lets not focus on the negativity and start focusing on how can we make it. Life is good, enjoy it.
Shatha Rashid Al Jalahma – Asset manager In Diyar Al Muharraq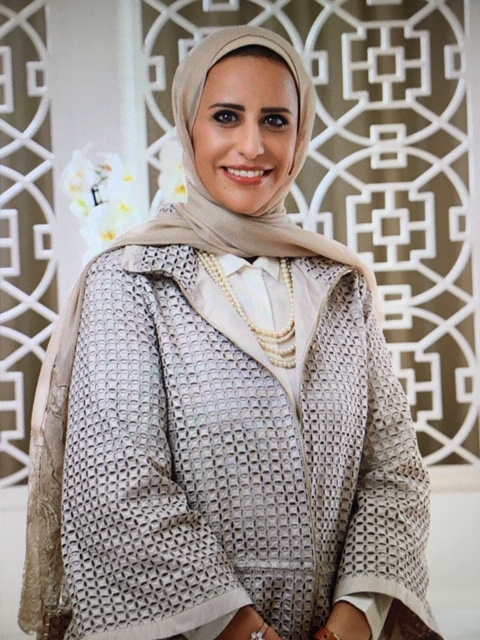 "I am proud to call myself a Bahraini woman, for Bahrain has a long history of supporting and empowering its women, starting with the education of girls in 1928- the first in the Arabian Gulf. The opportunities provided to us in the Kingdom are vast, along with our equal rights. I'd like to congratulate all women in Bahrain and wish them a happy Bahraini Women's Day."
Sonya Janahi – Founder & CEO at Maya La Chocolaterie/ Board Member of the Bahrain Chamber of Commerce and Industry/ Board member of Social Insurance Organisation (GOSI)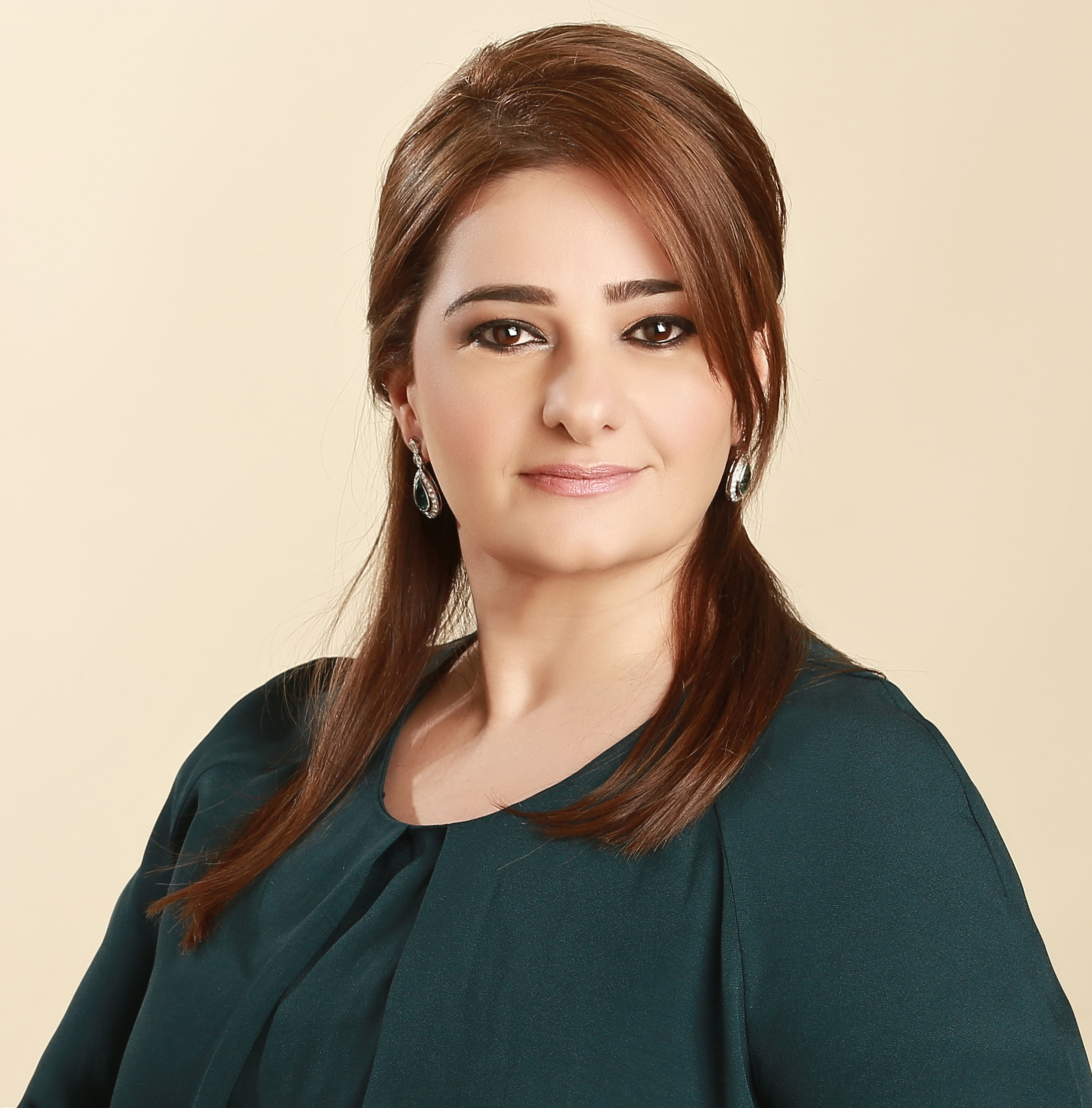 Congratulation to all the women and men in Bahrain on Bahrain's Women's Day, which celebrates the achievements and contributions of Bahraini women toward creating a balanced and civilized economy focused on building opportunities and successes of the future. Bahraini women are fortunate to live in a country that provides full empowerment and equal opportunities in all sectors regardless of gender. Our sincere appreciation to His Majesty King Hamad Bin Isa Al Khalifa and Her Royal Highness Princess Sabeeka bint Ibrahim Al Khalifa, who jointly have ensured the sustainability of women's progress in Bahrain.
Weam Zabar – Founder of Namaste Bahrain
What warms my heart is that the feminist movement that started in Bahrain decades ago continues and stronger than ever on today. Women raise women up, I see this with the dozens of women that I call sisters in my work every day. Men are standing behind women, refusing inequality and demanding that their sisters, mothers, wives, daughters and friends are treated fairly and equally to their male counterparts. Bahrain is a country that celebrates a woman that is strong, determined, smart and a leader as well as the woman that is kind, gentle, nurturing and creative. There has been no better time to be a Bahraini woman! Happy Bahraini Women's Day to a woman that shines bright every day!
Yara Salman – CEO Jameel Ali Salman Group S.P.C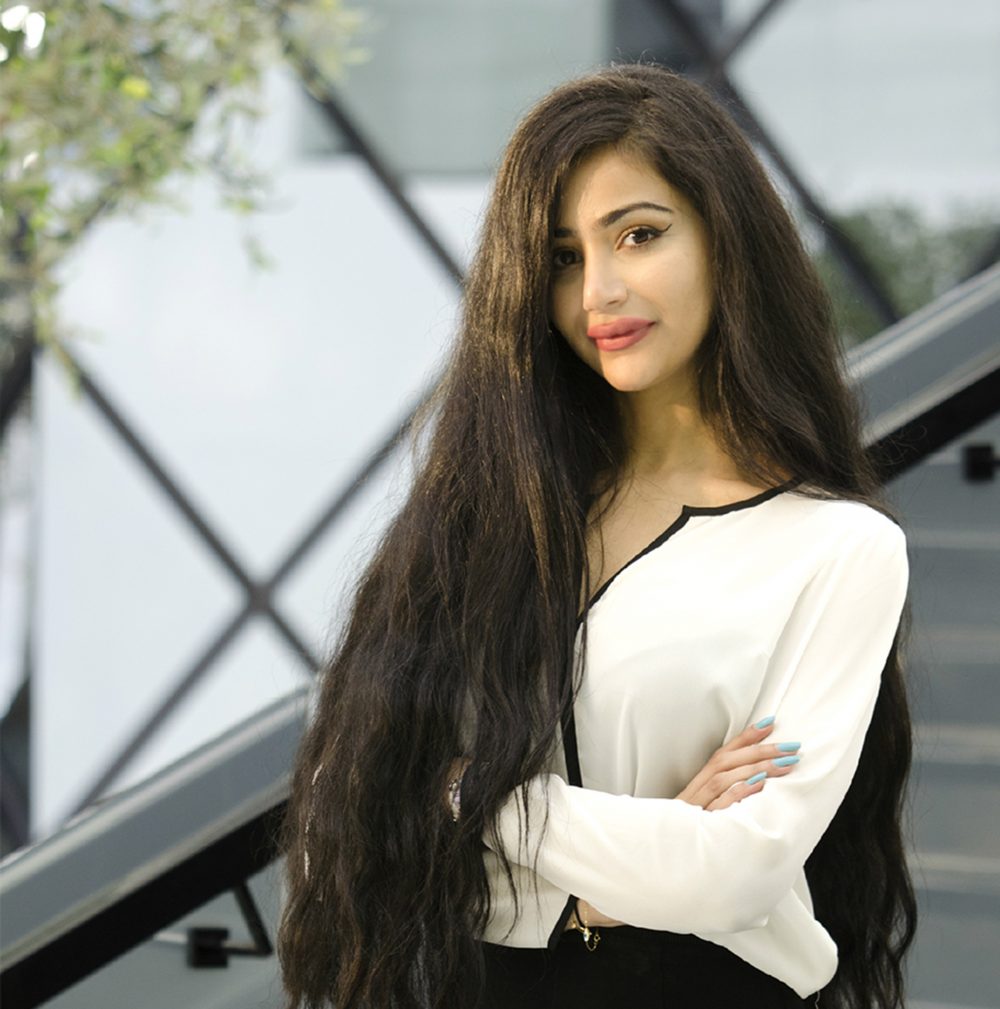 Dear Bahraini women and women all around the world, Today, I want to let you know that you are honored, appreciated and celebrated. Not only today, but every day. Your hard work, your strength, your beauty and your courage to fight for equality make this world a better place is to be greatly admired and does not go unnoticed. May you always believe in yourself and continue to empower, support and encourage other women. Empower them to be independent and to be themselves, unapologetically.
"Feminism isn't about making women stronger. Women are already strong. It's about continuing to change the way the world perceives that strength.", D Anderson
Zahra Al Ahmed – Artist
Success is a state of mind. If you want to succeed, start by imagining yourself as a successful person, concentrating all the forces of your being on what you desire to achieve. The successful person can see beyond what others see, so act as if it is impossible to break.
Walking towards success is an endless journey, stop a bit of walking and return to what you made on your journey and correct your mistakes and develop your skills and care of your concern and look at life with optimism and happiness and then complete your career towards success.
A speech addressed from the Bahraini portraiture artist Zahra Al Ahmad for every woman who seeks success and dreams she wishes to achieve.
Zain Al Shaker – Entrepreneur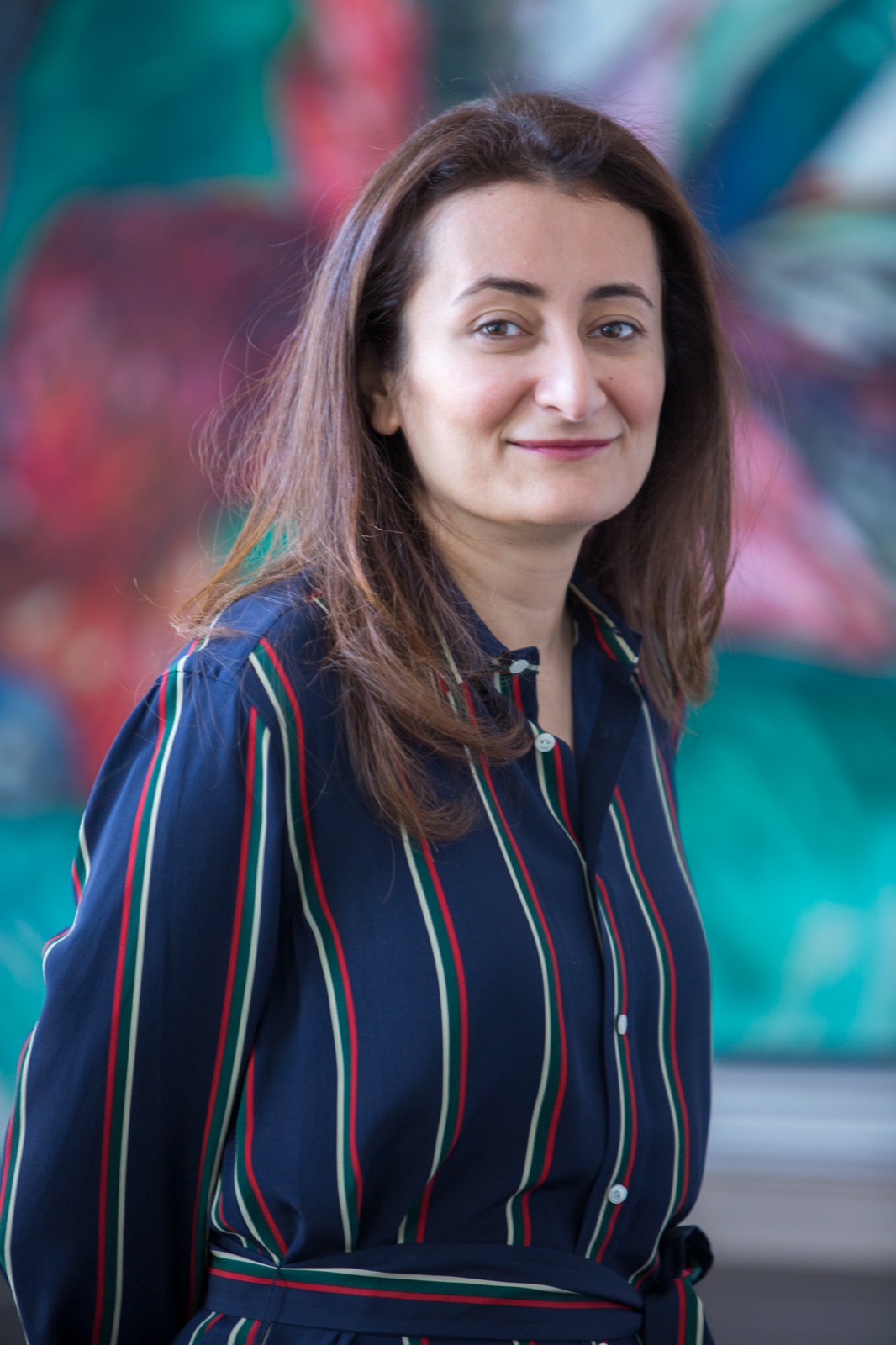 I am proud to be a Woman Entrepreneur in Bahrain, being involved in number of business ventures. I feel I am lucky to be exposed and nurtured in a business environment like Bahrain where opportunities are being shared by
both genders.
I believe the Bahrain market has encouraged woman to express their creativity in all sectors and Bahraini women were given a healthy platform to expand and evolve, where we have very successful leading women in crucial positions in the Kingdom.