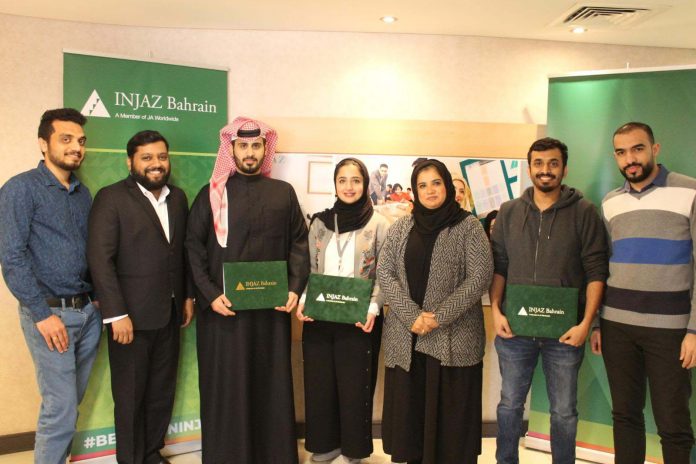 In line with its ambitious plans to adopt digital technology in its business and programs, INJAZ Bahrain has endeavored to develop its first mobile application with the support of Al Salam Bank-Bahrain, K-Labs and Inforise IT.
Sponsored by Al Salam Bank-Bahrain and developed by K-Labs, the application will offer an enhanced registration experience by enabling new joiners, volunteers and alumni to choose among a list of programs offered by INJAZ Bahrain in collaboration with public and private schools. The application will also provide INJAZ Bahrain's privileged volunteers with reward points attached to exclusive offers. This is to enjoy and benefit from based on their contributed volunteering hours towards youth development.
The INJAZ Bahrain mobile application will be available for both Android and IOS users by June of this year.
Ms. Hana Sarwani, Executive Director of INJAZ Bahrain, commented. "We are thrilled to work on this application with the support of Al Salam Bank, Inforise IT and K-Labs. The all-mobile experience will exponentially help us in managing our database. It will offer our volunteers and partners an empowering digital experience. Aiming to ease the registration and program selection process. Our 2020 resolution focuses on adopting technology in our programs. We are excited to take our first steps in meeting our goals. Today, we have laid the foundation for INJAZ Bahrain application. We are looking forward to excelling in the next phases."