"I built this restaurant, not to earn money, but to fill my stomach. Food is my passion and I strive to put that in on the table. " said Jaipur Restaurant Owner, Raj Singh.
Located at the Wind towers in Diplomat area, Jaipur Restaurant, is named after the capital city of Rajasthan, India which is known for its royalty and luxury products. Back here in Bahrain, the Restaurant looks and feels just the same. The atmosphere is smoothly mixed with both modern minimalism and Indian influence. Indian influence is prevalent on its décor of dolls, vases, and staff's attires.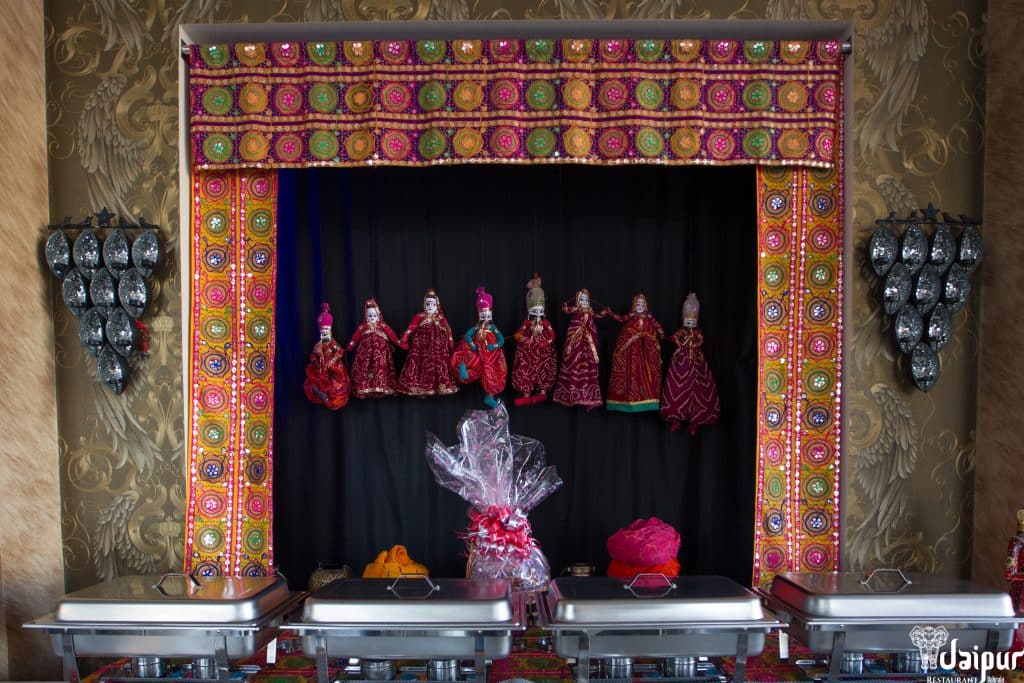 "We make sure to use fresh ingredients and serve hot food off the pan. We do not serve reheated food. I believe that food is best prepared as soon as a customer asks for it." says Raj Singh, the owner of Jaipur Restaurant.
Food at Jaipur embodies the luxury of its name. Similar to food served to royalty, Jaipur's Head Chef, Shiv Pal Singh, a resident of Rajasthan, prepares the newly bought ingredients and cooks the meals fresh every day. Most of the staff are also from Rajasthan and the owner plans to add more to the Jaipur family.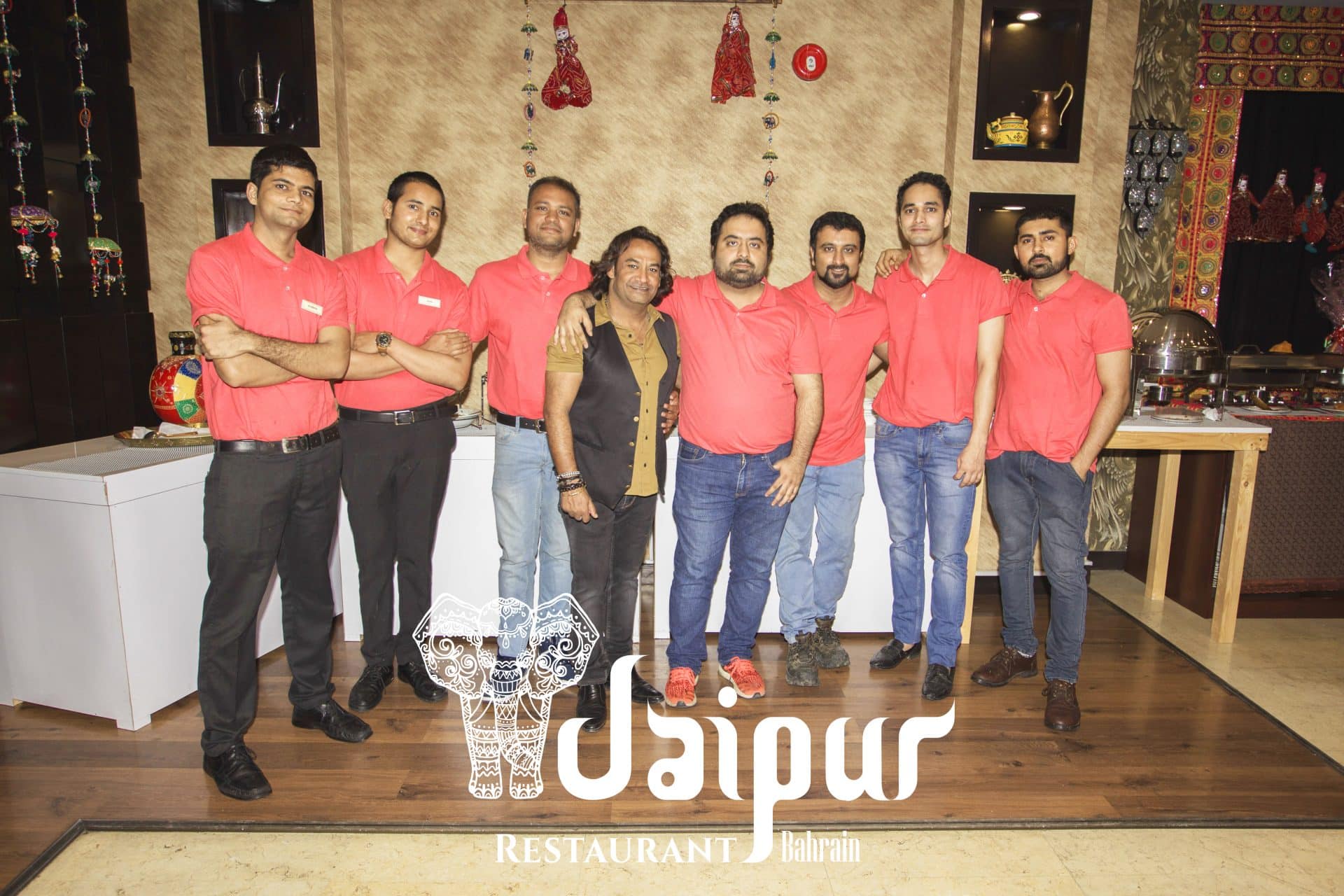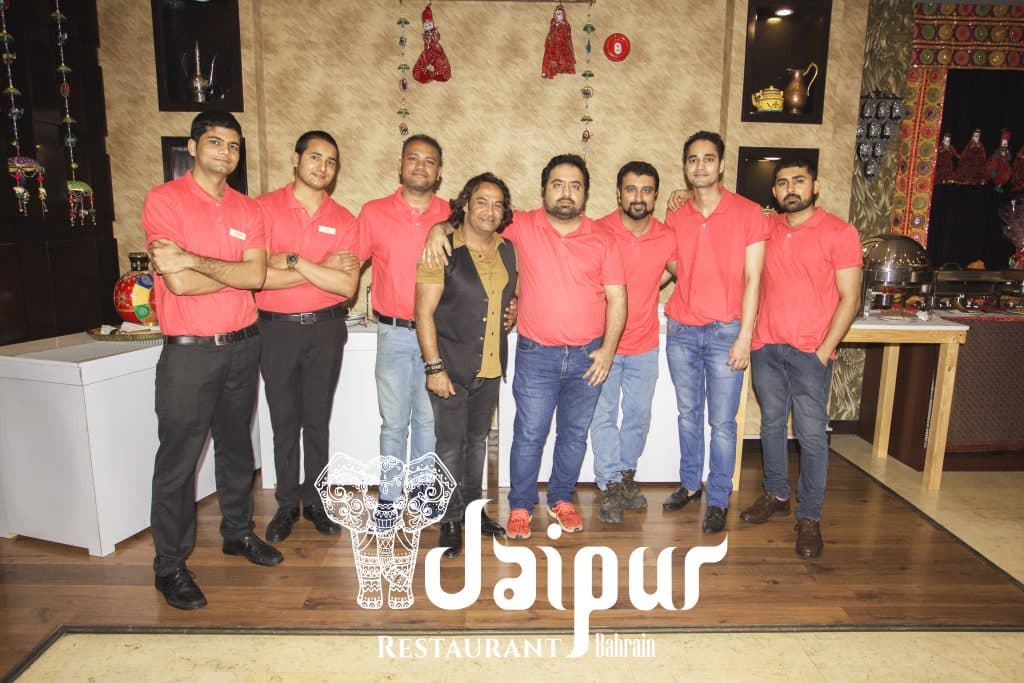 We got to wear a crown and be treated like royalty with staff always attentive to our needs.
"We want the people who work for us to know firsthand how the food should be, just as back home in India."
We were served the first-ever bahubali thali. A whooping 24-dish thali meant to be shared among family and friends. Jaipur is known for their Thali. Customers usually get one Thali of their own and share with friends. Mr.Raj Singh, the owner, came up with the idea of making a Thali fit to share among family and friends. "I thought why not make a big one with everything in it."
The Thali was amazing in size, variety, and most importantly, taste. It included appetizers like Kesari Paneer Tikka and Jaipuri Shahi Kofta which is a stuffing of dry fruits with a layer of bean with dips, chats like Bhel Puri and Dahi vada,  2 large fried rice and jeera rice bowls, Veg Jaipuri  Shali Chole, kadi pakoda, Paneer Mathaniya, and many more. To top it off, the thali also includes 4 desserts! The Bahubali is a must-try feast.
The Bahubali Thali comes in 16BD for vegetarian option or 21BD for non vegetarian option. The thali is shareable with atleast 3 persons. Customers who get a Bahubali thali are also given a royal crown to wear.
Jaipur Restaurant is also releasing their new and improved menu, so keep an eye out for that. The Bahubali thali is also coming with challenges and rewards for those brave souls who are willing to try to take it solo.
Grab your friends or family and take a picture and share for social media with the hashtag #BahubaliInManama! For reservations call +973 3720 0880.