Royal Bahrain Hospital, the country's premium private healthcare provider, will be opening its second branch – RBH Medical Center – in the Northern Governorate on April 3, 2021, thereby bringing its expert medical services closer to the people of Janabiyah, Saar, Jasra, Budaiya, Hamala and others.  
Conveniently located at The Park mall, Janabiyah, the new RBH Medical Center will provide the services of top doctors from the Royal Bahrain Hospital. The new Center will further integrate healthcare services, increase efficiency and ultimately save patients' valuable time through increased accessibility and availability.
The RBH Medical Center hosts extremely well-designed aesthetics, providing an ambience that resonates with the most modern and futuristic healthcare institutions. The Center is equipped to provide outpatient, pharmacy, laboratory and radiology services and some of its prominent specialties include – Family Medicine, Internal Medicine, Obstetrics & Gynecology, Pediatrics, Orthopedics, ENT, Cardiology, Ophthalmology, Gastroenterology, Urology, Dermatology & Cosmetology, Dentistry, Nutrition and Dietetics, Neurology and Physiotherapy.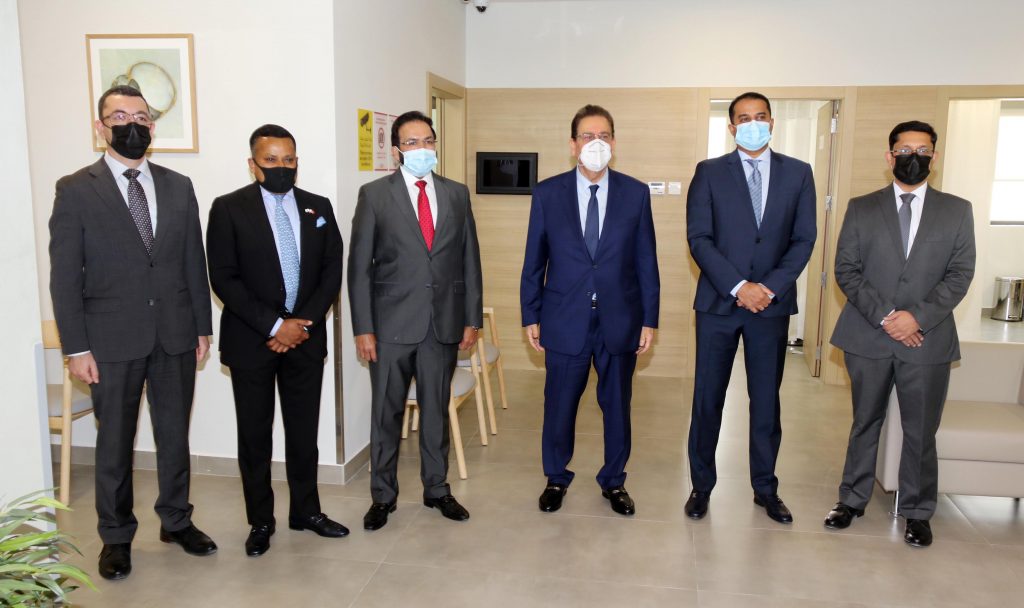 Speaking on the occasion, Dr. M. I. Sahadulla, Group Chairman & Managing Director at KIMSHEALTH said, "The healthcare spectrum in Bahrain is expanding rapidly and the need for medical institutions providing easy accessibility and continuity is becoming apparent. Apart from providing the clinical expertise, the new RBH Medical Center aims to reach out to newer communities who deserve quality and prompt care."
Striking a different note, Mr. Ahmed Jawahery, Chairman – KIMSHEALTH Medical Center and President – Royal Bahrain Hospital, says, "With the addition of the new RBH Medical Center, KIMSHEALTH has consolidated its position in the private healthcare segment with 2 hospitals and 4 medical centers in Bahrain with plans to add more medical institutions to our network."
Dr. Sheriff M. Sahadulla, Group Chief Executive Officer at KIMSHEALTH, stated: "The Royal Bahrain Hospital has emerged as Bahrain's model healthcare institution and is well-regarded for its quality of service. We intend to translate and transfer the rich experience gained at the Royal Bahrain Hospital and provide the communities of the Northern Governorate with an unmatched experience."
Sheikh Hamad Al Khalifa, Director of KIMSHEALTH, says, "The setting up of RBH Medical Center in Janabiyah displays our continued commitment to complement Bahrain's efforts in providing high quality healthcare. The expanding network of KIMSHEALTH in Bahrain is a testimony of conducive investment opportunities offered by the Kingdom."
Mr. Jacob Thomas, Executive Director – Operations & Projects (GCC), said: "The RBH Medical Center shall have a significant portion of its services dedicated to providing wellness and maintenance of health. We thank our excellent and committed team of medical professionals and support staff who are in the forefront of ensuring high quality healthcare delivery from all our units."
For more information about RBH Medical Center, Janabiyah and to book appointments please call: +973 17 24 6800 or email: [email protected]