Bahrain's food retail industry has seen significant growth in recent years, with various household names dominating the market. These brands have gained the trust of customers through their consistent quality, variety of products, and excellent customer service. Among these names are Babasons, Mega Mart, and Macro Mart, which have established themselves as reliable retailers in the region. Backed by the reputable T Choithram and Sons network of companies, these brands are now expanding to provide a seamless shopping experience for customers of different nationalities and from various countries.
In an exclusive interview with Bahrain This Week, group chief executive Rajiv Warrier stressed that the expansion would ensure the distribution of the brands while ensuring customers a great shopping experience.
"At Babasons, Mega Mart and Macro Mart, we offer a wide range of products, and our style is service with a smile, while assuring our customers an affordable shopping experience," he said.
"We are constantly on the lookout for opportunities to expand our reach and meet the evolving needs of our customers."
"With 16 stores at the beginning of 2023 and two more set to open by September, we are committed to providing convenient access to our products within a 2km to 5km radius of each store's location. While we operate as supermarkets rather than hypermarkets, our loyal customers visit us daily or every couple of days to make impulse purchases or fulfil their daily needs. Whether it's a quick stop for a snack or a weekly grocery run, we strive to meet the needs of our customers in every way possible."
Touching 50 years in the UAE, the group aims to integrate its operations with an aim to represent itself as a 'single story' to its customers that span across nationalities and countries within the region, noted Mr Warrier. "As we gear up to celebrate our 50th year in the region next year, we can't help but reflect on how far we've come since our humble beginnings in 1974," said Mr Warrier.
"Starting with just one store in Dubai, we've expanded to serve customers across the UAE, Qatar, Bahrain, and Oman. As a part of the T Choitram group, which operates in various countries and caters to diverse nationalities, we feel proud to have reached this milestone. To mark this occasion, we're exploring ways to share our experiences across these countries for the benefit of our customers. We're focused on integrating our best practises in procurement, operations, retail, and distribution, while ensuring that our administrative verticals such as finance, human resources, and IT act as horizontals across the region. Our goal is to represent ourselves as a single story to our customers, providing them with the best possible experience."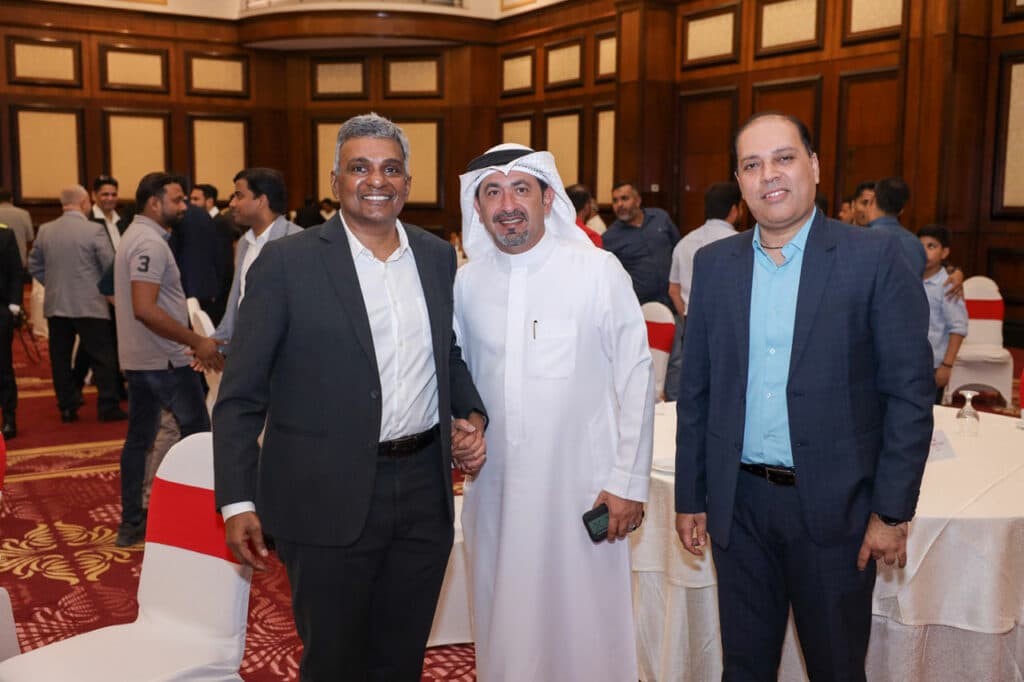 Mr. Warrier also underlined the group's readiness to brace the changing patterns of customer behaviour, especially in the post-pandemic phase.
"Over the last few decades, changes have been sweeping across the world, and this region has not been immune. Technological advancements, such as those driven by Amazon and Google, have been transforming the retail landscape globally. Choithram, a UAE-based retailer, was quick to embrace these changes, launching its own e-commerce website way back in 2015. Since then, we have been partnering with entities like Instashop to refine our online shopping experience. Despite these innovations, we have always had a loyal customer base that has continued to visit our website and make large transactions. The pandemic has brought about a sea change in consumer behaviour, with more people turning to online shopping than ever before. At Choithram, we quickly ramped up our operations to meet this demand, with faster delivery schedules and increased capacity."
He added that consumer behaviour in the UAE has changed more dramatically than in Bahrain.
"While the number of people shopping online has risen sharply in the UAE, in Bahrain, many people have returned to shopping in-store after the pandemic. Yet the percentage of online shopping is significantly higher than it was three years before."