"A rainbow has so many colors and you can be any shade you want." Dr. Sara Al Madani told Bahrain This Week during the interview. Quite aptly, this Emirati businesswoman proved that anything is possible – you can be an entrepreneur, a mother, a wife, be in the Govt. – if you put your heart to it.
Dr. Sara Al Madani, born to a Bahraini father and Emirati mother, is a renowned fashion designer, CEO of multiple companies, and the youngest board member of the Sharjah Chamber of Commerce. She shares her inspiring story of success.
Can you introduce 'Rouge Couture' for our readers?
My brand Rouge Couture started almost 16 years ago, when I was 15 years old. My vision of the brand was to change the way Arab women dressed and to make them look more inspired, happier, and stronger.
As a child, I didn't understand fashion, but I worked as an intern in many fashion industries. Slowly, I started to learn from my staff about the whole. The brand is not called Rouge Couture anymore, it has been rebranded to Sara Al Madani Fashion Design.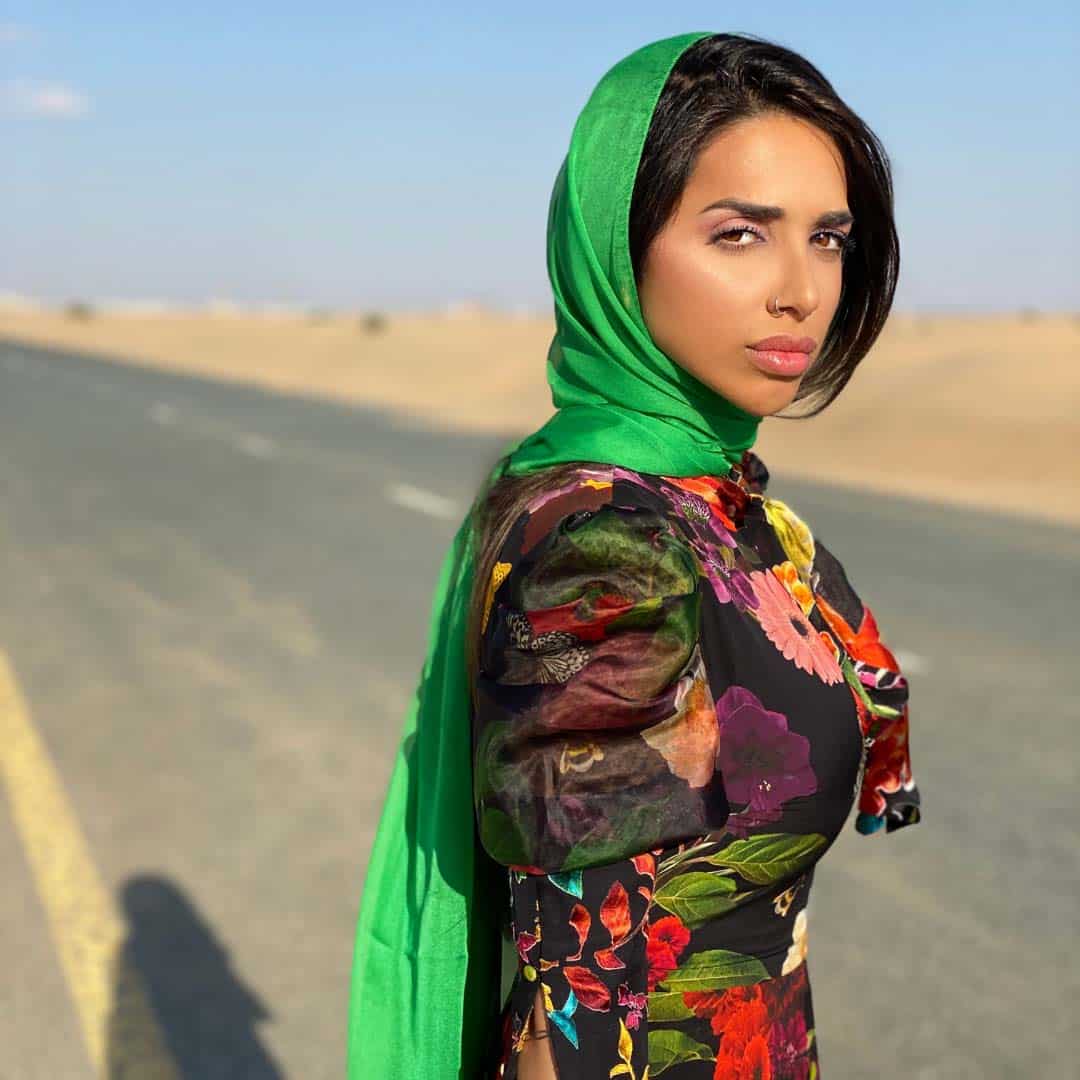 How do you define the fashion industry in the Arab world?
The fashion industry in the region is a growing, booming one, especially in the UAE (and Dubai). Dubai is now slowly becoming the fashion capital. You can see changes happening rapidly – the events, the collaborations and the big brands that are already using Dubai as a launchpad.
There's surely a bright future for the region – as long as it is focused, concentrated and applied in the right way.
You entered the business world at the tender age of 15. How did you find the courage for it?
When I started my business at that age, I won't tell you I was a child acting like a 15-year-old. My actions and thoughts were much mature for my age – my parents tell me that I would do house chores in exchange for money and I would buy candy and resell it to my cousins. So that's the entrepreneurship spirit I was born with and it started kicking in at an early age.
At the age of 15, I wanted to have my own office, be my own boss and do my own thing. How? Why? where? What was the reason? I don't know. I just felt it, I wanted to be independent of an early age.
How do you see the position of businesswomen in the MENA region?
I think women are taking over in the MENA region. With the support system available there, especially in my country where the leaders are supporting the women and setting examples for women to take the lead – it's amazing – it's a big change, a big shift. Businesswomen are becoming part of boards, sitting on Director seats and entering the finance worlds – it's a growth, a steady one and I hope to see more of it happen. It's my mission and vision in life to inspire women to be like me and better than me.
How did Sharjah inspire and support your initiatives?
I was selected to be a board member in the Sharjah Chamber of Commerce and Industry, I used that platform and power for good – to inspire people, to find what they are and what they want to do with life. I set an example for women that anything is doable, and anything is possible as long as you want to. I am a strong believer that the word empowerment is wrong, and we should more focus on the word inspiration – because women are strong. They don't need to be empowered; they need to be inspired. So, I used the govt platform to inspire people to and set an example for them.
I want to show them that anything is possible – you can be an entrepreneur, a mother, a wife, be in the govt – be goofy or funny – it's not black or white. A rainbow has so
many colors and you can be any shade you want.
Apart from fashion and business, what are your interests?
I love sun tanning – I love the beach. If I'm not busy doing what I do as a businesswoman or being a mother or wife – I love to lay down under the sun. It's what I love to do. That's my space.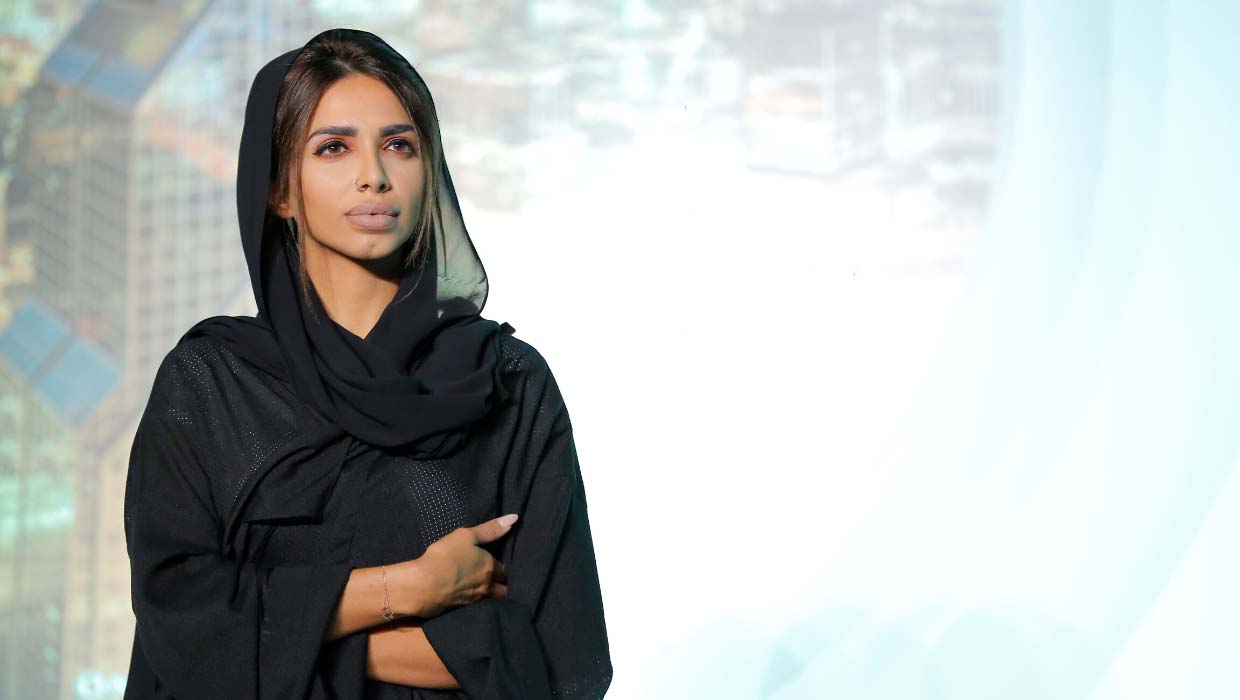 Have you faced any challenges? If yes, how did you overcome them?
There are challenges every single day. Every minute of every day is a challenge. Waking up every morning and doing what you have to do is a challenge. I think that I'm a person who is self-sufficient, so my motivation and my inspiration is myself. I get inspired by me because I've been there for me and never left me no matter what I went through – I'm my biggest inspiration, so every time I'm feeling down I just kick myself. Every day I wake up and feel like I'm ready for any challenge that comes my way.
Definitely starting young and being a woman was a challenge, but was it impossible? No, it wasn't. Was it hard? Yes, because nothing comes easy.
Who are your supporters?
To be honest, my parents did not believe in what I was doing in the beginning because they were worried. So, I was my own support system for a very long time until I proved to my parents that what I was doing was right and that I'm successful and I'm on the right path. Even if I'm not doing the typical thing that a kid should do – life is okay. Then, they became my support system. But before that, it was me alone.
What's the most cherished moment in your career so far?
The success I had by starting businesses in different industries that I have no background in, meeting the people that I did, being a board member in two Govt. bodies. Everything is a blessing, every single day, every award I won, every public speech I give – I feel blessed and humbled by everything I go through.
What's next in line for you?
I have no idea. I surprise myself every single day. I don't know what Sara will be doing in the future, but I know she will be doing it better than today. I know what I want to do every day through – every day I want to be a better person than the person I was yesterday, and that's what I aspire to do. When you're a better person and a better version of you every single day, guess what? You will do much better in business, life, relationships and much more.
I've got a book in the pipeline, The Mango Tree, the aim is to launch it this year. I have a new tech company that I'm launching in March.