Several top technology companies posted increase in their revenue and profit during COVID-19, which indicates that future is with investment in technologies such as Artificial Intelligence, Cloud, Big Data and other modern innovations.
Huawei Technologies has posted revenue grew 13.1 per cent year-on-year in the first half of 2020 despite the global coronavirus pandemic.
The Shenzhen company generated 454 billion yuan (US$64.8 billion) in revenue in the first six months of the year, up from 401.3 billion yuan during the same period in 2019, which indicates they are on the right track.
The net profit margin was 9.2 per cent in the first six months, up from 8.7 per cent in the same period last year. Huawei's key business segments consumer, carrier and enterprise produced revenue of 255.8 billion yuan, 159.6 billion yuan and 36.3 billion yuan respectively with positive growth.
Also over the last few weeks, the biggest tech companies in the world reported their quarterly earnings. And while they showed signs of pain as the coronavirus pandemic took hold on most of the world in March, investors still rewarded them for their resilience in the current economic downturn.
Google's parent company Alphabet was up 7%. Netflix reported nearly double the amount of new subscribers it had anticipated for the quarter. Apple made up for of its lost iPhone sales with digital services like App Store sales and subscriptions.
Another Big Tech company, Microsoft, reported a 15% sales jump for last quarter, and is now the most valuable publicly traded company in US.
Future of homes are driving strategies of Tech companies
The first priorities of Big Tech companies is to be focused on telehealth, remote learning, and broadband and  need to look for solutions that can be presented now, and accelerated, and use technology to make things better.
It's a future in which homes are never again exclusively personal spaces, but are also, via high-speed digital connectivity, our schools, our doctor's offices, our gyms, and, for many of us, those same homes were already turning into our never-off workplaces and our primary entertainment venues before the pandemic, and surveillance incarceration "in the community" was already booming. But in the future that is hastily being constructed, all of these trends are poised for a warp-speed acceleration.
This is a future in which, for the privileged, almost everything is home delivered, either virtually via streaming and cloud technology, or physically via driverless vehicle or drone, then screen "shared" on a mediated platform. It's a future that employs far fewer teachers, doctors and drivers. It accepts no cash or credit cards.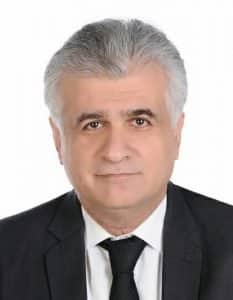 by Dr. Jassim Haji