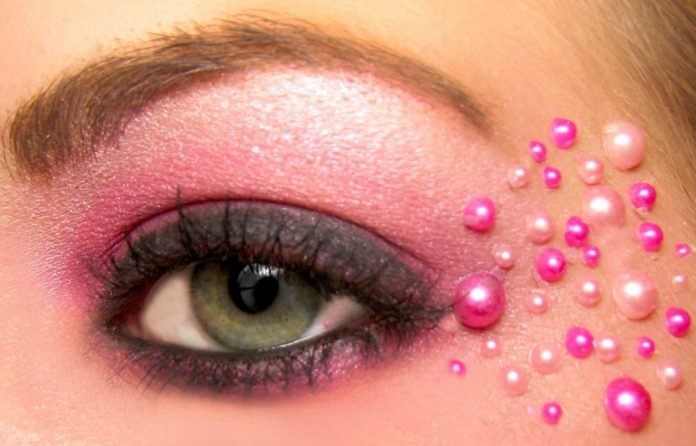 VALENTINE'S Day make-up can be a minefield with countless beauty aficionados encouraging a red lip as standard.
For many people, though, this daring shade can be quite intimidating. Make-up artist at JOZ SALON & SPA, says she has found an easy-to-do alternative to the traditional.
"This year is all about going down a different route for Valentine's Day," she says.
"I'm encouraging people to try something a little bit quirky rather than opt for the safe option."
It is: "Roses are red, violets are blue, move away from stereotypes and just do you."
The make-up artist advises you to start with a good foundation that will leave your skin looking dewy and soft.
"MAC Studio Sculpt is amazing," she says. It's a gel formula so as the day or evening progresses you won't find that it has sunk into pores or fine lines.
It will also leave your skin looking radiant and that is no exaggeration. It makes your skin look hydrated, nourished and youthful.
For lips and cheeks, a mixture of soft pinks and purples should be chosen over deeper shades of red. "Red lips can look very intimidating, so for a more kissable look opt for a nude or pale pink lip.
You can't go wrong with a sexy, smokey eye, but rather than using harsh blacks and heavy kohl eyeliner, use a light purple for a slightly softer look.
Use Velvet eye shadow and a brush to blend the color from lash line to brow bone.
If you wanted to go more dramatic you could use a darker shade in the crease of the lid, sweeping the brush from outer to inner corner of the eye.
Similarly, if you wanted to be more subtle, you could blend a lighter shade over the brow bone and pat the darker on the centre of the lid above the iris to help eyes look bigger.
For ultimate seductive eyes, a good mascara is a must. It lengthens, curls and volumizes, making your eyes really stand out.