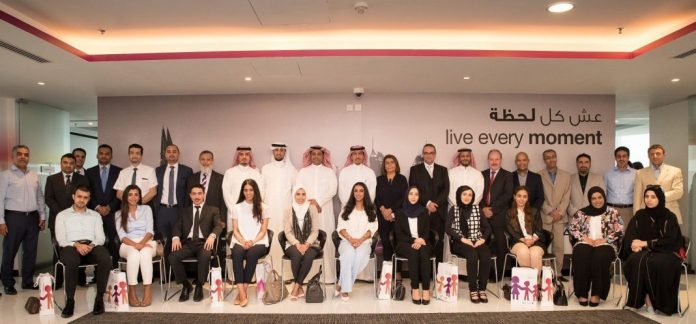 VIVA Bahrain welcomed  new graduate trainees as part of their Graduate Development Program (GDP). These new trainees will undertake, over a span of one year, professional and technical training, combined with work-related projects and assignments with the company.
VIVA's GDP offers trainees with remarkable on-the-job training, the fortuity to qualify for an internal career opportunity in VIVA and also placements through the normal selection process. The GPD is structured with strong professional development plans, designed to acquaint graduates with real-time exposure to different departments such as Human Resources, Technology, Finance, Government Affairs, Legal, Wholesale and Enterprise, as well as Commercial. VIVA's GDP was accoladed regionally during the the Annual Training & Development Awards 2013 as the 'Best Graduate Trainee Programme across Middle East'. The program had immense success with the first generation of trainees becoming full time employees.
Ulaiyan Al Wetaid, VIVA's CEO, commented: "We were highly pleased with the first generation of VIVA's GDP members who completed over 15,000 hours of development spanning various models from On the Job Training to E-Learning along with coaching and mentoring. With the new recruits on board, we wish to replicate the same success keeping in mind their career aspirations by offering them a nurturing business environment with dedicated mentors to guide and carve out a rewarding career for them."
Early in 2015, during the 8th Annual Outstanding Organization in Training and Development for Human Capital Awards ceremony, VIVA was applauded for its efforts in the field of training and development. The event was organized by the High Council for Vocational Training and held under the patronage of H.E. Jameel Bin Mohammed Humaidan, Minister of Labour.