The fourth AlUla Dates Festival has kicked off in the Saudi Arabian city of AlUla.
The festival, which runs from September 8 to November 11, is organised by the Royal Commission for AlUla and aims to promote AlUla dates to local, regional, and international markets.
The festival is divided into two parts. The first part is a date auction, which takes place every Friday and Saturday morning from 6am to 9am in the Al Aziziyah district. The second part is a souq, which takes place every Friday and Saturday evening from 5pm to 11pm at the Manshiya Market. The souq will feature a variety of date-based products, including dates, datebased desserts, and date-based cosmetics.
In addition to these market events, the Royal Commission for AlUla has organised a series of courses and workshops throughout the festival period. These sessions are designed to empower producers and other interested individuals with new skills and knowledge, fostering expertise sharing within the community. Farmers will also be able to register for the Saudi Dates Mark platform, which is a trademark granted to farms and businesses that meet international food safety standards. This initiative ensures that AlUla dates maintain high-quality standards, making them more competitive in international markets. Furthermore, during the festival's two-month duration, select AlUla farmers will be chosen to participate in the fourth International Dates Conference and Exhibition scheduled for the year's end in Riyadh.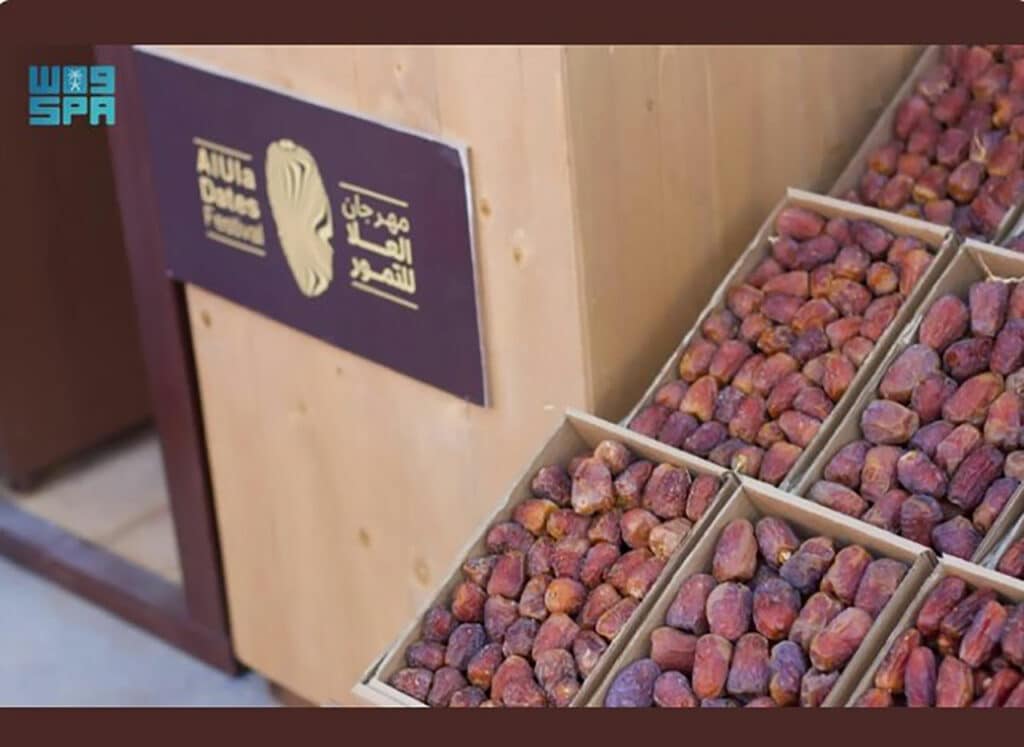 The AlUla Dates Festival is part of the Royal Commission's efforts to promote AlUla as a tourist destination and to boost the local economy.
The city is home to more than 2 million palm trees and produces over 90,000 tons of dates annually. The region is also home to many varieties of dates, including the Mabroom, Barni, Al-Helwa, and Medjool.
The festival is expected to attract thousands of visitors from all over the world. It is a great opportunity to learn about the history and culture of AlUla, to taste some of the region's delicious dates, and to support local farmers.