Bahrain Red Crescent Society (BRCS) has been visited by Thor Pedersen, a Red Cross goodwill ambassador for Denmark, who is Bahrain as part of a mission to promote humanitarian compassion by travelling to every country in the world without flying.
Kingdom of Bahrain is the 154th destination of Pedersen's journey that started from Germany nearly five years ago, which is planned to complete by February 2020. So far, he passed about 220,000 km through public transport and without flying.
In a meeting with BRCS's staff and volunteers, Pederson praised Bahrain's humanitarian relief efforts offered in many countries and disasters, as well as charitable and local activities, to place Bahrain on the global humanitarian agenda.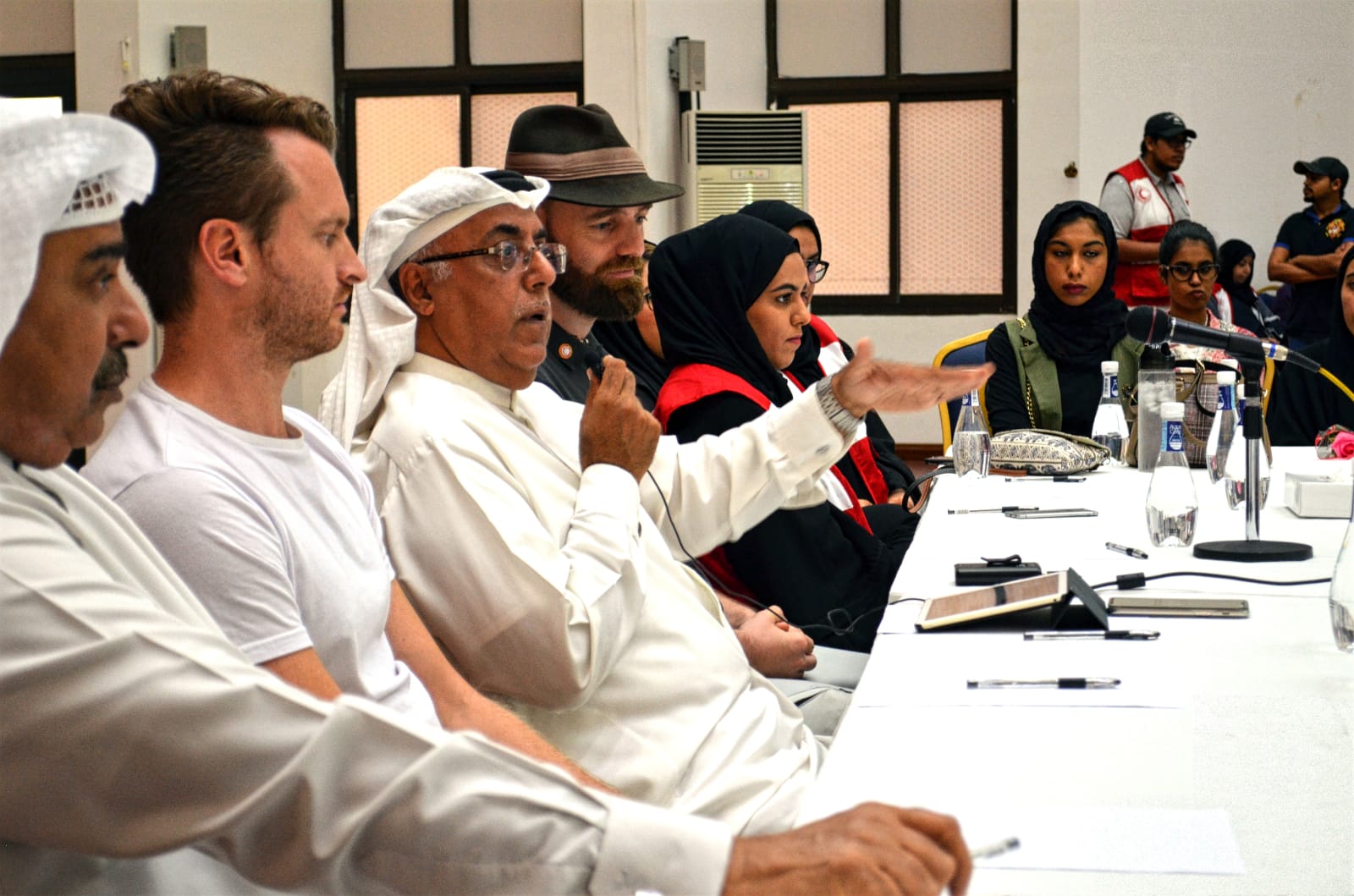 During the meeting, Pedersen listened to a presentation on the organization's history and activities locally and internationally. Then, he delivered a lecture on his journey, which serves a cause by emphasizing the sense of humanity as the basis of coexistence and communication, regardless of the barriers of culture, language, or politics.
The general secretary of BRCS, Dr. Fawzi Amin, welcomed Mr. Pedersen, stressing that this trip coincided with the objectives of the society in linking the different components of the International Red Cross and Red Crescent Movement and to highlight the duty placed on these societies and encourage them to continue their humanitarian role.
Dr. Amin praised the lofty objectives of Pederson's journey themed at "A Stranger is a friend you've never met before" aimed at taking responsibility for the betterment of life for those vulnerable people, affected by armed conflicts or natural disasters, in society.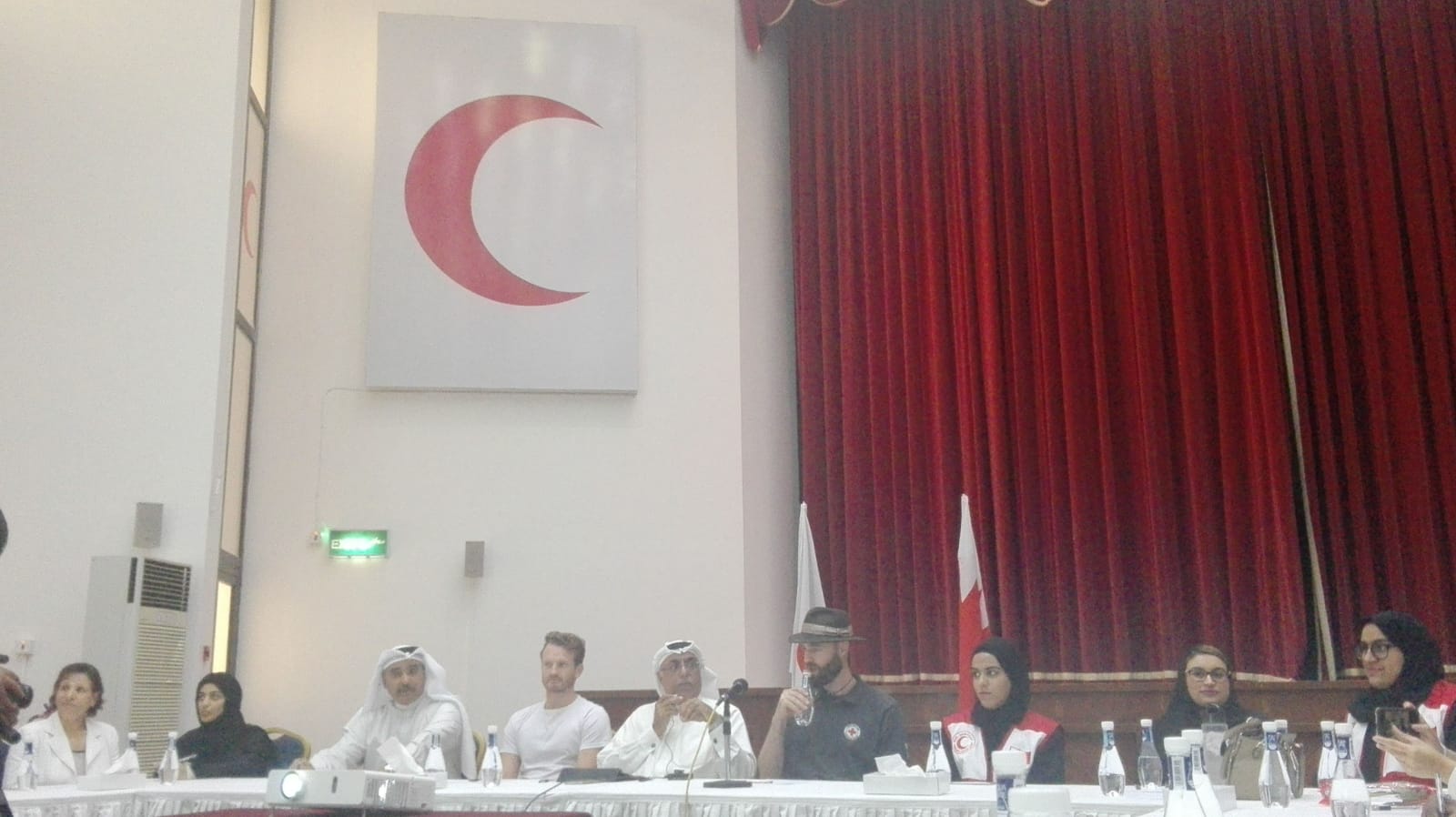 For his part, BRSC's Director General Mr. Mubarak Al Hadi stressed the importance of this journey by Pederson, expressing his pride that Bahrain is an important station in this journey, which has so far included countries in South and North America, Asia, Africa and Europe, during which Pederson briefed the Red Cross and Red Crescent Societies.
BRCS Director General pointed out to the importance of the meeting, which gathered volunteers of the Society with Mr. Pedersen to view his experiences of societies and cross around the world.